'The White Lotus': Why Fans Are Getting a Kick Out of Shane's Reading Habits
The White Lotus drew in viewers with its overarching mystery and over-the-top characters. However, dedicated fans are also picking apart the smaller details of Mike White's HBO series. One thing they've gotten a kick out of, especially after The White Lotus Episode 5, are the scenes that show Shane (Jake Lacy) reading. Both his taste in books and his reading habits highlight things about his character that viewers may not catch at first glance.
'The White Lotus' episode 5 shows that Shane isn't making much progress on his book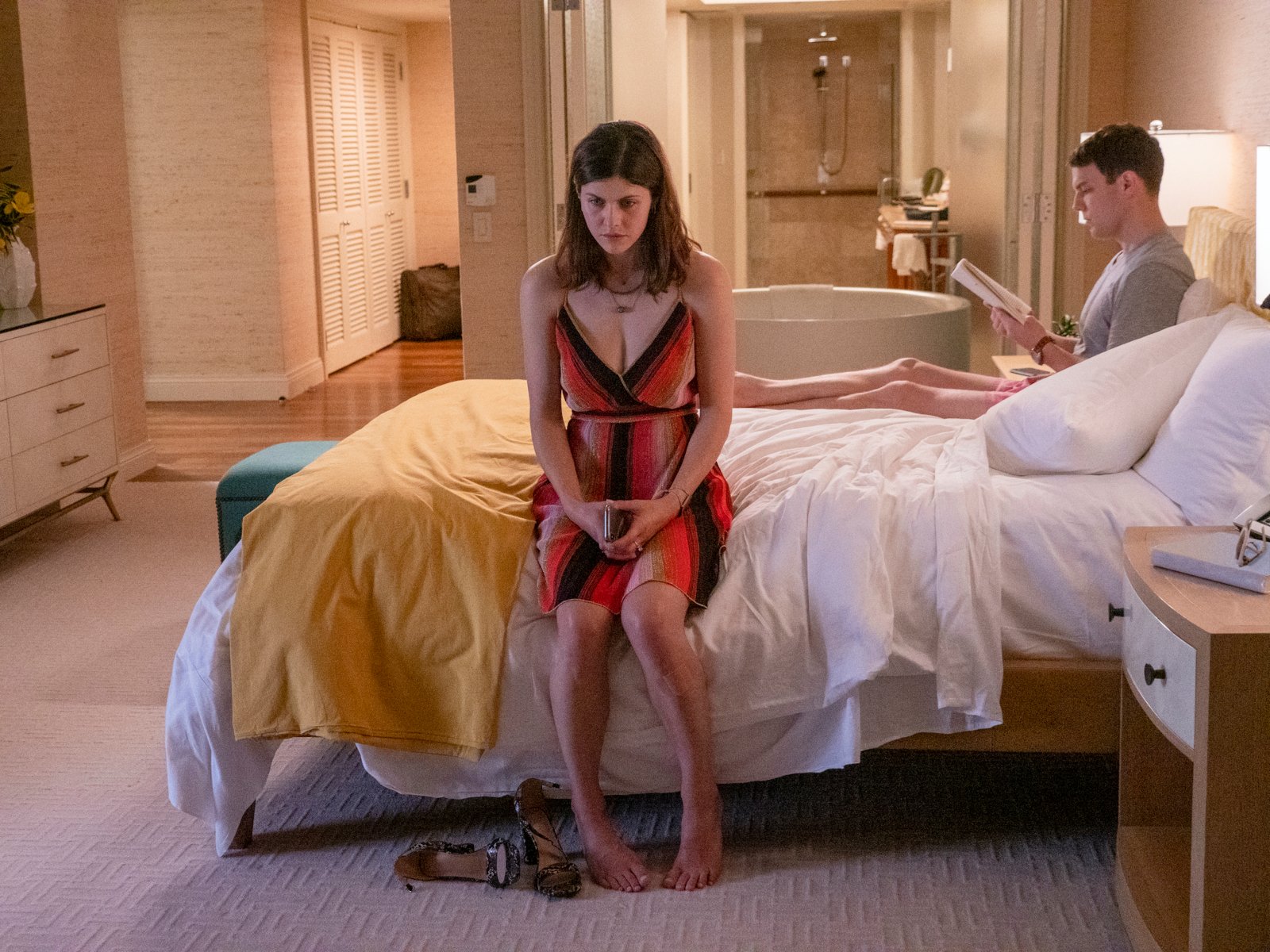 Several of the characters from The White Lotus show up at the Hawaiian resort with books in hand, planning to read them by the pool or in their hotel rooms. Shane brings Malcolm Gladwell's Blink along for the ride. However, episode 5 proves he hasn't made much progress with it. Although the final scene between him and Rachel (Alexandra Daddario) focuses heavily on the latter's realization that their marriage is a mistake, fans were quick to poke fun at Shane. After all, he's barely read a quarter of the book since arriving at the resort.
"I also love how long it's taking him to get through the book," one person wrote on Reddit. "It looks like he's still on the first hundred pages. While everyone else who's reading on the show is plowing through their books."
Another Reddit user pointed out the likelihood of Shane using the book to show he's intellectual, even if he's barely skimming the surface of what's inside of it:
He's been reading it since episode 1 and he's still only about 20 pages in. He's the classic type that wants to signal his intelligence but not actually be intellectual. After the trip that book goes unfinished on the shelf next to Seven Habits and How to Win Friends.
What makes Shane's lack of progress even more hilarious is the fact that he attempts to tease Olivia (Sydney Sweeney) and Paula (Brittany O'Grady) about whether or not they're actually reading their books by the pool. Pot, meet kettle.
What does Shane's choice in books say about his character?
RELATED: 'The White Lotus': 5 Clues That Quinn Mossbacher Is the One Who Dies
Many have pointed out that it's not just Shane's inability to get through Gladwell's book that subtly pokes fun at his character. The series also makes a statement about its cast through what they're reading, with Olivia and Paula attempting to be philosophical through their exploration of Nietzsche and Freud. Meanwhile, Rachel dives into Elena Ferrante's My Brilliant Friend to escape her disastrous honeymoon.
Mike White told The Wall Street Journal the books were intended as subtle jibes at the characters. The White Lotus creator felt Blink was an ideal choice for Shane because he wants to feel like an intellectual.
"Blink just felt like such a normie book," White explained. "It seems like he's stoking his curiosity, but it hasn't gone very deep. [Gladwell] is the kind of writer that makes you feel smart while you're reading it whether you are or aren't."
'Blink' by Malcolm Gladwell may reveal where Shane ends up during 'The White Lotus' finale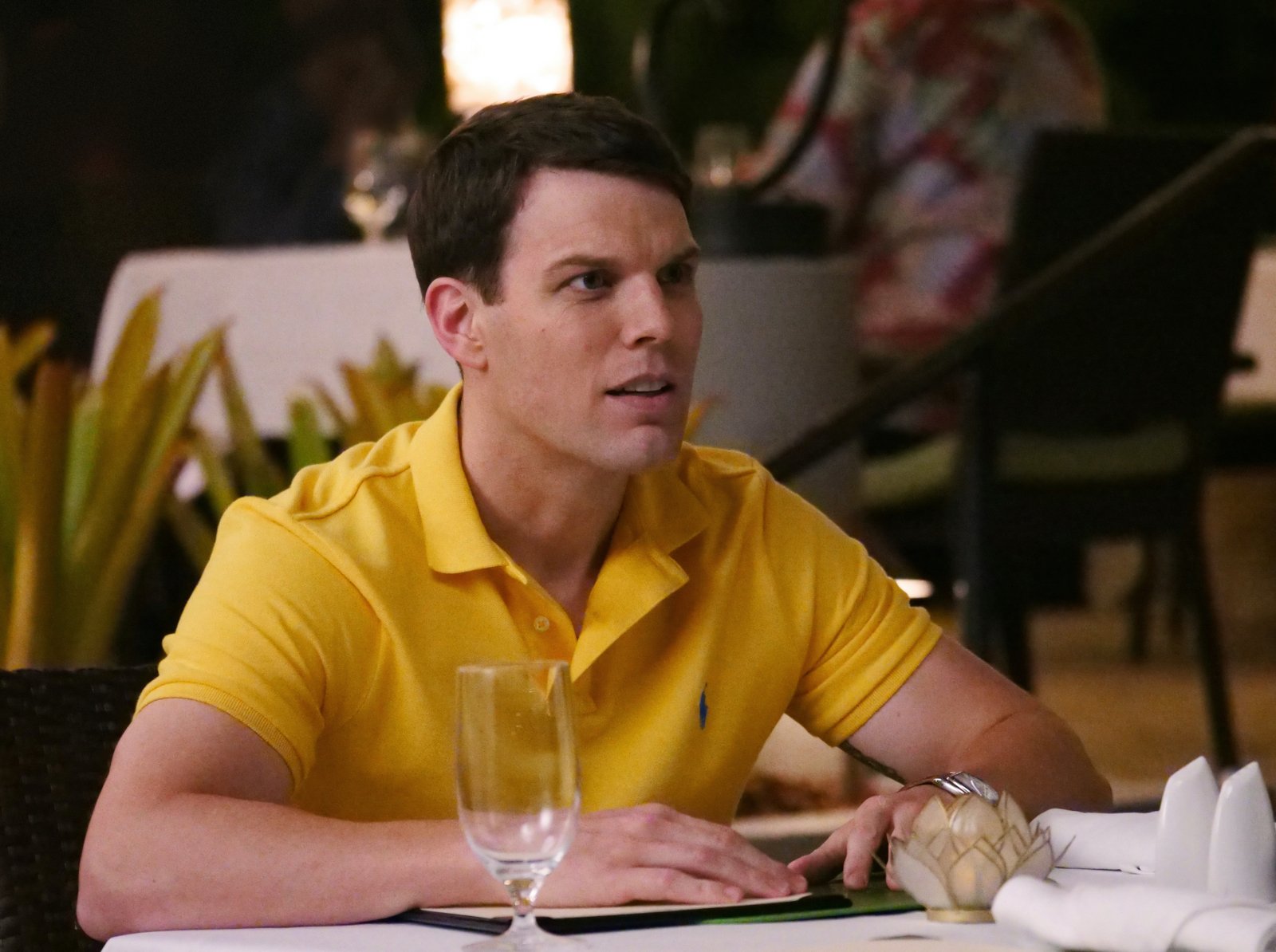 RELATED: 'The White Lotus': Could the Flowers in the Opening Credits Point to Who Dies?
Shane is the only one shown leaving the White Lotus in the premiere, so fans know he survives the series — and will likely head home afterward. However, what unravels between him and Rachel remains a mystery. Oddly enough, the book he's reading may solve it.
Blink by Malcolm Gladwell covers a number of topics in its analysis of human decision-making. However, one Reddit user points out that it specifically addresses the probability of married couples splitting up:
"The book explains how the human unconscious interprets events or cues as well as how past experiences can lead people to make informed decisions very rapidly; Gladwell uses examples like the Getty kouros and psychologist John Gottman's research on the likelihood of divorce in married couples."
Most fans guessed that Rachel isn't the one who dies, but that Shane is alone because she realizes they're a bad match. Does Shane's book choice prove it? Mike White admitted he was intentional in deciding which books to include in The White Lotus, so it's certainly possible.
Fans will know if this is more foreshadowing when The White Lotus Season 1 concludes. The finale airs on HBO and HBO Max on Aug. 15 at 9 p.m. ET.