'The White Lotus' Finale: Fans React to [SPOILER]'s Death
The White Lotus Season 1 concluded with its sixth episode, which finally revealed which character died during the guests' vacation. The HBO series didn't disappoint, delivering a finale that built suspense over the course of the hour-long episode. By the time the installment revealed whose body was being boarded on the plane, fans had already enjoyed plenty of drama, tension, and humor. How did they feel about who died?
[Spoiler warning: This article contains spoilers for The White Lotus Episode 6, "Departures."]
Who died in 'The White Lotus' finale?
Despite predictions that Paula (Brittany O'Grady), Quinn (Fred Hechinger), and even Belinda (Natasha Rothwell) wouldn't make it to the end, they all survived the series. Instead, Armond (Murray Bartlett) is the one whose life gets cut short in The White Lotus finale — all for some good old-fashioned revenge.
When Armond deduces he'll be fired over Shane's (Jake Lacy) complaints, he goes on one final bender at the White Lotus. He and the hotel staff drink and take more of the drugs he stole from Paula and Olivia (Sydney Sweeney). Then he heads up to the empty Pineapple Suite and leaves Shane a present in his luggage (yes, it's the kind that belongs in the toilet).
Just as Armond is about to leave, however, Shane walks back into the room. Armond tries hiding, then sneaking out — but he winds up getting stabbed before he can leave. After hearing about the Mossbachers' robbery, Shane was already on edge about someone breaking in. Armond paid the price for that.
How fans are reacting to the HBO show's big reveal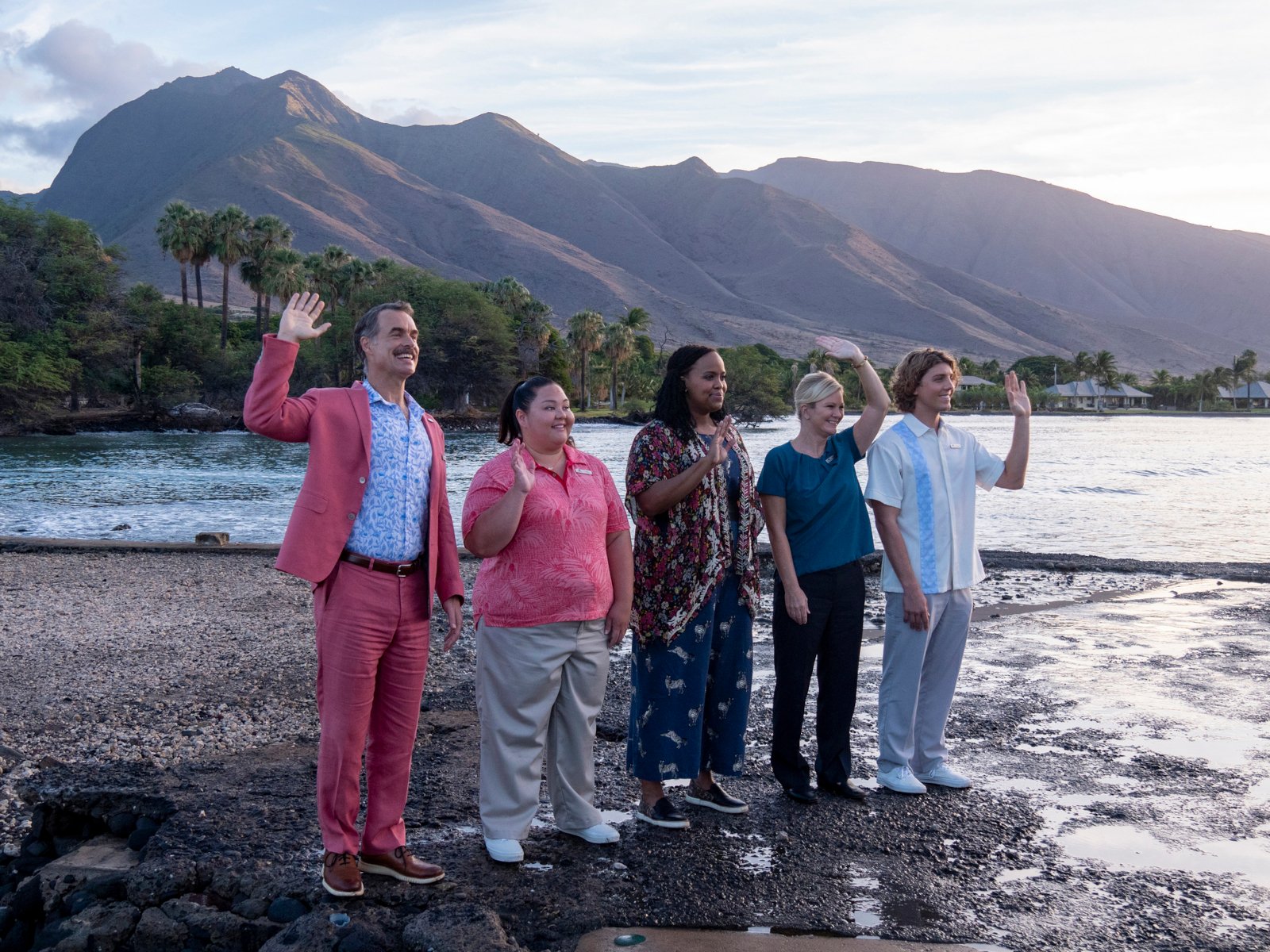 No matter who died on The White Lotus, fans were going to have strong reactions to their final moments. Of course, given that a fan-favorite character perished, viewers were quick to express their thoughts online. Despite some of the reprehensible things Armond did throughout the season, most were sorry to see him go. It didn't help that Shane left The White Lotus finale completely unscathed.
"RIP Armond," one fan wrote on Reddit. "All of us veterans and those actively serving in the service industry salute you. A true inspiration."
"ARMOND NO," another Redditor wrote.
"RIP ARMOND legendary way to go out," a third Redditor posted.
Some viewers also found Armond's death predictable. To be fair, the showdown between Shane and Armond did seem to be heading in this direction. However, some fans expected Mike White's series to surprise them.
"I think the death would have been a lot more impactful if they hadn't used it to set up the show," one fan said on Reddit. "Everyone wanted it to be something shocking but it was probably the most predictable option."
'The White Lotus' fans aren't surprised Shane got away with it
RELATED: 'The White Lotus': Why Fans Are Getting a Kick Out of Shane's Reading Habits
After stabbing the resort manager, Shane walks away from the White Lotus without much issue — begging the question of how his character quite literally got away with murder. While some argue it's a case of self-defense, others believe the lack of consequences fits perfectly with the show's themes.
"If you are mad that nobody faced any consequences, that's the point," one Reddit user said.
Shane's ability to kill a hotel employee and return home does drive home the points The White Lotus makes about privilege. Had someone without Shane's wealth and connections found themselves in a similar situation, they likely wouldn't be shaking hands with the investigators. They also wouldn't be boarding a plane home immediately after.
"I like how this show portrayed real life, which is the rich white people just got away with everything including murder," another fan wrote on Reddit.
Such is life for the guests at the White Lotus, who will carry on without giving much thought to Armond's fate. Fortunately, the fans will remember the iconic character — and Bartlett's show-stopping performance.
The White Lotus finale is currently streaming on HBO Max.