'The White Lotus' Finale Scene That Doesn't Make Any Sense, According to Fans
The White Lotus Season 1 came to an end on Aug. 15. And fans still can't get over one scene. Fans of Mike White's HBO series are debating why Belinda would offer Rachel help in The White Lotus finale. Could Belinda not help herself from offering a helping hand? Was she doing it to protect her job? Let's break down the scene and how it fits into the finale of The White Lotus.
[Spoiler alert: This article contains spoilers for The White Lotus Season 1 Episode 6, "Departures."]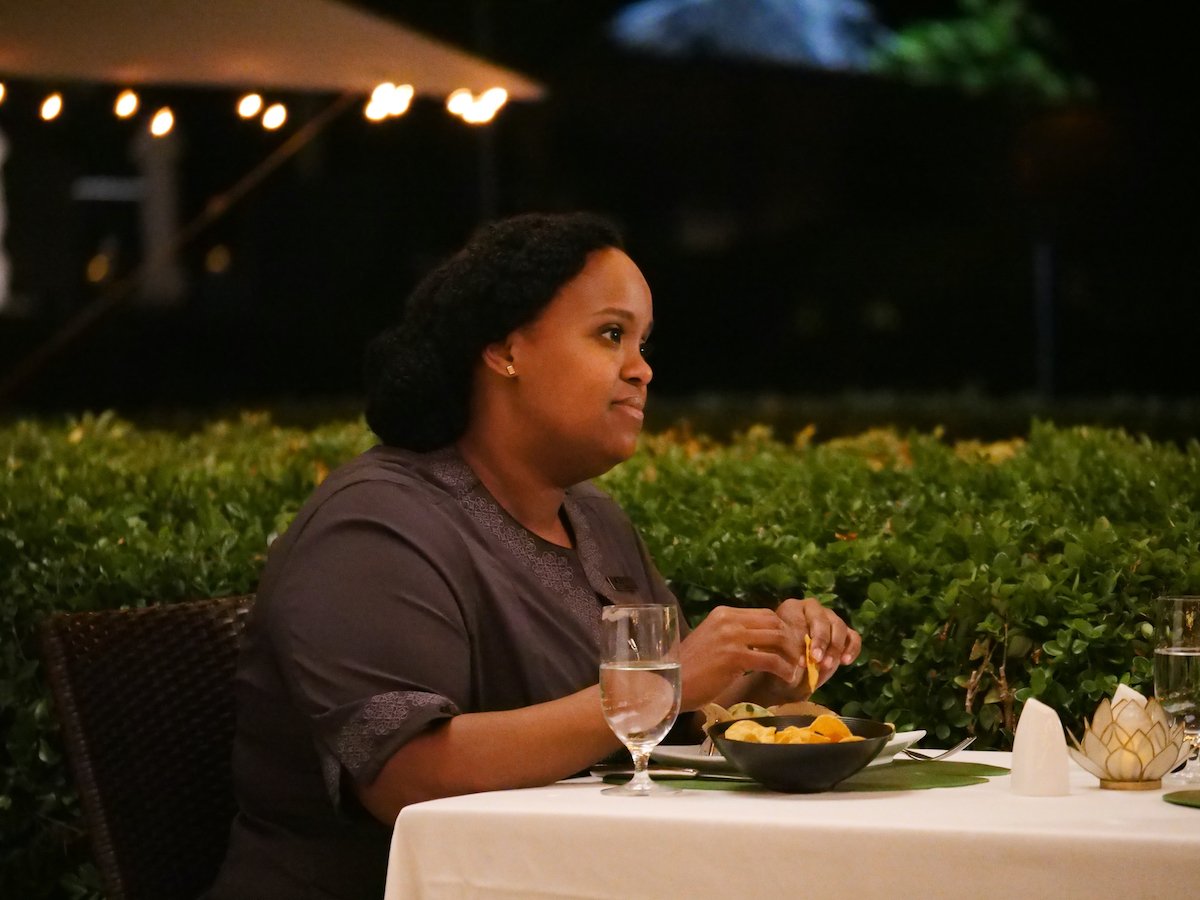 'The White Lotus' Episode 6 recap
Belinda's dreams come to a heartbreaking halt in The White Lotus Episode 6. Excellently played by Insecure star Natasha Rothwell, Belinda was essentially forced to spend the entire week with Tanya McQuoid. Jennifer Coolidge's character traveled to the White Lotus hotel alone to scatter her dead mother's ashes. And she took advantage of Belinda's kindness and position as a hotel staffer as a way to avoid feeling lonely on vacation. To make matters worse, Tanya dangled Belinda's dreams of running a wellness center in front of her the whole season only to reject her proposal in The White Lotus finale.
Although Belinda second-guessed Tanya's commitment all season, she still took the leap of faith and decided to put some trust in Tanya. And then, after Belinda basically acted as Tanya's therapist all week, Tanya took the lessons she learned from her and used them to deny Belinda funding for the wellness center. She said she used money as a way to control people and keep them around, and that she didn't want to force Belinda into a "transactional" relationship. The worst part is, that was a mindful decision on Tanya's part. But she could only make it because of Belinda's emotional support.
Tanya gives her a big wad of cash as a sign of her gratitude, but Belinda is crushed. And then, after all that, Belinda gave Rachel her card with her cell number when she saw her crying in the spa. Fans think it didn't make sense for Belinda to actually meet up with Rachel after her experiences with Tanya.
Why did Belinda help Rachel in 'The White Lotus' finale?
There's lots of debate over why Belinda would help her. And even more so about Belinda walking away after Rachel's "Faustian bargain" monologue saying, "You want my advice? I'm all out." Some viewers think Belinda gave Rachel her number out of a sense of duty. Not that she's responsible for making these rich white women feel better, rather it's an expensive resort and the staffers are expected to give special treatment to the VIPs. One Reddit user said:
"I feel it was a very accurate portrayal of how working in customer facing roles, especially serving rich entitled people can wear you down and leave you jaded overtime. Belinda began the series giving her time to Tanya and trying to help her heal, and by the time Racheal was asking for her help — she was all used up and walked out."
Perhaps Belinda did feel a sense of duty to help Rachel, as she believed therapy could be her future career. And then, she learned Rachel's whole existential crisis is about whether or not she should commit to being extremely rich. And Belinda couldn't believe she offered her help in vain again.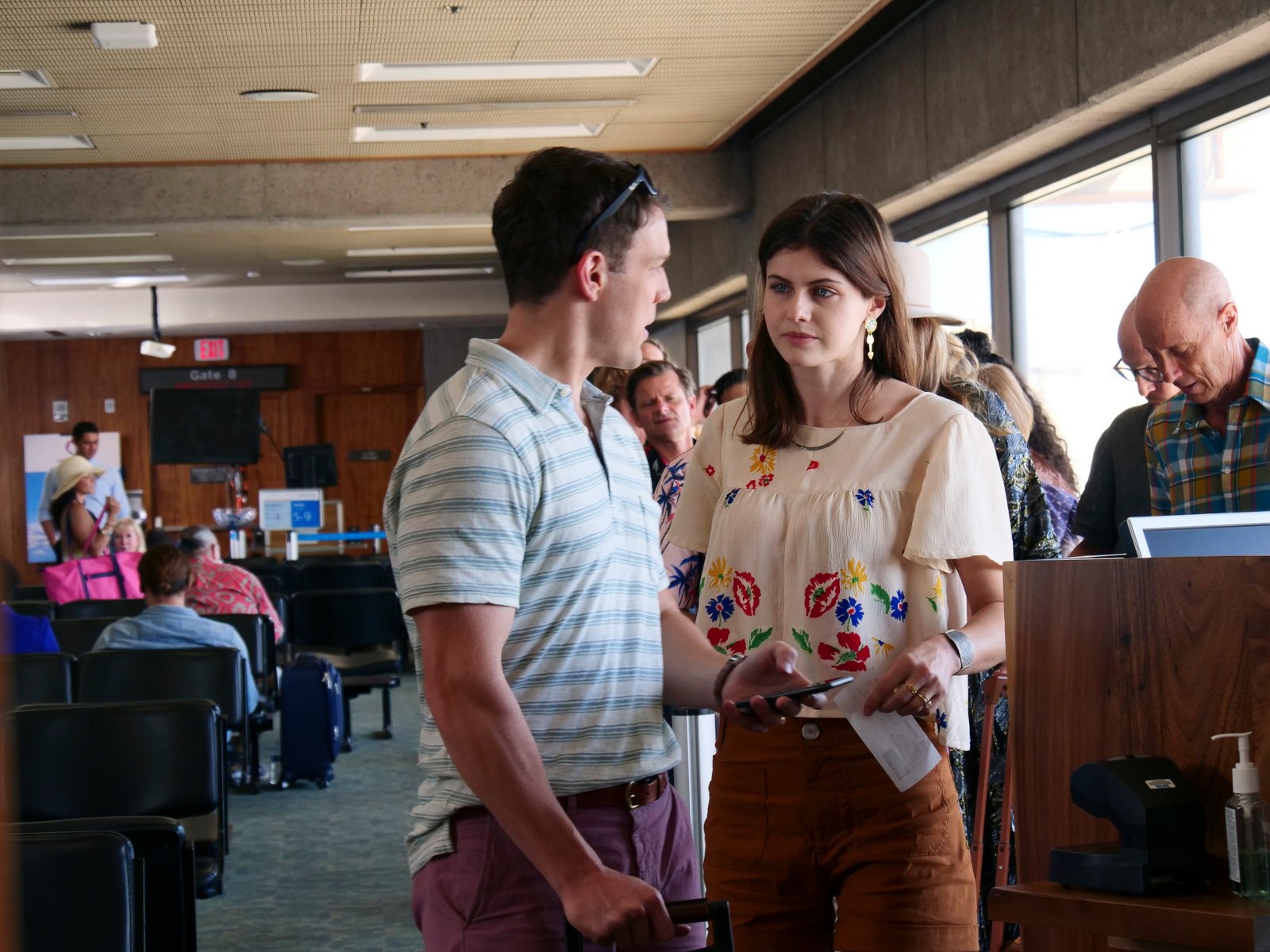 Rachel's decision 'The White Lotus' finale
Belinda was in no way responsible for Rachel's decision to stay with Shane. But fans on Reddit did point out Belinda's reaction likely contributed to Rachel's decision. Alexandra Daddario's character was clearly looking for someone to tell her to leave him because she didn't have the confidence to do it herself. But she didn't get that, so she met Shane at the airport and promised to be happy.
There are fans who think Belinda being used as a way to conclude Rachel's story was a poor use of such a strong character. Connecting these women for the first time in the final episode did feel a bit odd. But still, even this exploitation of Belinda makes sense for The White Lotus finale as a whole. All of the wealthy VIPs at the hotel exploited and harassed the staff while on vacation.
And in the end, the rich white people get to go home from their vacations reconnected with their spouses, friends, and lovers, and the staff ends up soul-crushed, worse for wear, and in Armond's case, dead.