'The White Lotus': What Was Jennifer Coolidge in Before the HBO Show?
HBO Max's The White Lotus has a stacked cast of talented actors. While each fits comfortably into the show's comedic and unsettling atmosphere, Jennifer Coolidge gives a pitch-perfect turn as one of the series' more sympathetic characters. There has been an outpouring of praise for her performance. But Coolidge has been a force in Hollywood long before her role in The White Lotus.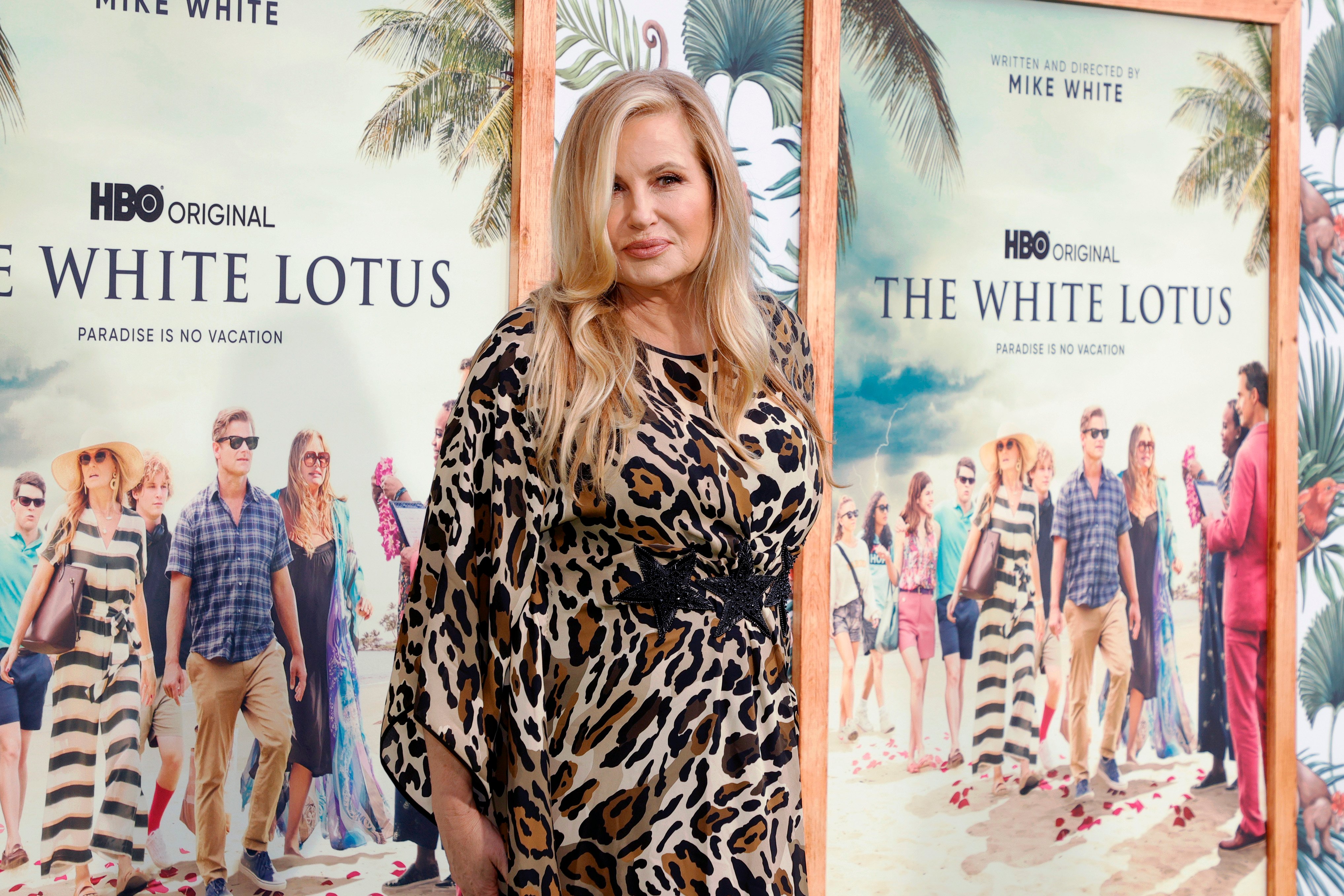 Jennifer Coolidge in 'The White Lotus'
In The White Lotus, Mike White's HBO Max series about the highly privileged patrons at a Hawaiian resort, Coolidge plays Tanya McQuoid. Tanya has come to the resort to scatter her mother's ashes.
As Tanya, Coolidge lends the series some of its most comedic moments, but her portrayal is also creased by pain. This performance is perhaps the best of her career.
Despite this, she nearly turned down the role. Coolidge told The Guardian, "I was really affected by the pandemic. It was an incredibly sad time. I was reading tragic news stories on a daily basis, had a fatalistic approach and assumed the virus was going to win."
Because White wrote Tanya's role with Coolidge in mind, however, he worked hard to convince her to accept the part, allowing her to deliver this career-shaping performance. However, her on-screen ability has always been apparent.
Jennifer Coolidge's previous performances
Coolidge's first role was on Seinfeld playing Jerry's masseuse girlfriend, Jodi. While she wasn't particularly thrilled about her performance, it launched her acting career. The guest appearance attracted casting directors, providing her with a new path forward.
Following her role on Seinfeld, Coolidge picked up minor roles before a breakout performance as Stifler's Mom in American Pie.
"Thank God for that movie, because I don't know how it would've gone if that hadn't happened," she told ITV's This Morning. "And it was such a fluke, it was a very small part."
Coolidge leaned into her improv roots while making frequent appearances in Christopher Guest films. Her offbeat performances in Best in Show, A Mighty Wind, For Your Consideration, and Mascots demonstrate her comedic prowess.
Her best-known performance is perhaps her role as Elle Woods's nail artist Paulette in Legally Blonde. Coolidge plays a pivotal role in the "Bend and Snap" scene, one of the film's better-known moments.
While these are some of Coolidge's more iconic roles, she has worked frequently until her performance in The White Lotus. Recently, she even appeared in the music video for Ariana Grande's "Thank U, Next."
Upcoming roles
Though The White Lotus was confirmed for a second season, it will feature an entirely new cast. Even if Tanya leaves the resort alive, she will not feature in the sophomore season. 
Coolidge still has plans for the future. In 2021, she will play Aunt Sandy in the Netflix holiday film Single All the Way. Following this, she will appear in the 2022 romantic comedy Shotgun Wedding. Later in 2022, the much-awaited Legally Blonde 3 will hit theaters, with Coolidge reprising her role as Paulette.
RELATED: 'The White Lotus' Cast on HBO: Why You Recognize Every 1 of Them