'The White Lotus': Paula Was the Most Difficult Character for Mike White to Write
The director of 'The White Lotus' had a difficult time creating the character of Paula (Brittany O'Grady); however, once written, she comes off exactly how he intended.
In HBO's The White Lotus Episode 5, Paula (Brittany O'Grady) is part of a crime. When viewers see what she does, they understand her motivations, and that's precisely what director Mike White wanted. However, he recalls that Paula's character was the most difficult for him to write. He gave insight into the character in a recent interview.
[Spoiler alert: This article contains spoilers from The White Lotus Episode 5, "The Lotus-Eaters."]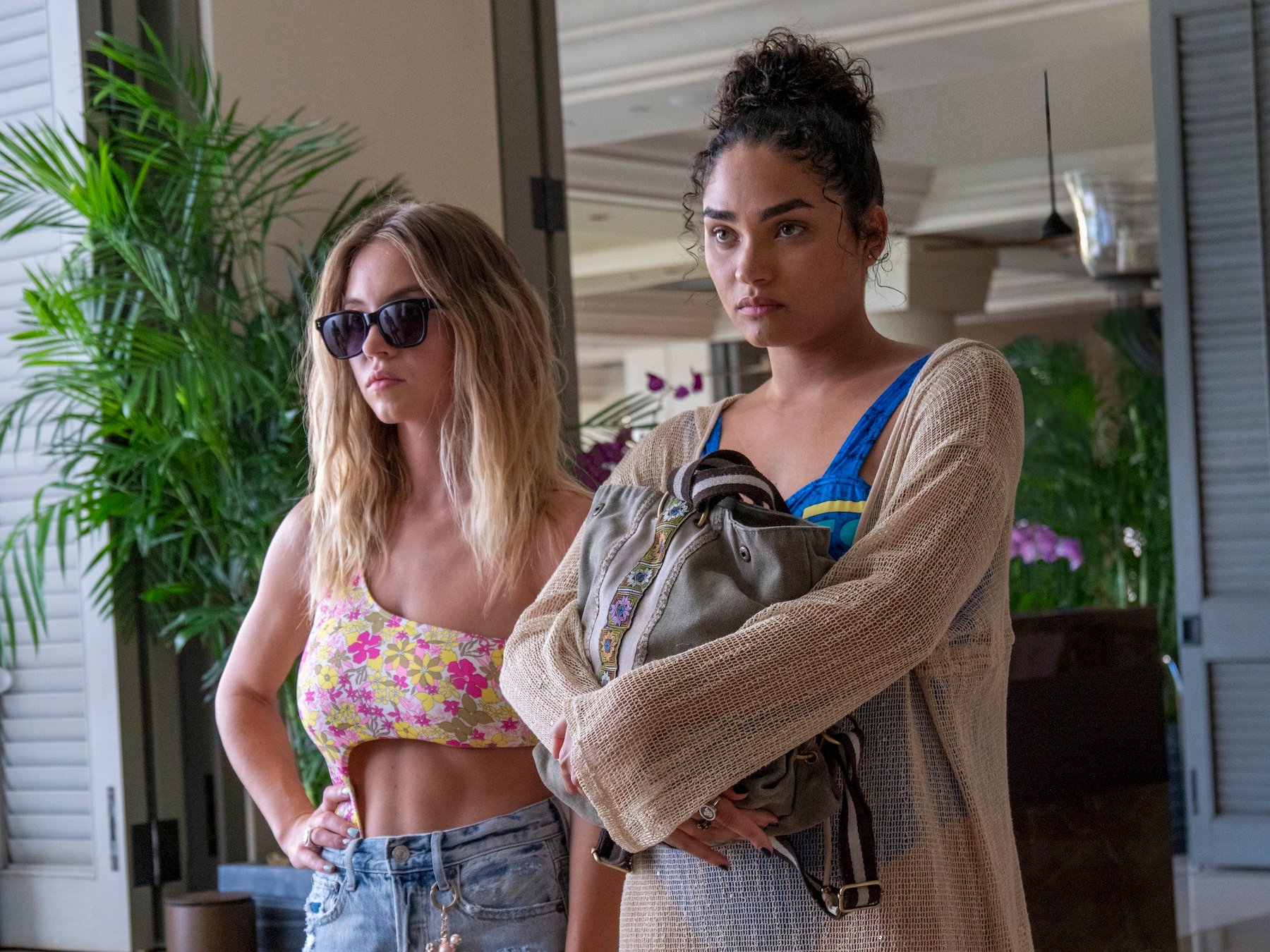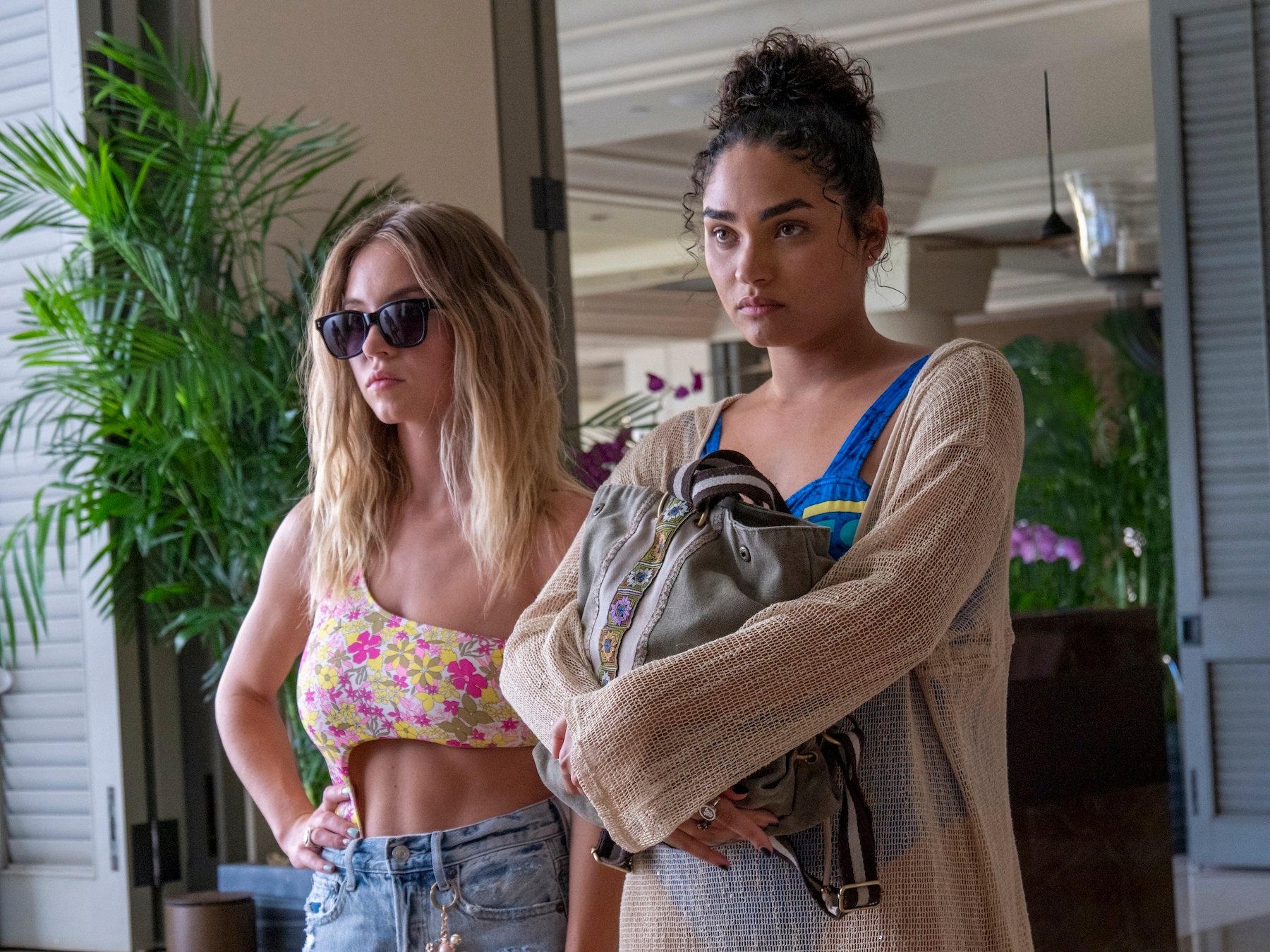 'The White Lotus' Episode 5 recap: Paula and Kai
When The White Lotus Episode 5 opens, Kai (Kekoa Scott Kekumano) tells Paula how Olivia (Sydney Sweeney) flirted after dinner. Paula is appalled at how her friend acted. Then Kai asks her to stay in Hawaii with him instead of flying home. The young woman is honest and tells him that she has to get back to college, and they will probably never see each other again. However, she does want to help him take something. 
"I really like you, I really do," Paula tells Kai. "I feel for you and your situation and your family and everything you told me. Maybe I can help you."
Then the conversation between the Mossbachers at breakfast in The White Lotus Episode 5 set Paula over the edge. When Nicole (Connie Britton) asks why Paula left dinner the night before, Olivia tries to explain. She tells her family that Paula did not like how the Hawaiians had to dance for a bunch of rich white people. However, that remark sends Mark (Steve Zahn) into an ignorant and inappropriate rant about imperialism. 
"I mean, what are we going to do? Really? Nobody cedes their privilege," Mark says to Olivia and Paula. "That's absurd. It goes against human nature. Maybe we should just feel shitty about ourselves all the time for the crimes of the past?"
Mark asks Olivia if they should give away all of their money. During the entire conversation, Paula sits at breakfast listening to the wealthy white man rant. However, she doesn't comment.
Paula urges Kai to steal the $75,000 bracelets
After breakfast in The White Lotus Episode 5, Paula asks Olivia to put Paula's necklace in their resort safe. She easily overhears the code — Olivia's birthdate. In the next scene in The White Lotus, Paula tries to persuade Kai to steal the bracelets, but he's hesitant.
"All of these people, at some point, have stolen from someone like you," Paula tells Kai. "They don't need it and they won't miss it. They have all this money, and they don't even know what to do with it. And then there's someone like you who's struggling. That's not right."
Mike White found Paula's character in 'The White Lotus' challenging to write
In an interview with Hawaii Public Radio, Mike White gave insight into writing the characters. He felt that Shane was the easiest character to write in The White Lotus, but Paula's was "trickier."
"I wanted to really feel her," White explained to the outlet. "She ends up doing something that's a little transgressive. I really wanted the audience to be with her. It was a delicate dance, strident to righteousness. I wanted people to really understand the reasoning behind the things that she does in the show."
Viewers see her motives for encouraging Kai to steal the bracelets. Even though it's an illegal act that she's a part of, those watching understand why. 
The White Lotus airs Sundays at 9:00 p.m. ET on HBO and is available on HBO Max.