'The White Lotus' Rim Scene: Murray Bartlett Explained How It Happened, 'We Just Played'
In HBO's The White Lotus Episode 4, Murray Bartlett and Lukas Gage acted out a mind-blowing rim scene at the tropical Hawaiian resort. Many viewers were shocked to see that on TV, but they shouldn't be surprised after the full male frontal in episode 1. The most intriguing part about the rimming scene between Armond and Dillon is that the actors took it to that level, not Enlightened director Mike White. Plus, they made the fans completely stop wondering about who dies on the exotic vacation.
[Spoiler alert: This article contains spoilers from The White Lotus Episode 4, "Recentering."]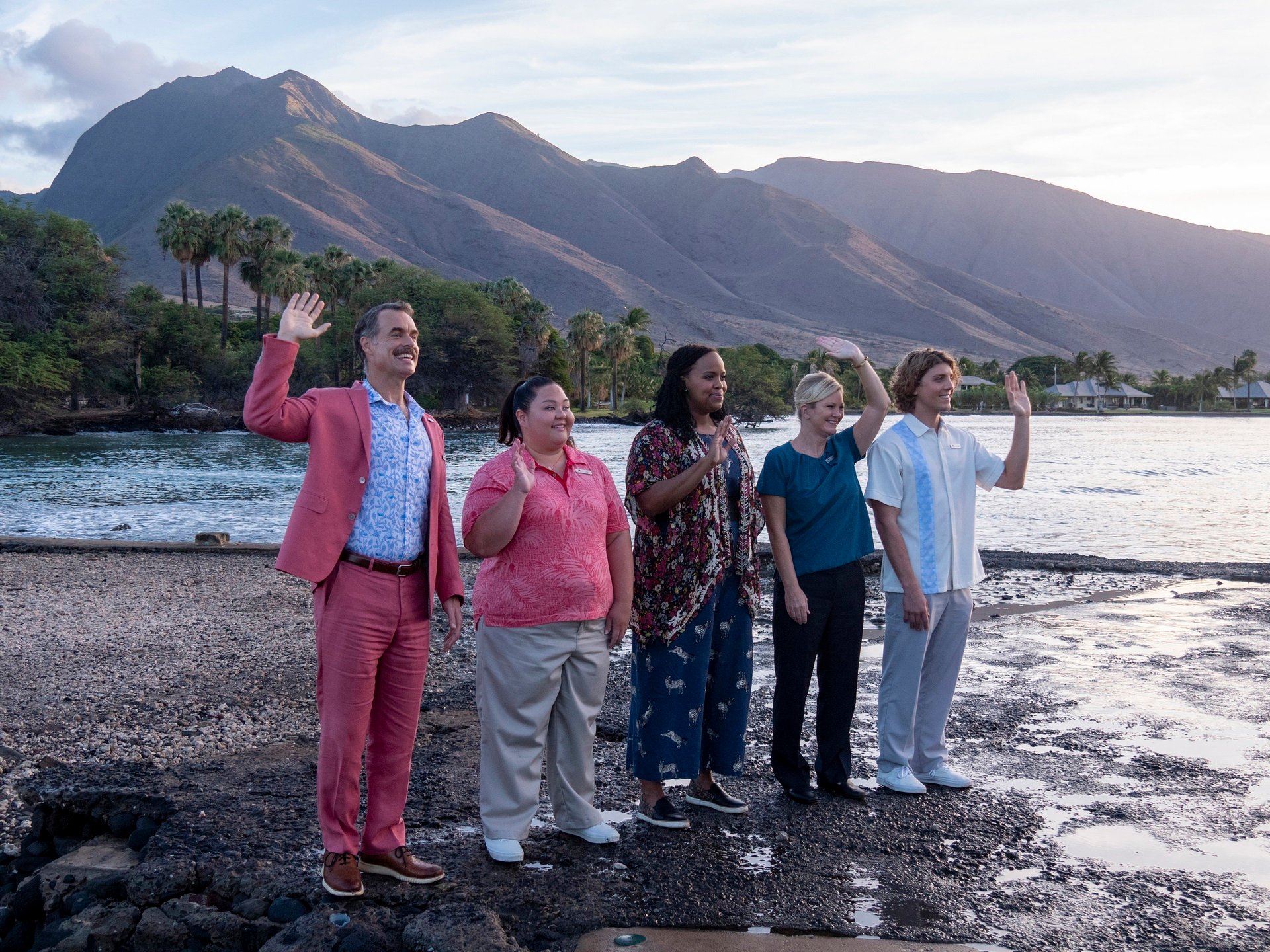 'The White Lotus' Episode 4: rimming scene recap
Although the entire White Lotus rim scene was less than 15 seconds, fans of the show can't stop talking about it. Before cutting to that part of the episode, viewers watched Armond coerce Dillon into "partying" together. The resort manager promised Dillon any shifts he wanted in exchange for some fun. The two men did drugs together, and with three minutes remaining in the episode, viewers saw Armond unbuttoning Dillon's shirt from behind.
The scene switches to an angry guest, Shane Patton (Jake Lacy), insisting that he needs to speak to Armond. Belinda (Natasha Rothwell) says that the accommodating spa manager will check if Armond is still in his office. Although she directs Shane to wait at the reception area, he insists on following her. When she knocks on the office door, and no one answers, Shane pushes her further, claiming he hears someone in the room. So, Belinda reluctantly opens the office door.
That's when viewers saw Armond's face in Dillon's butt. He immediately looked at the door, shocked that someone opened it. Belinda shut the door, and Shane gave the most sinister laugh. 
Murray Bartlett on that 'White Lotus' rim scene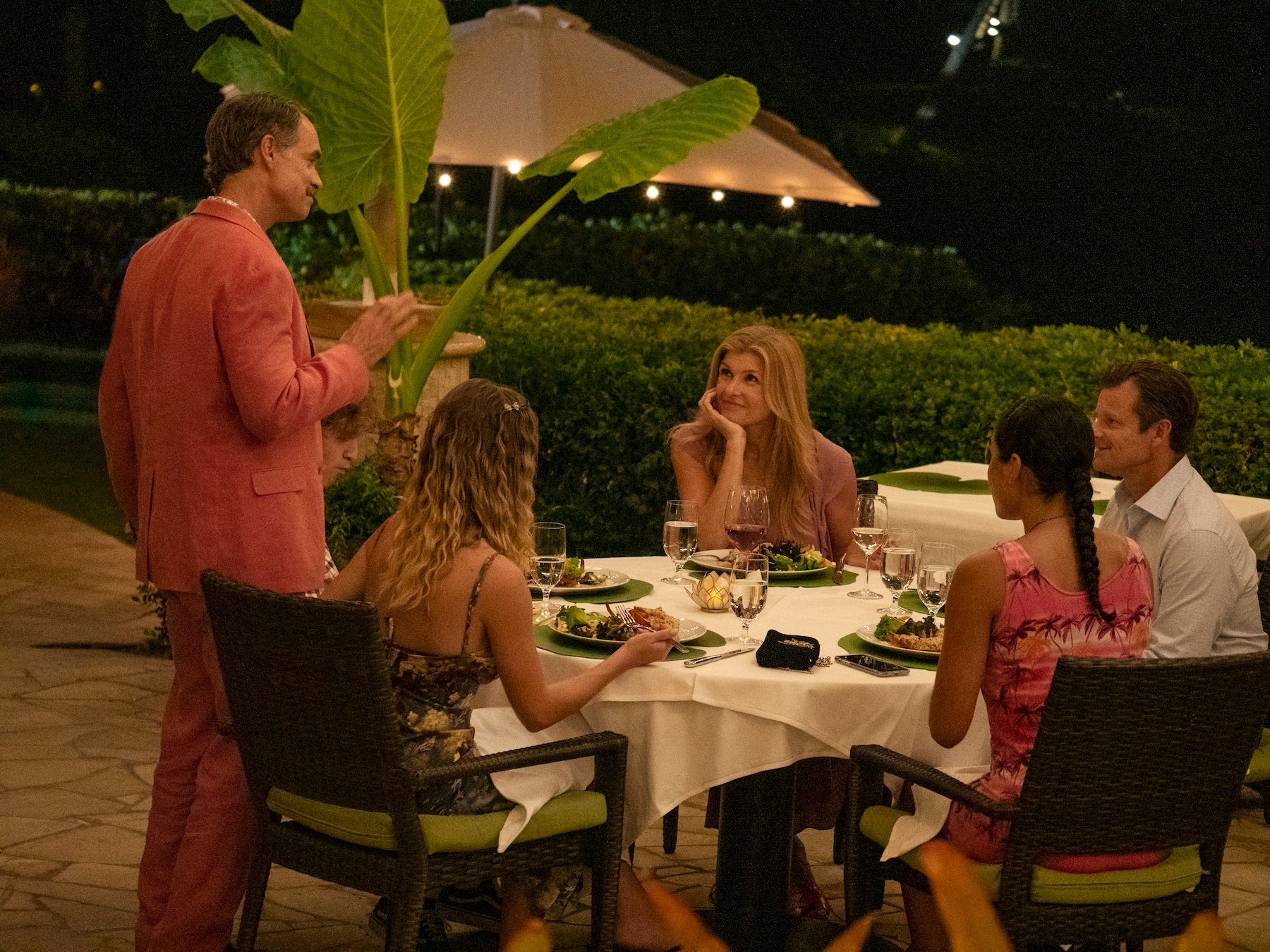 In an interview with LOGO News, Murray Bartlett, who portrays the resort manager, gave insight on how The White Lotus rim scene happened.
"This character was fully realized and complicated and had all these aspects that I don't think needed explanation," Bartlett explained to the outlet. "And so then it was just a matter of on set playing with that — playing with the different levels, playing with who this character was. Seeing what happened when it was fully expressed or bigger and what happened when we made it a bit more intimate. [We were] always trying to keep it grounded in something that felt real even when he was losing his shit or being very fully expressed."
Bartlett added that they didn't talk much about the scene with director Mike White because he allowed the actors to "play on set."
"So, I didn't have a lot of questions, and I feel like he didn't really need to explain a lot of stuff," he added. "We just played."
Lukas Gage insisted the scene was the actors' idea
According to Gage, the actor who plays Dillon, he and Bartlett changed the sex scene to The White Lotus rim scene.
"We said, 'Wouldn't it be more interesting if [Dillon's] getting his salad tossed?'" Gage recalled to The AV Club. "I mean, how often do we see that on TV? I think it's much more interesting and more jarring to walk in on." 
White gave the actors the chance to play with the scene how they wanted, so The White Lotus rim scene was born. 
The White Lotus airs on HBO at 9 p.m. EST Sundays on HBO and HBO Max.