'The White Lotus' Stars Jennifer Coolidge and Connie Britton Stayed Up Looking for Ghosts in New Orleans
After filming 'The White Lotus,' Connie Britton and Jennifer Coolidge hung out in New Orleans. They spent the night waiting for ghosts.
On the HBO series The White Lotus, Connie Britton and Jennifer Coolidge star as wealthy hotel guests. While the pair rarely interact on the show, the two actors have spent time together in real life. Britton recently described the eerie night she had watching for ghosts in Coolidge's New Orleans residence.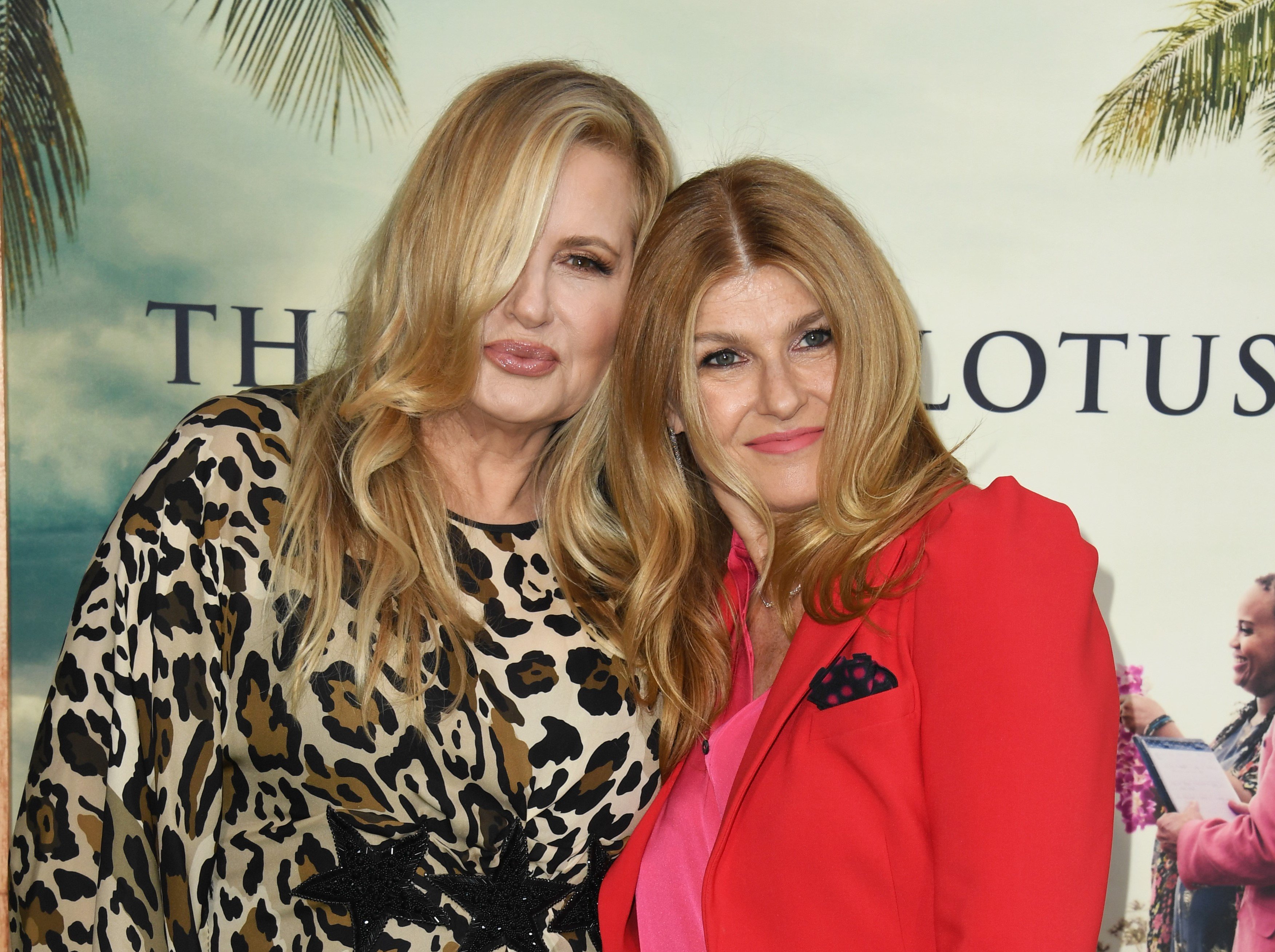 Jennifer Coolidge and Connie Britton starred in 'The White Lotus'
On the smash Mike White series The White Lotus, Britton and Coolidge play two privileged guests at very different points in their lives. Britton plays Nicole Mossbacher, a successful CFO on vacation with her family. Coolidge plays Tanya McQuoid, a grieving woman looking to spread her mother's ashes at sea. 
While completely different character-wise, both women experience a similar arc of breakdowns and breakthroughs while on vacation. However, by the end of the series, the viewer is left wondering if either of them has really changed.
The actors waited for ghosts at Coolidge's New Orleans home
In an appearance on Late Night with Seth Meyers, Britton described a recent visit to Coolidge's New Orleans home. Britton was in the city, and Coolidge invited her over one evening.
"[Coolidge] texted me. She goes, 'You have to — no matter what, even it's late, you have to come because I feel like the spirits are really strong tonight,'" Britton told Seth Meyers. 
According to Vulture, Coolidge lives in the Lower Garden District of New Orleans. Her home, which Britton said "feels like a full city block," is an 1867 Greek Revival. Coolidge does believe that there's a presence in the house, though not a sinister one. 
Britton described the slightly haunted feel to the house when she arrived:
"There is no electrical light on. It is all candlelight…I mean, the candelabras were candlelit. Everything was candlelight. And it was like walking into a house from the 1800s but also a haunted house."
After walking through the flickering light inside, the pair made their way to the back terrace with food and refreshments.
"And so we went back to her back terrace and ate pizza and drank wine until 1:00 in the morning, waiting for the spirits to show up." 
Unfortunately, the spirits never did make an appearance, but Britton said she didn't care. Spending time in Coolidge's "amazing" house made the night worth it. 
Connie Britton is happy she worked alongside Jennifer Coolidge
After working and living together while filming The White Lotus, Britton and Coolidge have gotten to know each other quite well. In her interview with Meyers, Britton also described the experience of working with the often underrated comedy actor. 
"Jennifer Coolidge is a national treasure," Britton said. "And I'm so glad that we can all just acknowledge that fully when we see her brilliant work in this show." 
Though Coolidge has worked steadily in the entertainment industry for decades, her performance in The White Lotus is frequently described as a career-best. Based on Britton's words, it's clear her castmates agree.