'The White Lotus': Sydney Sweeney's Thoughts on Reprising Her Role for Season 2
HBO renewed The White Lotus for Season 2 with a mostly new cast, but will Sydney Sweeney reprise her role? Mike White didn't intend for his 6-episode limited series to score a renewal, but now that it has, the creator has plans for a new cast at a new location. However, the writer and director teased that a few cast members could return. Could Sweeney be back as Olivia Mossbacher, and how might that fit into the second season's plot?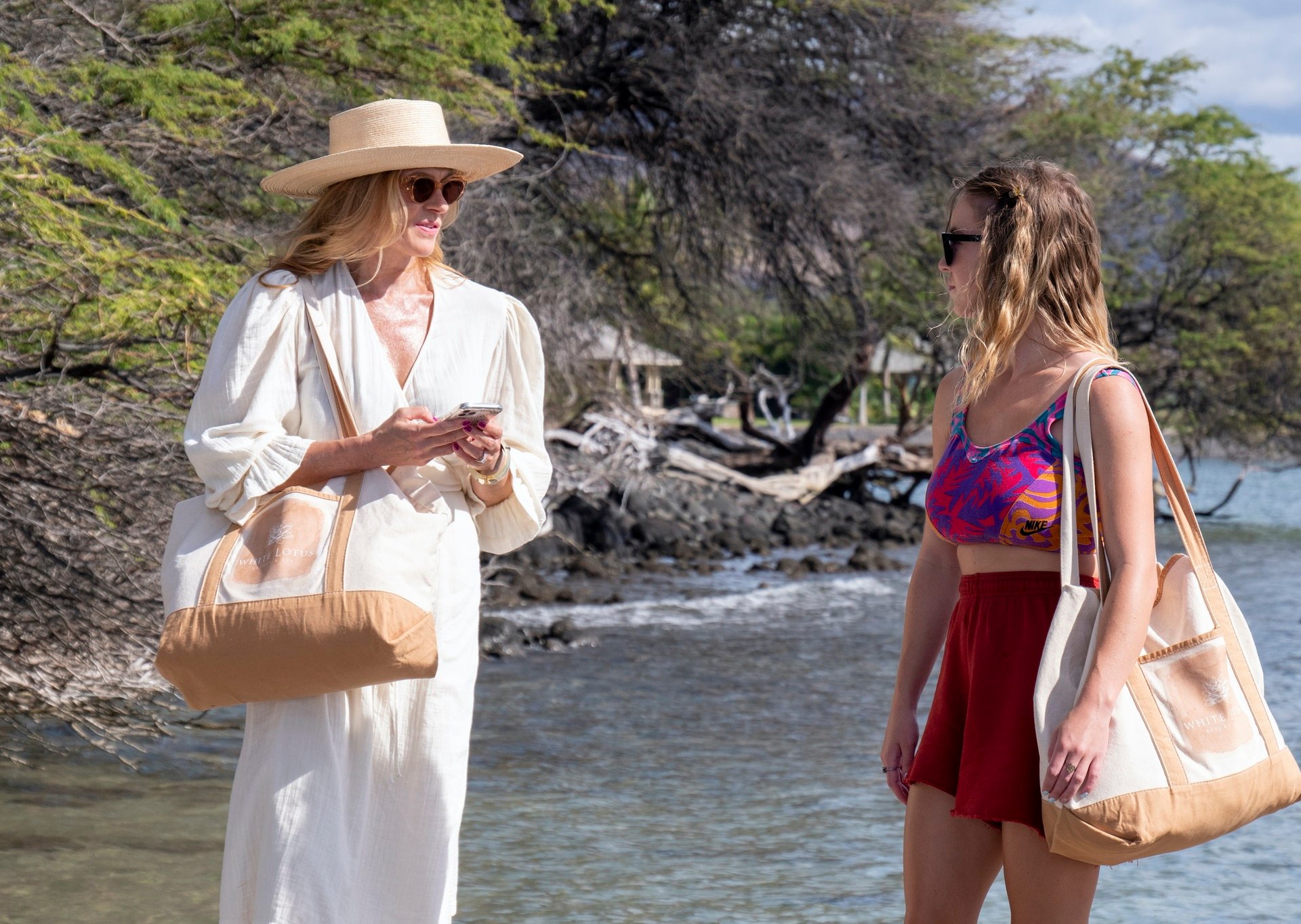 'The White Lotus' Season 2 renewal
On Aug. 10, Showbiz Cheatsheet reported that HBO renewed The White Lotus for season 2. However, in the statement, HBO indicated that the new installment would feature a brand new cast at a new exotic location. Luckily, it sounds like creator Mike White hopes to bring back at least a few of The White Lotus Season 1 cast members.
"I don't think you can credibly have [all the season 1 guests] on the same vacation again," he told TVLine. "But maybe it could be a Marvel universe type thing, where some of them would come back."
White doesn't believe that it makes sense to have the entire cast revisit the exact location. So, the new season heads to a sister hotel. However, some of the resort staff could transfer to the new site. There might be guests from The White Lotus Season 1 who love the hotel and hope to visit a sister resort. 
"We only made one-year deals with the actors, so we'd have to find out who is even available," White added.
Hopefully, at least a few of the original cast is available to return for season 2.
'The White Lotus': Sydney Sweeney discussed reprising her role as Olivia Mossbacher
In a recent interview, Sydney Sweeney admitted that she would return for The White Lotus Season 2 if asked. The 23-year-old Euphoria star loved playing Olivia and would happily dive back into her role. She also indicated to Entertainment Tonight that there are current conversations regarding who might return to the series for season 2.
"She's a blast," Sweeney told the outlet about her character. "She's so far from myself, so it's so fun to just like dive into this. And I'm so terrified of Olivia. It's really fun playing a character that you're scared of."
Sweeney added that she's not the only one scared of her character. She read from fans that they hope Sweeney isn't like Olivia in real life. The actor assured the outlet that she is nothing like Olivia but hopes to get a chance to reprise her role as the woke gen-x college student in The White Lotus Season 2.
Watch Sydney Sweeney in these shows while awaiting 'The White Lotus' Season 2
Before Sydney Sweeney joined the cast of The White Lotus, she appeared in the Hulu series, The Handmaid's Tale, and the HBO miniseries, Sharp Objects. The actor also continues to star in Euphoria as Cassie Howard, which is currently filming season 2. During her interview with Entertainment Weekly, Sweeney teased the new season of Euphoria.
"I am so beyond excited and proud of this season, so I cannot wait for everyone to see it and all the hard work everyone's been putting into it," she told the outlet. 
Sweeney added that Euphoria Season 2 is entirely different from what the writers planned before the coronavirus (COVID-19).
"There were definitely two different versions of this season from before the pandemic versus now, and I really love how this season is," she added.
The White Lotus Season 1 is currently available for streaming on HBO and HBO Max.