'The White Lotus': Where to Watch Jake Lacy Play a Nice Guy
He may play Shane, the entitled toolbag, on The White Lotus, but Jake Lacy has played a nice guy a time or two. Until his latest venture in the surprising HBO smash, the actor was known for playing the pretty-faced boyfriend type, who definitely wouldn't stab anyone. 
Let's take a look at a few of Lacy's nice guy roles as a pallet cleanser, now that The White Lotus finale has aired.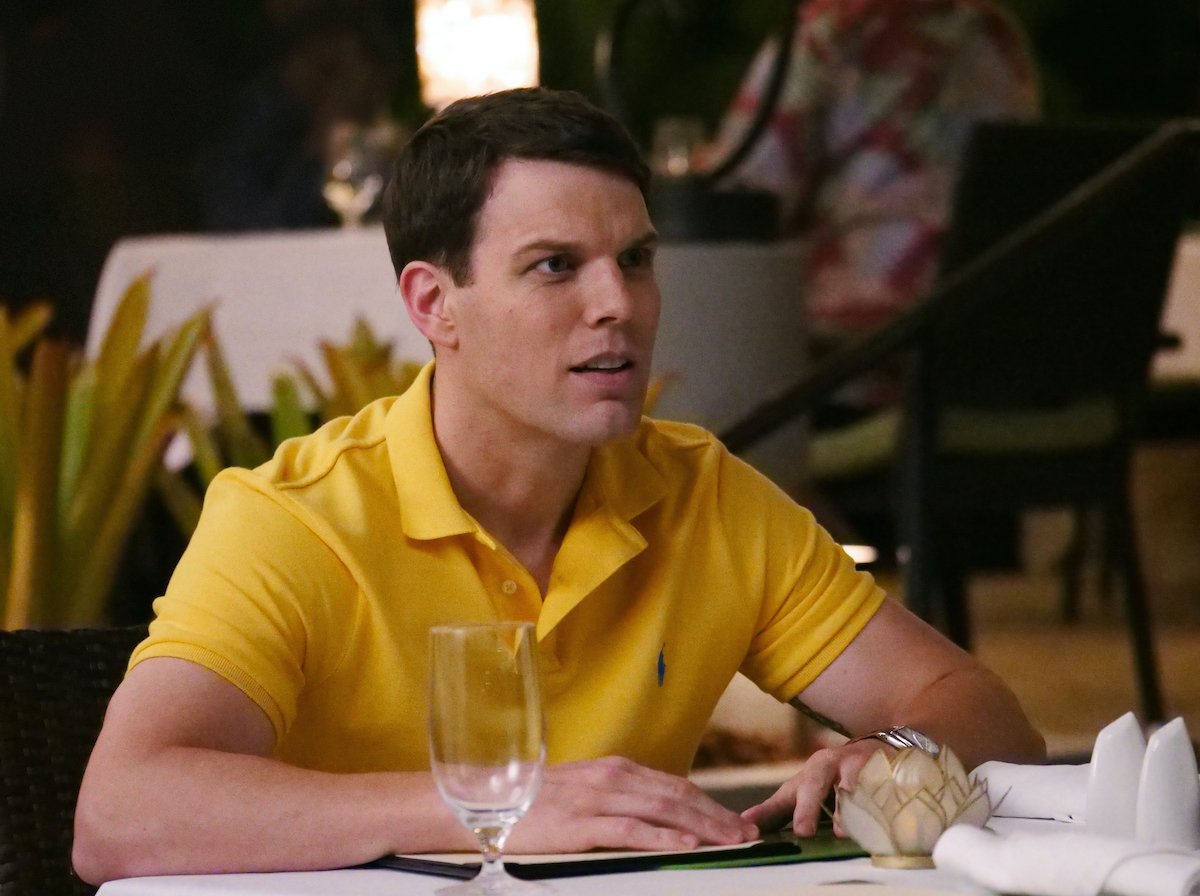 Ron in Fosse/Verdon
You shouldn't really watch this show just for Lacy. Sam Rockwell and Michelle Williams as Bob Fosse and Gwen Verdon both give magnificent performances. Fosse was a legendary Broadway and film choreographer and director. Verdon was his muse, partner, and a genius performer in her own right. 
Jake plays the nice backup guy for Williams's Gwen Verdon. As Ron, he's a stabilizing and reliable force that supports Gwen when Fosse comes to rattle her professional and personal life. Though it's clear Ron will always be second fiddle to Fosse, Lacy gives Ron just enough likeability for you to feel sorry for him. 
He's the perfect foil for Rockwell's toxic Fosse. If only he didn't advise Gwen against doing the musical Chicago.
Max in Obvious Child
Move over every single movie "nice guy." Lacy has them all beat with his role of Max in Obvious Child. Playing opposite the hilariously frazzled Jenny Slate, Lacy plays a clueless good guy who just wants to get the girl. Unfortunately, the girl is a stand-up comedian at a dead-end job, whose ex just cheated on her with her friend, and is pregnant from a one-night stand. 
A sweet subversive love story, Obvious Child's Max is the anthesis of The White Lotus's Shane. For example, his character warms up a packet of butter for his date so it's easier for her to spread on bread. Shane would never do that for Rachel. The scene is arguably one of the most romantic and kind things ever seen in cinema history.
Sure, Max might seem too good to be true. However, Jake Lacy plays him so believably, you will wish he was real.
Clyde in High Fidelity
Who doesn't know a Clyde? In the 2020 TV remake of High Fidelity, Lacy played the safe guy Zoe Kravitz's character doesn't realize is the one she should be with. He loves jam bands, rock climbing, and talking about his road trips. He also generally cares about Kravitz's character and well-being. He is the complete opposite of the pretentious Shane on The White Lotus. 
However, up until that point in his career, Lacy recognized he had mostly played the nice guy. He told GQ that he asked the producers of the show to make the character more three-dimensional, instead of "shapeshifting into whatever the other character needs of [him], ." 
His talk with High Fidelity's producers worked in his favor. "They were like, 'Yeah, we don't want to do that here.' And for my money, they kept their word throughout the season. He is still a nice guy. But maybe he's a good guy and not a nice guy."
RELATED: 'The White Lotus': Jake Lacy Doesn't Think Shane Learned a Thing From the Finale