'The Wire' Star Felicia Pearson Was Convicted of Second Degree Murder When She Was 14 Years-Old
The Wire is packed with memorable actors. Some were familiar faces from previous HBO dramas or other crime shows like Homicide: Life on the Street. Others were pulled from British television or the stage. Interestingly, some of the best moments in the series involved people who weren't actors at all.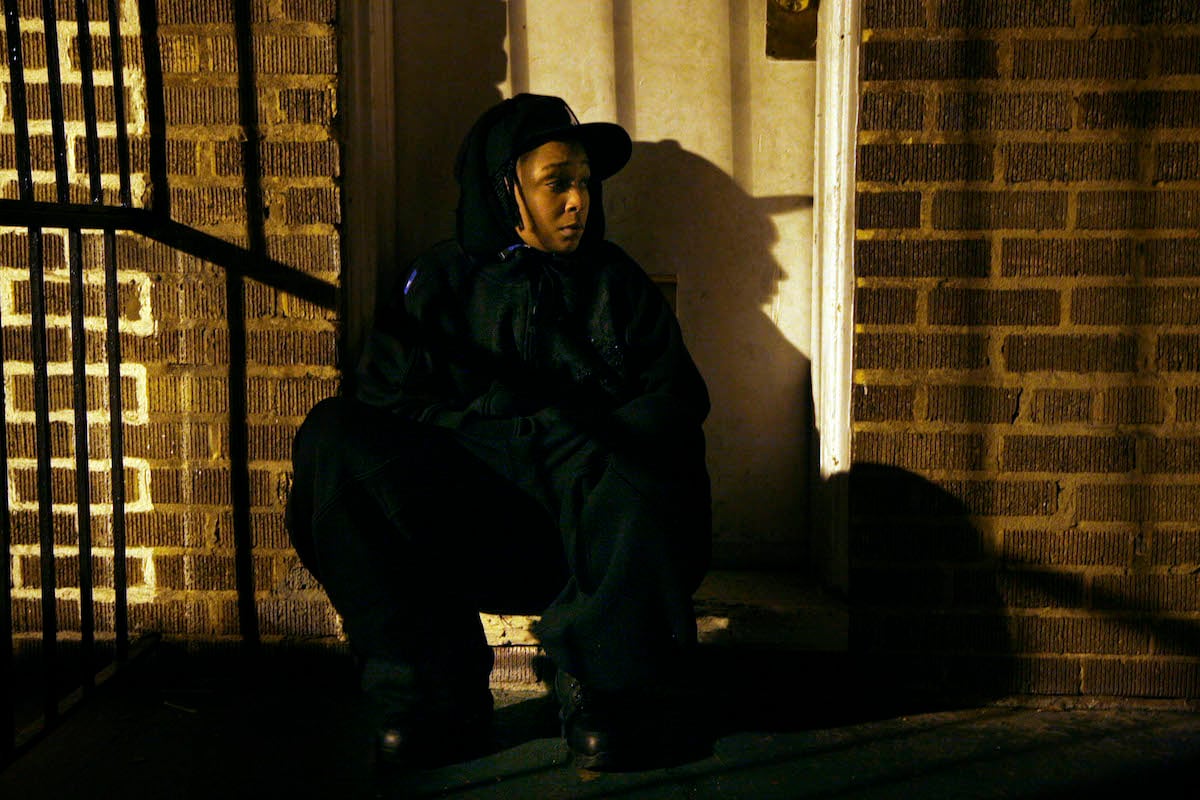 Felicia Pearson, who played Snoop on the five-season Baltimore-based epic, made her acting debut on the show. Her character had quite a few great scenes on the show. So how did this non-actor come across as so believable? Likely because the show mirrored aspects of things she experienced herself.
Felicia Pearson faced down a second-degree murder charge at 14
Pearson's upbringing mirrors her character from The Wire in many of the key details. She earned the nickname "Snoop," thanks to a charismatic Baltimore local who thought she was reminiscent of Snoopy, the dog from Peanuts. She began selling drugs at a young age. She grew into a precocious tomboy type.
Things took an abrupt, dark turn when she was 14. More reports that she was convicted of second-degree murder for the fatal shooting of another teenage girl. She didn't know the girl, but she caught her charge for being aligned with people who did during the incident.
Pearson received two eight-year sentences, to be served consecutively. She was released six-and-a-half years into her term for good behavior. She earned her GED during that time.
Pearson's life changed dramatically for the better after prison
"Snoop" was released in 2000, and had difficulty maintaining employment thanks to her status as a convicted criminal. She met the late actor Michael K. Williams while he was in Baltimore filming The Wire. The two hit it off at a local club, and the actor was struck by Pearson's easygoing charisma.
Williams, who played the iconic Omar on the show, invited her to the set. He introduced her to several writers and producers on the show, who were impressed. They cooked up a character for her, drawing heavily from her real-life experiences. But they gave the TV version of Snoop a darker edge, creating an often brutal character that nonetheless had fans invested in her fate.
Pearson went on to become a fixture in hip-hop videos after her run on The Wire. She has also appeared in reality TV shows, and is a recurring collaborator of Spike Lee, IMDb reports.
Pearson hasn't quite avoided the attention of law enforcement as an adult
Pearson is a fixture in New York City and Baltimore to this day. But even after becoming a well-regarded, popular TV actor, she still had a brush with the law. According to the BBC, "Snoop" was swept up in a 2011 drug raid. 
Despite the support of her Hollywood-connected colleagues, she was denied bail. The judge claimed that her acting abilities were actually a strike against her. Her countenance at the hearing was sympathetic, but the judge decided she had too much potential to be effectively disingenuous.
Pearson sat in a holding cell for a month before she was finally granted $50,000 bail. She pled guilty to charges of conspiracy to distribute heroin. She received a seven-year suspended prison term, with credit for time served. She also received three years of supervised probation. Because she did not violate the terms of her probation, she did not have to serve any of her suspended prison term.
Pearson next appears in the crime film Scott Free, which is currently in post-production. It is scheduled to release later this year.
RELATED: HBO's 'The Wire' Was Loosely Based On Series Co-Writer's Work In Law Enforcement and Education