'The Witcher': Is Ciri Geralt's Daughter?
The Witcher Season 2 hints at a growing bond between Geralt of Rivia (Henry Cavill) and Princess Cirilla (Freya Allen). That may prompt newcomers to wonder at the nature of the relationship between the two. It's clear they mean a lot to one another, but why? The answer to that question lies within the show's first season.
[Spoiler warning: This article contains spoilers for The Witcher Season 1.]
How are Ciri and Geralt connected in 'The Witcher'?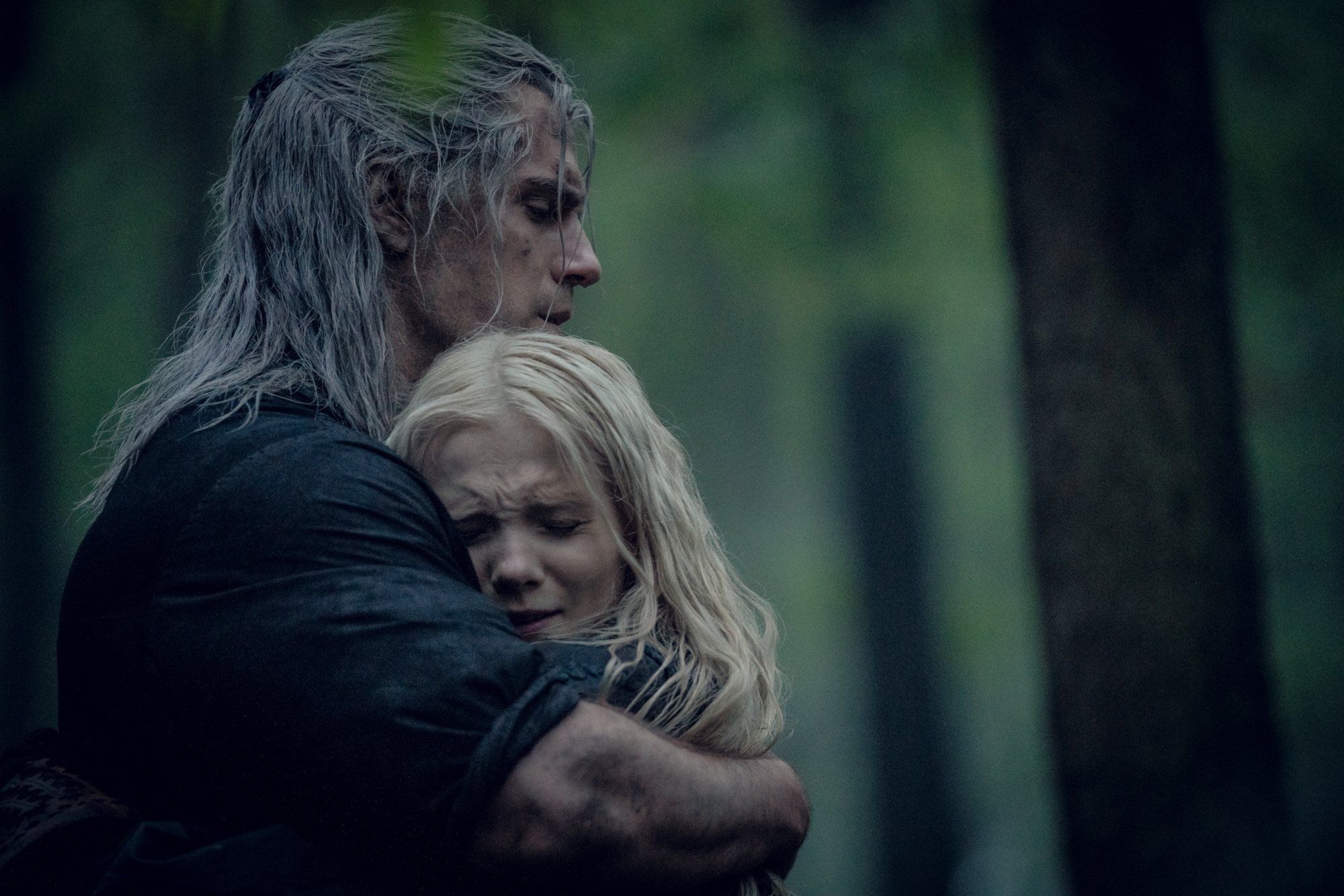 RELATED: Henry Cavill Shares Why Geralt Must Be 'Tough' With Ciri in 'The Witcher' Season 2
When The Witcher Season 1 opens, Geralt and Ciri have never met one another. In fact, it's not until the final episode that their paths finally cross, confirming that their destinies are intertwined.
That connection stems from the fourth episode of season 1, "Of Banquets, Bastards and Burials." During the episode, Geralt saves the life of a man named Duny (Bart Edwards), who is in love with Queen Calanthe's (Jodhi May) daughter Pavetta (Gaia Mondadori). Geralt invokes the "Law of Surprise" as payment for his deed, claiming "that which you already have but do not know."
Almost immediately after, Pavetta reveals she's pregnant with Ciri, connecting Geralt to the baby — though he never attempts to claim the debt owed to him. Ciri is raised by her parents until they perish at sea, and then the girl is brought up by her grandmother, Queen Calanthe. It's only after Nilfgaard sacks Cintra and Ciri runs away that Geralt's claim becomes a relevant part of their lives.
Is Ciri Geralt's daughter?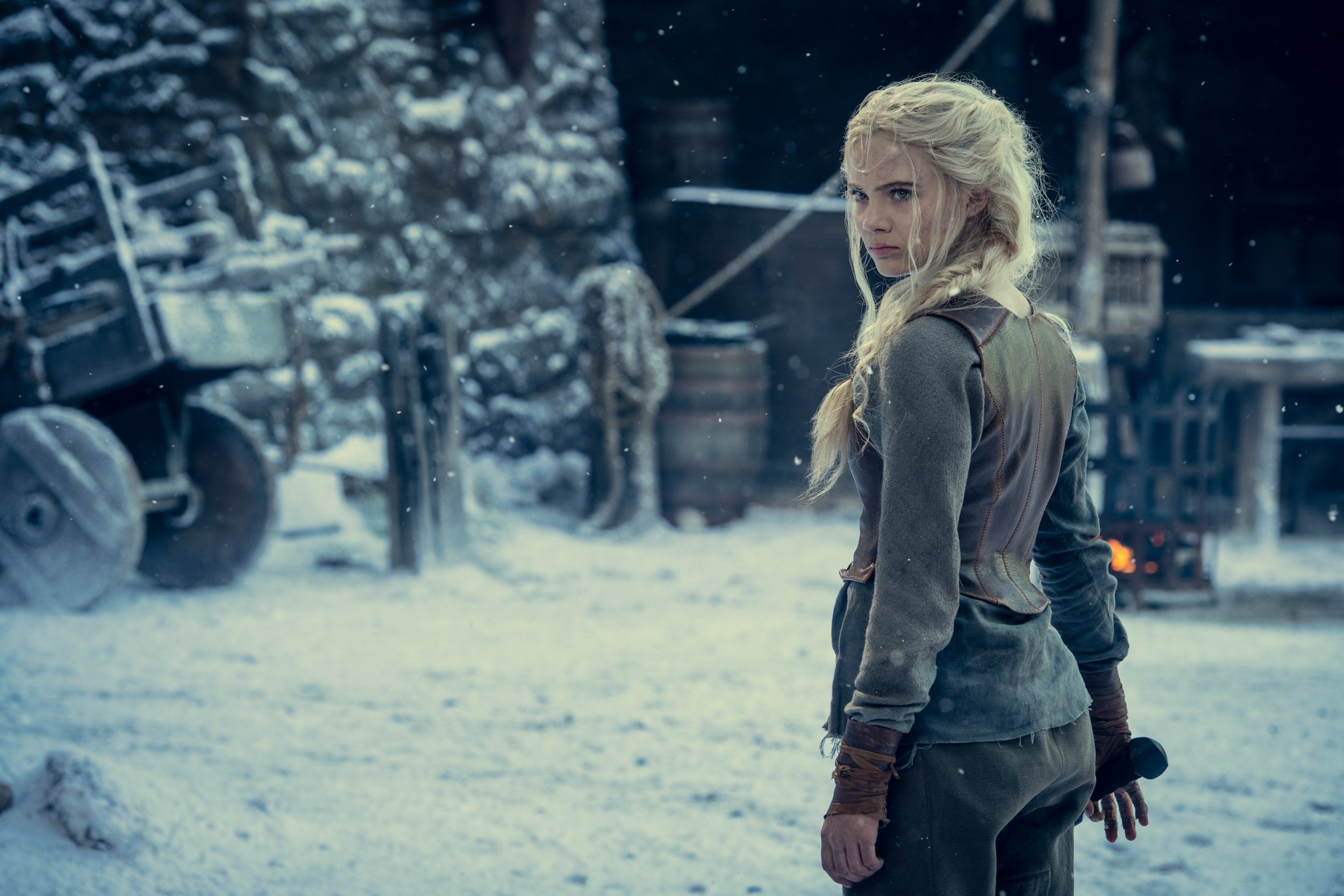 RELATED: Henry Cavill Wanted 'The Witcher' to Showcase Geralt and Vesemir's Vulnerability — 'I Believe That Real Men Are Very Sensitive'
Biologically speaking, Ciri isn't Geralt of Rivia's daughter. In fact, Geralt can't have children. The mutation witchers go through in order to obtain their powers renders them incapable of procreating. Geralt and Yennefer (Anya Chalotra) have that in common, as most sorceresses are also sterile in the world of The Witcher.
Despite the fact that they aren't biologically related, Geralt and Ciri do develop a bond that resembles a father-daughter relationship. Following the tragic events of The Witcher Season 1, Ciri finds herself without family and on the run from Nilfgaardian Empire. Geralt takes on the responsibility of seeing her safely to Kaer Morhen, where witchers live and train.
"I wanted him to be warm — if not a father figure, then definitely an older brother figure," Cavill explained at Netflix's WitcherCon.
Found family is a running theme of 'The Witcher'
RELATED: 'The Witcher' Confirms a Fan-Favorite Character Is Returning in Season 2
Found family is a running theme of The Witcher, with Ciri and Geralt's relationship mirroring another bond: that of Geralt and Vesemir (Kim Bodnia). Netflix-only fans have yet to meet Geralt's mentor, but he'll appear in season 2. During WitcherCon, Cavill teased a vulnerable relationship between the two men that seems to parallel Geralt's mentorship with Ciri.
"Kim and I, we worked with each other a lot to try and create a bond between the two, something that was important and something that was genuinely caring," Cavill said. "We wanted it to be sensitive because I believe that real men are very sensitive."
Although Yennefer is separated from Geralt and Ciri in the trailer for The Witcher Season 2, Netflix Geeked also teased their "converging destinies" on Twitter. With the sorceress so badly wanting children, it seems she could become another adoptive parent to Ciri. Her romance with Geralt would make them a full-fledged found family, a direction the show looks to be headed in.
Fans will see how their relationships play out when the show's sophomore season arrives on Netflix. The Witcher Season 2 comes to the streaming platform on Dec. 17, 2021.