'The Witcher': Will Geralt and Yennefer Reunite in Season 2? Lauren S. Hissrich Offers Hope
Sparks flew between Geralt of Rivia (Henry Cavill) and Yennefer of Vengerberg (Anya Chalotra) during The Witcher's first outing on Netflix. However, the two found themselves separated by the time credits rolled on the season 1 finale. The Witcher Season 2 will see them both embarking on separate paths. Geralt will embrace his duty to protect Princess Cirilla (Freya Allen), while Yennefer finds herself taken captive by Nilfgaard. Because of that, it seemed unlikely the pair would reunite in the upcoming episodes. However, recent comments from showrunner Lauren S. Hissrich offer hope.
What happened to Geralt and Yennefer in season 1?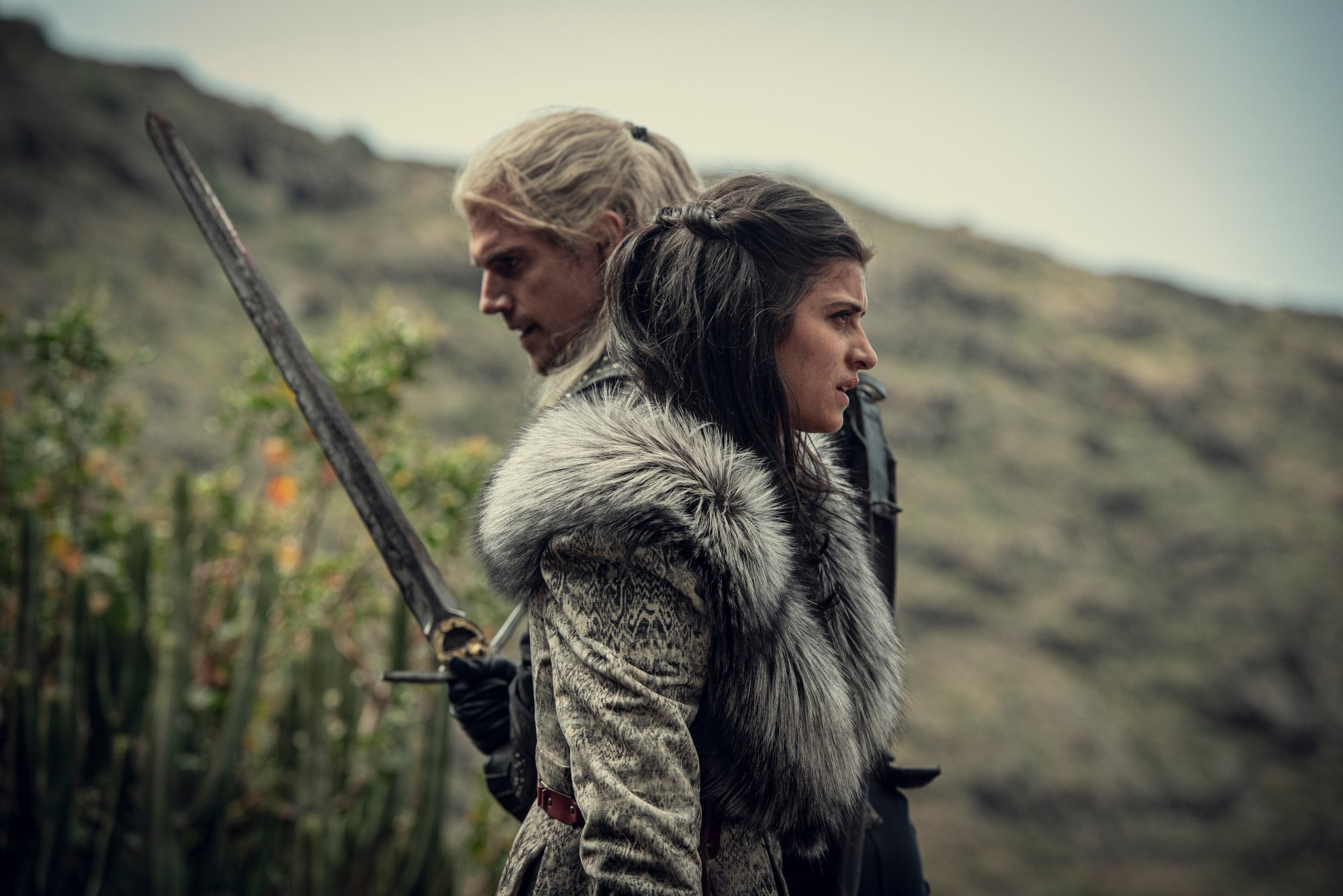 The Witcher Season 1 sees Geralt and Yennefer crossing paths in episode 5, "Bottled Appetites," when Jaskier (Joey Batey) is attacked by a djinn. When Geralt rushes him to the mayor's house in Rinde, he finds the man under Yennefer's control. Yennefer helps him save Jaskier from his affliction — with her own endgame in mind — and romance winds up blossoming between the two.
That continues into episode 6, "Rare Species," but Yennefer eventually decides to part ways with him. They have disagreements about her desire for motherhood and Geralt invoking the Law of Surprise, and Geralt later claims her feelings for him are ingenuine. Both of them collide with the Battle of Sodden Hill, but Geralt runs into Ciri while Yennefer finds herself in the middle of the fighting.
The Witcher Season 1 ends with Yennefer's fate ambiguous, but the season 2 trailer shows her captured by Nilfgaard's army. With Geralt headed to Kaer Morhen, it's safe to assume they'll spend part of the season separated.
Will Geralt and Yennefer reunite in 'The Witcher' Season 2? Lauren S. Hissrich has good news
Given that Geralt and Yennefer ended The Witcher's first season in very different places, it seemed dubious they'd reunite in season 2. However, Hissrich spoke about the upcoming episodes during a panel at the Television Critics Association's press tour this week, and her words suggest they could find their way back to one another.
For one, Hissrich reflected on the importance of hearing what fans want, something she regards as part of her role. According to Decider, the showrunner understands that the relationships between The Witcher's main characters are central to the show — and she plans to deliver more on that front in season 2.
"People really want to see more of Ciri and Geralt together, Geralt and Yennefer together," she said.
She also confirmed that Yennefer will meet Ciri this season, which implies she'll also come face to face with Geralt again. In Andrzej Sapkowski's books, the trio becomes a family unit. It's likely that development will begin in The Witcher Season 2.
When does 'The Witcher' Season 2 come out on Netflix?
The news that Geralt and Yennefer's found family will be established in The Witcher Season 2 offers even more excitement for fans of Sapkowski's novels. How their dynamic will be adapted from page to screen remains to be seen, but it's likely to take a similar shape to the source material.
As for when fans can expect The Witcher Season 2, the new episodes come out on Netflix this December. During the streamer's WitcherCon event, it announced a Dec. 17 release date for the next season. Whether it gets renewed for a third depends largely on how successful its second outing is.