'The Witcher' Season 2: Deleted Scene Between Vilgefortz and Stregobor Further Hints That Yennefer Is Special
Stregobor tells Vilgefortz Yennefer's elven blood could pose a threat in a deleted 'The Witcher' scene. Another scene has Stregobor comparing Yennefer to Falka's turbulent history and lineage.
A deleted scene from The Witcher Season 2 revealed the backstory of a central character and hinted something more about Yennefer. Yennefer's story has been complex throughout both seasons, from her deformity, her training, and losing her chaos magic. After the first season's events, Stregobor is led to believe there is something about the female mage that is unnatural.
[Spoiler alert: This article contains spoilers for The Witcher Season 2.]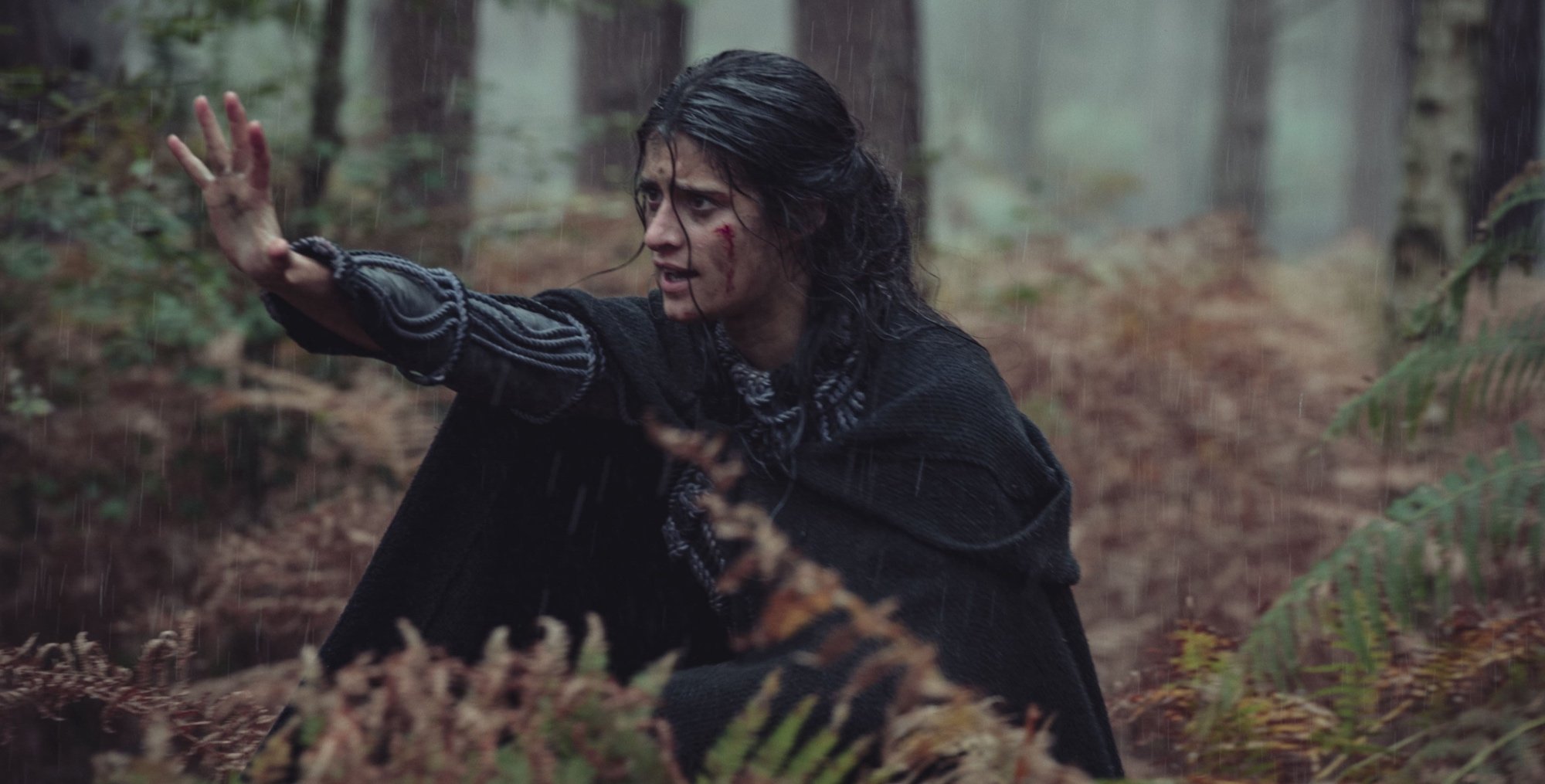 What happened to Yennefer in 'The Witcher' Season 1 and Season 2?
Fans are introduced to Yennefer in her timeline in The Witcher Episode 2. She was born with a hunchback and deformity. When she conjured a portal, it captured the attention of Tissaia. Tissaia buys Yennefer to attend Aretuza to become a mage.
During her training, she displays unique magic despite failing most of the simple tests. She later revealed to Istredd that she is a quarter elf. In the process of becoming beautiful, she becomes infertile and searches for remedies. By the end of the season, she uses fire magic to beat Nilfgaard at the Battle of Sodden Hill.
Instead of the fire magic killing her, she survives and loses her chaos magic. In a deleted scene in The Witcher Season 2, it is revealed that Vilgefortz was a bastard child and raised by mages. That is not all, as Stregobor claims there is something unnatural with Yennefer.
Stregobor wants to know who or what Yennefer really is in 'The Witcher' Season 2
The second season focuses heavily on the elves and their battle with humanity and mages. Stregobor has been an antagonist since the first season who dislikes elves or anyone who does not follow the right paths to using magic. In the deleted scene, Stregobor uses Vilgefortz's backstory to tie in Yennefer.
Stregobor believes people like Vilgefortz and Yennefer are not considered equal. But the mage hints that there is something more to Yennefer. He explains the use of forbidden fire magic should have destroyed her. But she came out unharmed. He is likely unaware that the penalty was the loss of her chaos magic.
But Stregobor explains it is tied to her elven blood, which the Brotherhood learned about from Istredd. Vilgefortz does not believe that Yennefer's elven blood is a threat, but Stregobor also blames her rage. Could there be something unnatural about Yennefer?
Does Yennefer have any connection to Falka?
In The Witcher Season 2, Stregobor teaches a group of male mages about Falka. He explains Falka was a power-hungry woman who vowed to kill all kings after Vridank rejected her elven mother. The Gamer explains, "The quarter-elf Falka was the eldest daughter of King Vridank and his first wife, Beatrix of Kovir. Falka was a member of the Redania Dynasty – an ancient royal bloodline – and obtained the title Princess of Redania."
When Stregobor said Falka slaughtered innocents and incited a rebellion, Istredd interrupts to defend Falka's history. Stregobor angrily claims Falka was a quarter elven, just like Yennefer. But denies they are of the same bloodline and claims history repeats itself.