'The Witcher' Season 2: Freya Allan Unveils the Real Reason for Ciri's New Eyebrows
Ciri's new grown-up appearance and eyebrow color had fans believing 'The Witcher' Season 2 was a time jump. Freya Allan reveals it was her decision to change her character's look.
When fans were first introduced to Ciri, played by Freya Allan, she has bleached white as snow eyebrows in The Witcher. Allen was also younger when she filmed the first season. When Netflix released the first look at Allan as Ciri in The Witcher Season 2, fans believed the new installment took place after a time jump.
The main reasoning is because of Ciri's more grown-up appearance and her well-groomed brown eyebrows. Allan finally explains why her character's look drastically changed because of her eyebrow color.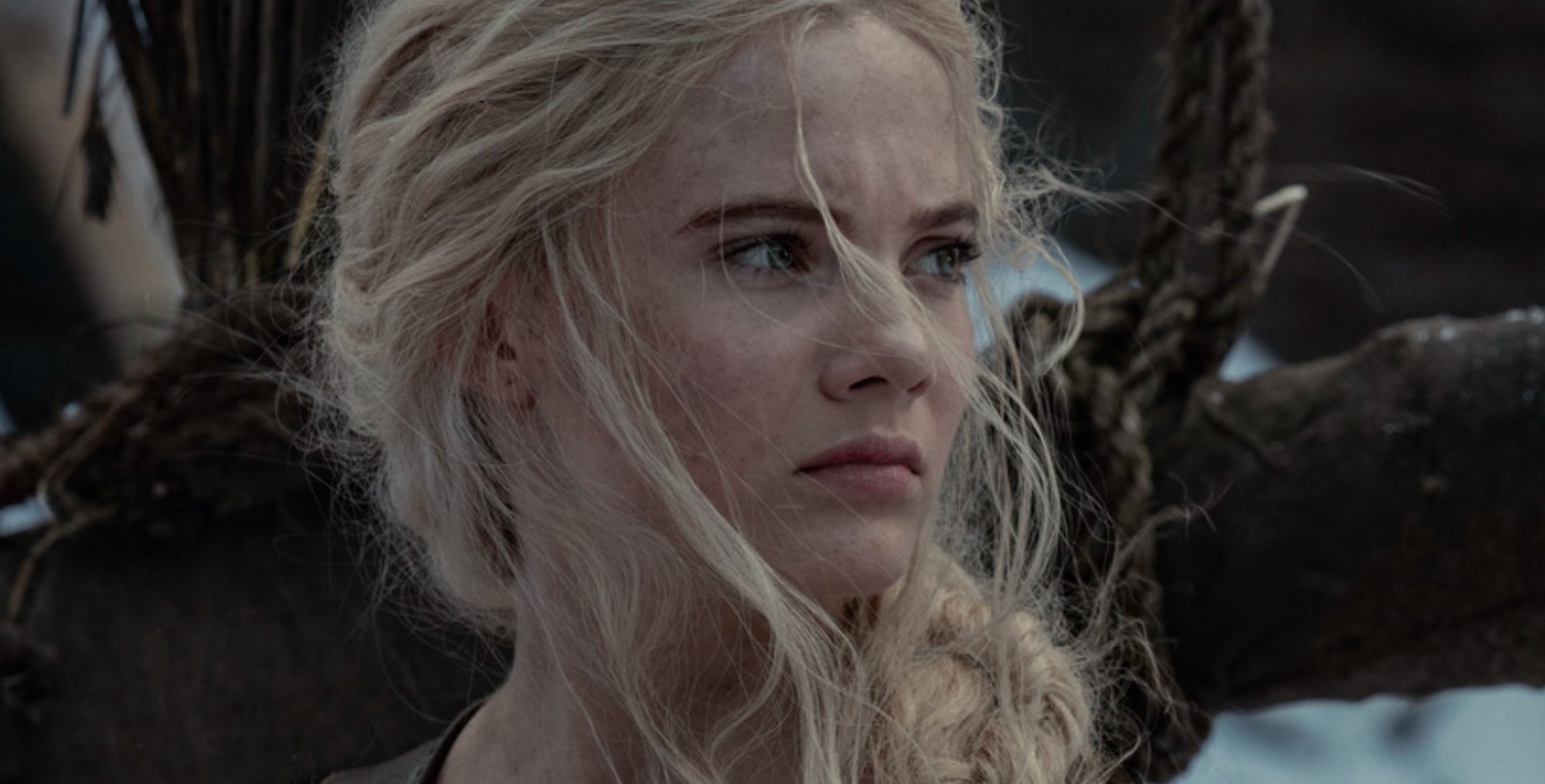 Ciri transforms into a grown woman in 'The Witcher' Season 2
It's been a few years since the premiere of the first season of the Netflix series. During filming and press, Allan had roughly just turned 17. Due to the effects of the coronavirus (COVID-19) restrictions and filming the new season, Allan is now 20-years-old. This is one of the major reasons why Ciri looks so different compared to the original young Lion Cub of Cintra.
After releasing The Witcher Season 2's teasers and trailers, an older-looking Ciri had fans questioning the show's timeline. But the story takes place right after the Battle of Sodden Hill. The question is, why didn't Netflix or the producers keep Ciri's blonde eyebrows for continuity?
Freya Allan put her foot down to change Ciri's eyebrow color in 'The Witcher' Seaon 2
Allan spoke with Collider to explain the small detail about Ciri that caused an uproar. Allan's reasoning is justified for anyone who has ever experienced hair bleaching. After The Witcher gained immense success, Allan put her foot down and expressed she would not have any eyebrow hair left if she kept bleaching them every day.
She explained, "They won't be there anymore." On top of the constant upkeep, Allan had to walk around in public with white and almost unnoticeable eyebrows.
"I genuinely had people stop me when I had the bleached eyebrows being like, 'Where are you from,' and they were so curious because I literally looked like a little alien wondering around," said Allan. The Witcher actor even compares people gazing at her like she was from Mars.
In the end, Ciri's new eyebrows were a logical choice made by Allan. For The Witcher Season 2, Allan kept her natural eyebrows for her on-screen character.
Freya Allan also gets a new character shift as a witcher-in-training
Ciri's new eyebrows are not the only thing noticeably different in the new season. Ciri puts aside her title as a princess for the new Netflix installment to become stronger, more resilient, and maybe become a witcher. Allan explained to Entertainment Weekly she was up for the challenge in The Witcher Season 2.
While Ciri never actually fights a monster or battles enemies, she goes through gruesome training like other witchers. Unlike the first season, Allan had to learn fight choreography and handle swords and weapons.
"The first day was just strange choreography with a dagger," said Allan. "I remember loving that, but it's a whole different thing when you've got a sword because it's longer."
Allan was determined to commit to a new version of Ciri fans had not seen before. "I remember the minute I was put in touch with the stunt department, I knew I really wanted to nail it," said The Witcher actor. Ciri in The Witcher Season 2 is no longer the scared Lion Cub of Cintra.