'The Witcher' Season 2: Joey Batey Had a Surprising and 'Nightmare' Encounter on Set With a Furry Rodent
Fans would have never expected the comical yet nightmarish problem Joey Batey had filming a scene in 'The Witcher' Season 2. He explains one of his mouse friends got tangled in his chest hair.
Fans have fallen in love with actor Joey Batey in the leading role as Jaskier in both The Witcher and The Witcher Season 2. The lovable singing bard's story takes a turn in season 2 to be more thrilling but still maintained his comedic charm. During one small scene in The Witcher Season 2, Batey revealed it was not an easy task to film with his furry co-stars that led to a harrowing scenario.
[Spoiler alert: This article contains spoilers for The Witcher Season 2.]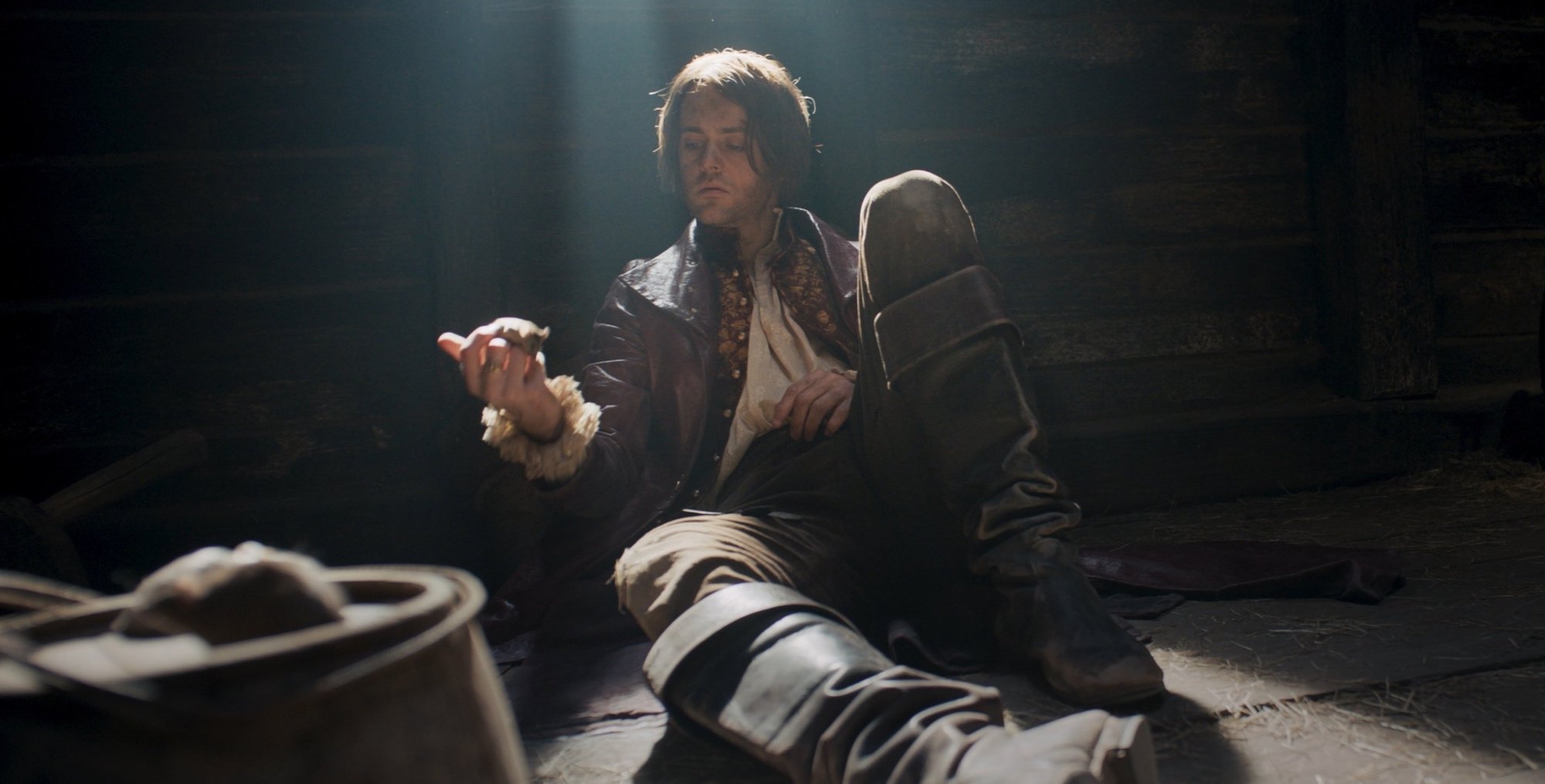 Joey Batey had to film as scene while taken prisoner in 'The Witcher' Season 2
In season 2, Jaskier finds Yennefer bound by Redanian soldiers and in trouble. Nearby soldiers think he is a peeping Tom and arrest him. By episode six of The Witcher Season 2, fans meet Jaskier again as he sits in a prison cell guarded by a soldier. In true bard fashion, Jaskier is singing a new song to pass the time. He also happens to become friends with two mice who also live in the cell.
Jaskier's singing is not ideal for everyone and the soldier gets fed up and leaves to the restroom. Geralt takes the opportunity to subdue the guard and save Jaskier. It is the first time they have seen each other since parting ways in The Witcher. In an interview, Batey reveals the mishap while filming the cell scene with his two mice companions.
A mouse got too cozy in Joey Batey's chest hair
Filming with animals, no matter how cute is not always easy. In an interview with Digital Spy, Batey recounts the "nightmare" encounter he had on set filming for episode six in The Witcher Season 2. While sitting in the cell, Jaskier is talking to some mice as if they were his friends.
Batey reveals one of the furry rodents climbed onto his chest. "At one point, there was a mouse stuck in my chest hair. Everyone had to freeze, and they were like, 'Joey, there's a mouse in your chest hair,'" said Batey. Instead of panicking, the actor showed off his calm and comical demeanor.
Batey chastised the small rodent he named Gordon and urged him to get out of his chest hair. "I named them all, obviously," said Batey. It seems that Batey has more of Jaskier's personality traits than fans realized.
Will Joey Batey return for 'The Witcher' Season 3?
The Witcher Season 3 was already confirmed by Netflix and the showrunner before the premiere of the second season. As of yet, Batey is still confirmed to be returning as Jaskier for the new season. According to Newsweek, Batey has full confidence in Lauren Schmidt Hissrich, "She's a wonderful, wonderful leader, and captain of this ship. So yeah, without hesitation I would follow her to the ends of the Earth."
By the end of season 2, Jaskier's story gets more complicated and could lead to turmoil. It was revealed he is the Sandpiper, a man who helps elves escape from persecution. But his missions are backed by a secret benefactor who is actually Dijkstra. Seeing as Dijkstra is also after Ciri, Jaskier will land in hot water.