'The Witcher' Season 3 Is Officially in Production – Here's Everything We Know
The time has finally come as The Witcher Season 3 has announced it has officially begun filming. The Netflix series will continue where season two left off with Ciri, Geralt, Yennefer, and Jaskier's adventure storyline. Fans have been eagerly waiting for news of the new season, and with filming currently underway, Netflix has also revealed the season's official synopsis.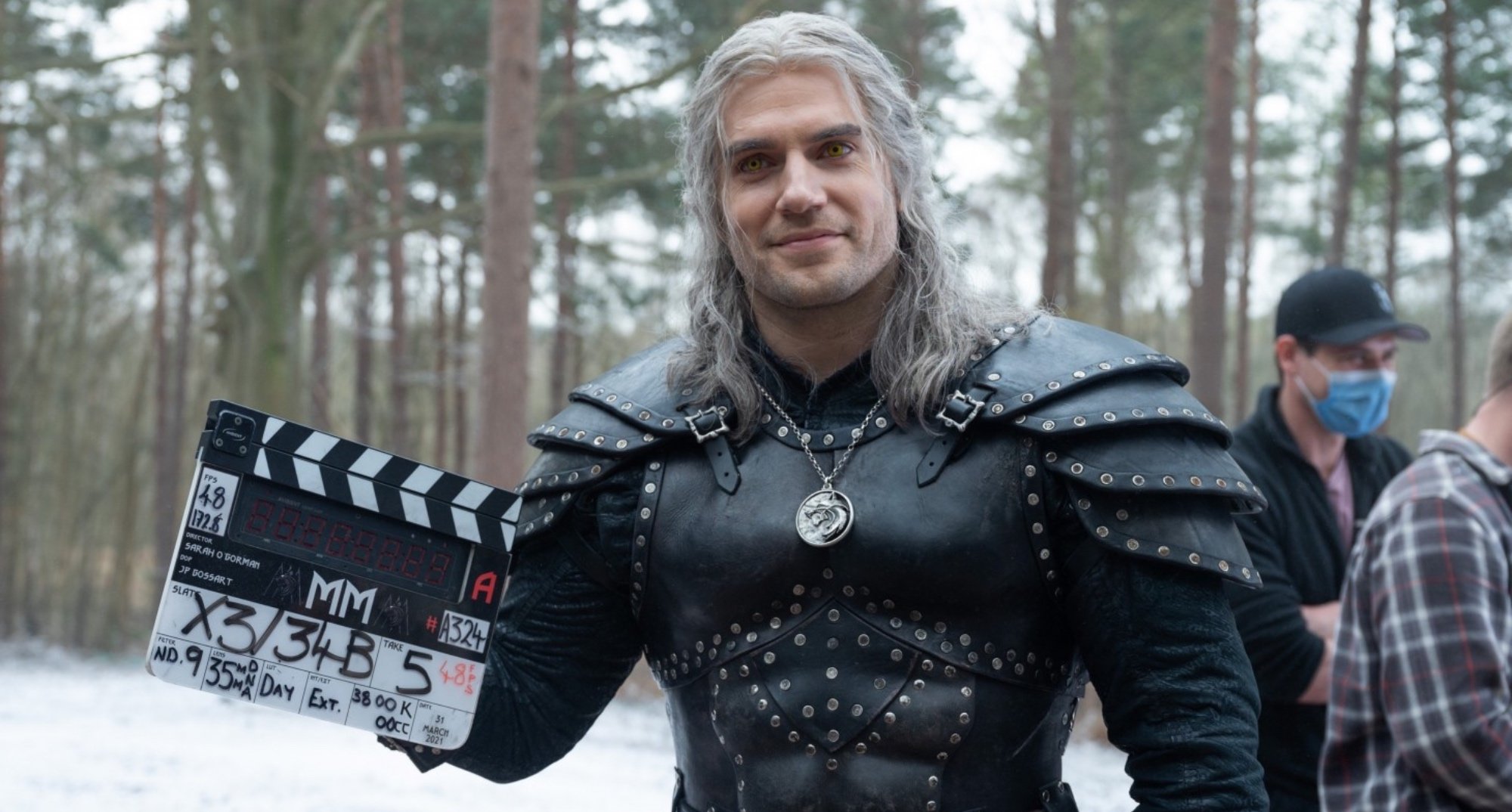 'The Witcher' Season 2 left the door open for new adventures in season three
A lot occurred in the second season that had fans' jaws on the floor. Not only did it reveal Ciri's lineage and grand purpose in the overall storyline, but fans also finally met Emperor Emhyr. This opened the floodgates to an even bigger adventure for The Witcher Season 3. The second season served as a tell-all between meeting the witchers, their story, Geralt's backstory, and learning more about what could be in store for the main characters.
At the end of the season, one grand question remained that Geralt, Ciri, and Yennefer had to uncover for themselves. How did Nilfgaard know about Ciri's potential and powers before anyone else? Also, what do Ciri's powers mean for the future and the Wild Hunt?
With so many questions to be answered, fans were eager to know when The Witcher Season 3 would start production. So far, fans have only gotten snippets of information from returning main cast, possible filming locations, and which book the season will adapt.
'The Witcher' Season 3 is underway and the main characters fall into political turmoil
RELATED: 'The Witcher' Season 2: Deleted Scene Between Vilgefortz and Stregobor Further Hints That Yennefer Is Special
On April 4th, the official Twitter account for The Witcher has announced that the new season has officially started filming. They posted a photo of actors Anya Chalotra, Henry Cavill, and Freya Allen in costume sitting in directors' chairs in a snowy location.
They tweeted, "Our family is back together again. #TheWitcher Season 3 is officially in production!" A follow-up' tweet revealed what fans could expect from the storyline for The Witcher Season 3.
"As monarchs, mages, and beasts of the Continent compete to capture her, Geralt takes Ciri of Cintra into hiding, determined to protect his newly-reunited family against those who threaten to destroy it. Entrusted with Ciri's magical training, Yennefer leads them to the protected fortress of Aretuza, where she hopes to discover more about the girl's untapped powers; instead, they discover they've landed in a battlefield of political corruption, dark magic, and treachery. They must fight back, put everything on the line – or risk losing each other forever."
During The Witcher Season 2 finale, there was a shift at Aretuza while Yennefer was away. The council had decided that Ciri could be an enemy and anyone close to her. Tissaia shows a darker side of her when she is the one to tell the council to eliminate anyone close to Ciri, knowing full well Yennefer's involvement.
When will season three premiere?
RELATED: 'The Witcher' Season 2: Hinted Jaskier Might Turn Against Geralt Because of His Secret Benefactor
With news that the new season is in production, an idea of when it will premiere can be speculated. According to Redania Intelligence, season three is rumored to wrap up filming in September 2022. The scheduled date must be taken with a grain of salt as many variables can change over time.
The synopsis and photo posted on Twitter confirm that Cavill, Chalotra, and Allen will return to their respected roles. But fans are yet to see a small teaser of their favorite bard, Jaskier, played by Joey Batey. According to casting rumors, The Witcher Season 3 will likely introduce new characters like Milva from the books. There are also claims that a character named The Professor will also be included.
The Witcher Season 3 has many different character storylines to continue, like Philippa Eilhart and her relationship with Sigismund Dijkstra. Fans also want to see what is next for Jaskier after reuniting with Geralt and Yennefer and finally meeting Ciri. Fans have to wait a bit longer for fuller details.
RELATED: 'The Witcher' Showrunner Leaves the Fate of the Series up to Andrzej Sapkowski: 'I Just Don't Feel the Need for Us to Keep Creating Stories'