'The Witch's Diner' and 4 K-Dramas With Short Seasons
Korean dramas have a unique trait compared to American series. It is usual for K-dramas to only last for one season for a total of 16 episodes. This allows for a jam-packed and drama-filled series that ticks off everything fans want. Short seasons allow Korean actors to take part in more than one series a year. Some K-dramas break this trope and have even fewer episodes. Viki recently released The Witch's Diner with only eight episodes and is one of the highest-rated dramas for the streaming platform. There are more K-dramas that follow this trend and ranked high amongst viewers.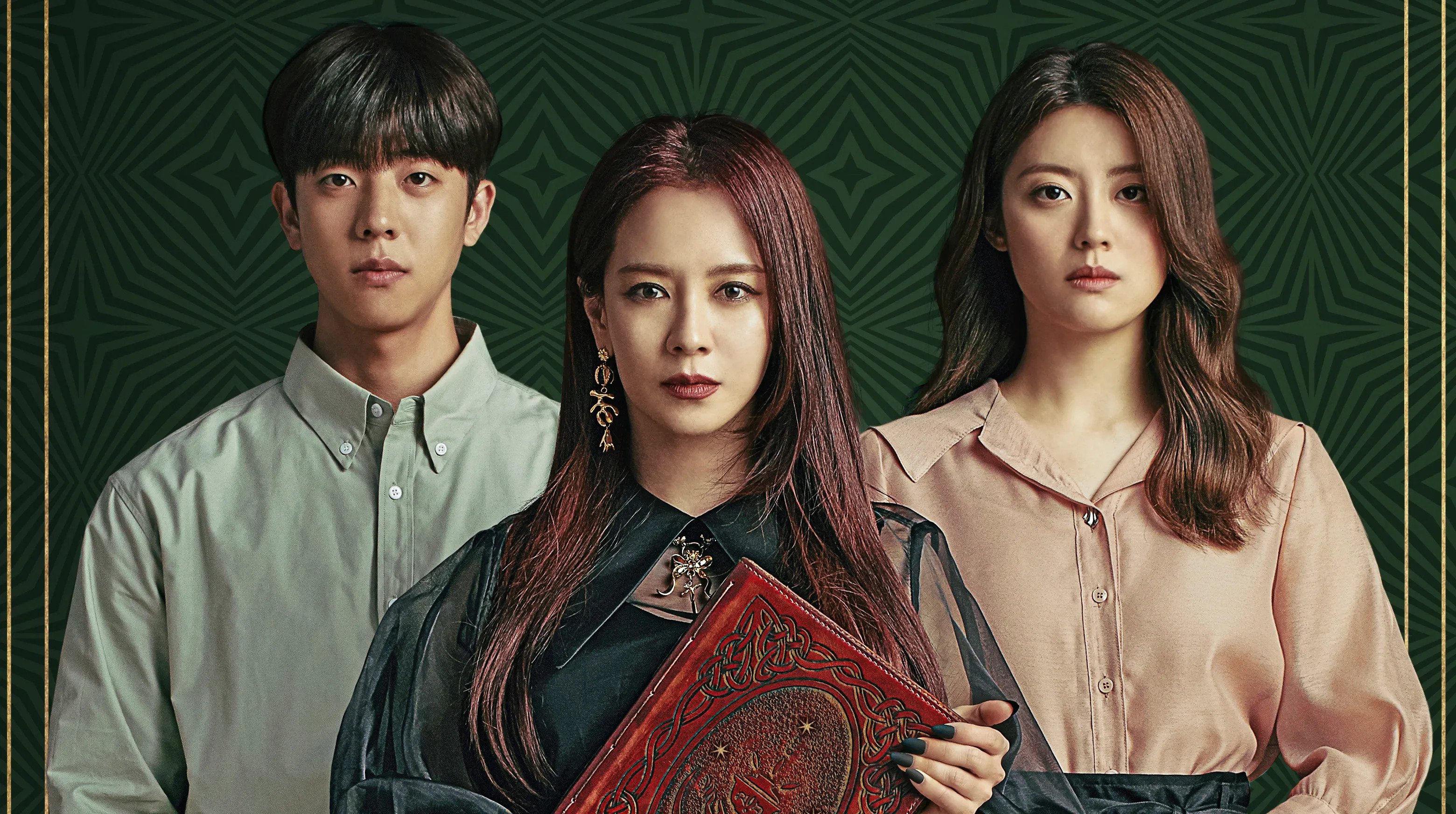 'The Witch's Diner' fulfills customers desires
Actor Nam Ji-Hyun plays the title character Jung Jin in Viki's The Witch's Diner. Jung Jin had everything until her boyfriend leaves her and she gets fired from her job. Hoping to turn things around, Jung Jin and her mother decided to open a restaurant. The restaurant fails, and they go bankrupt. One day a beautiful woman named Jo Hee-Ra (Song Ji-Hyo) appears.
Hee-Ra offers to take over Jung Jin's restaurant to open her own business. Jung Jin learns Hee-Ra is a witch and wants to sell food that grants customers' wishes in exchange for something she truly desires. The 8-episode K-drama was a hit. Fans applauded its dark fantasy story tied with its CGI elements. CGI supervisor for the K-drama, Lee Yong Seop, explains in an interview, "We used CGI to show that her magic concealed her true witch's self under her beautiful face. We focused on the color violet in order to create both an elegant and spine-chilling look."
'D.P.' shows undesirable reality of an army soldier bringing back deserters
RELATED: 'D.P.' Review: Netflix K-drama Sheds Light on Mistreatment in the Military
The Netflix K-drama D.P. is gaining attention for its gritty and realistic story about South Korea's mandatory military service. Ahn Joon-Ho (Jung Hae-In) just started his mandatory service and experiences firsthand the physical mistreatment that plagues the military. Not soon after, he is recruited to join the "Deserter Pursuit" team to bring back rogue soldiers.
As part of the D.P. team, Joon-Ho gets to return to the luxuries of civilian life while getting inside the head of deserters to figure out their next move. The K-drama depicts the brutal reality that enlistees face as they are mentally, physically, and verbally assaulted by their superiors, often leading to desertion. Joon-Ho faces a moral battle, fully aware of the chilling mistreatment deserters face in a 6-episode drama.
'Sweet Home' K-drama is a monstrous apocalyptic horror series
RELATED: 'The Great Shaman Ga Doo Shim': A Short and Sweet Fantasy K-Drama Worth Watching
Based on a popular webtoon, Netflix debuted Sweet Home in December of 2020. The apocalyptic horror K-drama received praise for its dark and innovative storyline and characters. The drama starred Nevertheless actor, Song Kang as Cha Hyun-Soo. One morning, the residential building tenants find themselves locked in as the world outside descends into chaos.
Overnight, the population has turned into grotesque monsters caused by their desires. The tenants have to stay safe from the outside monsters and be wary that any one of them can turn. Hyun-Soo is the focal character as he inhabits all of a monster's super abilities but fights to keep his humanity. According to Forbes, director Lee Eung-Bok had to make some changes to the storyline as the webtoon was still not finished at the time.
'7 First Kisses' tells a whirlwind romance in 8-episode K-drama
RELATED: 'My Roommate Is a Gumiho' K-Drama Keeps Fans Invested with its Fantasy-Romance Storyline
Not all romance stories need a full-length season. The 2016 K-drama 7 First Kisses will have fans blushing at the constant romance. Min Soo-Jin (Lee Cho-Hee)is a Duty-Free store employee who has never dated or had her first kiss. One day Soo-Jin meets the dating goddess who grants her a wish. She will meet seven gorgeous and irresistible men who she gets to pick as her first kiss.
The K-drama is popular as some of Korea's well-known actors and K-Pop idols play the male characters. Many of the actors play themselves in the drama. Lee Joon-Gi is a religious tech billionaire, Park Hae-Jin is a romantic yet stern boss, and Kai plays a young male friend. Ok Taec-Yeon plays a chaebol heir with Lee Jong-Suk as a K-Pop idol and Lee Min-Ho as a travel writer. Ji Chang-Wook plays a handsome secret agent.
'The Killer's Shopping List' entangles grocery store employees in a murder
RELATED: 6 K-Dramas Starring 3rd Generation K-Pop Idols
Murder mysteries are a guilty pleasure among K-drama fans. Over the years, there have been many successful ones and some based on real-life crime cases. The Killer's Shopping List aired in April of 2022 and is comprised of only eight episodes. The K-drama focuses on Ahn Dae-sung (Lee Kwang-soo) whose family owns the neighborhood grocery store since he was a child.
He dreams of becoming a police officer but has failed the exam nine times. When a local neighbor and a customer of their supermarket shows up dead, Dae-sung puts the case together. With the help of his officer girlfriend, he soon realizes the culprit bought the murder supplies from their store. To make matters worse, he suspects the people closest to him.
The Killer's Shopping List is available on Viki.
RELATED: 'Tale of the Nine-Tailed': What Happened to Lee Rang and How Will He Return for Season 2?