'The Wizard of Oz': Did 1 of the Munchkins Hang Themselves on the Set?
For generations, The Wizard of Oz has been a beloved classic. The 1939 movie — which stars Judy Garland as a Kansas girl who gets literally swept up on an adventure to the magical land of Oz — was a sensation upon its initial release. Over the years and especially the rise of home video, it became one of cinema's greatest landmarks. But its production is mired with dark rumors, including one about a potential suicide on set.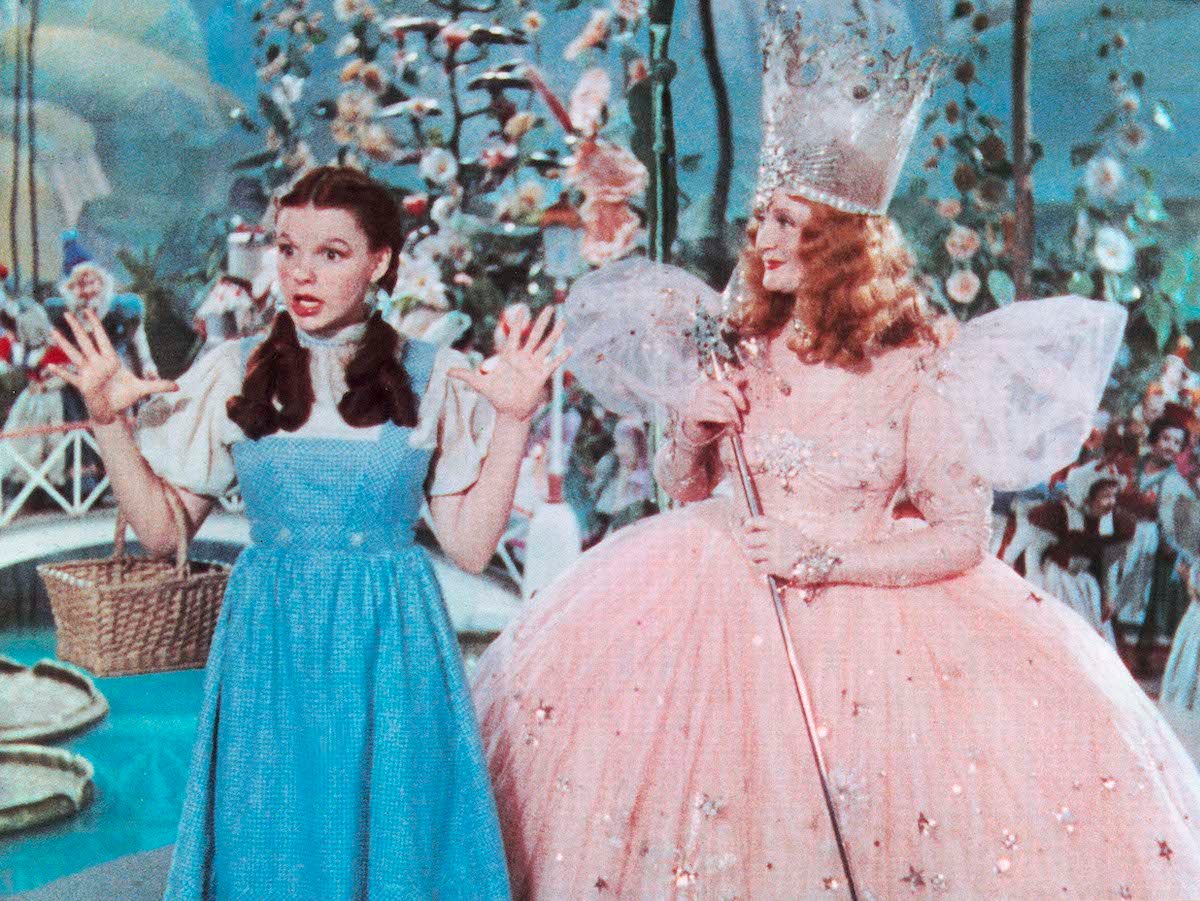 'The Wizard of Oz' is famous for its problematic production
While the family-friendly musical fantasy plays well for all ages, The Wizard of Oz wasn't as pristine in real life as it appears on screen. Ironically, as the movie's reputation as a classic movie has increased, stories about the film's production — and the appalling treatment of cast and crew, including Garland — have complicated its legacy.
Even the movie's iconic makeup designs — which helped create indelible characters like the Tin Man and the Wicked Witch of the West — have wreaked havoc on the film's stars. Perhaps more than most movies, The Wizard of Oz was sadly home to many regrettable moviemaking decisions that would never be allowed to happen today.
But the film is plagued by 1 particularly egregious rumor 
However, one particular urban legend about the film has persisted without a consensus for decades. As the story goes, viewers spotted what appears to be a small person hanging in the background of one scene. And somewhere along the way, claims circulated that an actor portraying one of the film's Munchkins had hanged themselves during production. But is there any truth to this long-standing — and especially dark — rumor?
According to Snopes, The Wizard of Oz — for all its problematic production issues — did not see any deaths occur on the film's set, on or off screen. Rather, The Wizard of Oz borrowed several large birds to help simulate an outdoor environment on the set. And what appeared to be a small hanging person was actually a bird spreading its wings. Over time, quotes were reportedly misconstrued, and an urban legend was born.
The actors who played the Munchkins found camaraderie 
Although many consider The Wizard of Oz a cursed movie, the actors who played the Munchkins reportedly found a sense of community among their ranks. After all, many actors of such small stature aren't often on a set together. And the relationships formed on the 1939 movie ultimately led to some good.
According to The New Yorker, actor/activist Billy Barty credited The Wizard of Oz for the creation of an advocacy group. Today known as the Little People of America, the group now has more than 6,000 members. Thankfully, the Munchkin-related rumor isn't true, leaving a silver lining instead of a sad true story.