'The Wolf of Wall Street': Why Margot Robbie Trusted Martin Scorsese While Filming Her Nude Scenes
Many actors struggle with showing their intimate body parts on-screen. For Margot Robbie, her first time being naked on-camera took place in 2013's The Wolf of Wall Street. Robbie played the role of Naomi Lapaglia in the film alongside Leonardo DiCaprio as stockbroker Jordan Belfort. Martin Scorsese also directed the movie.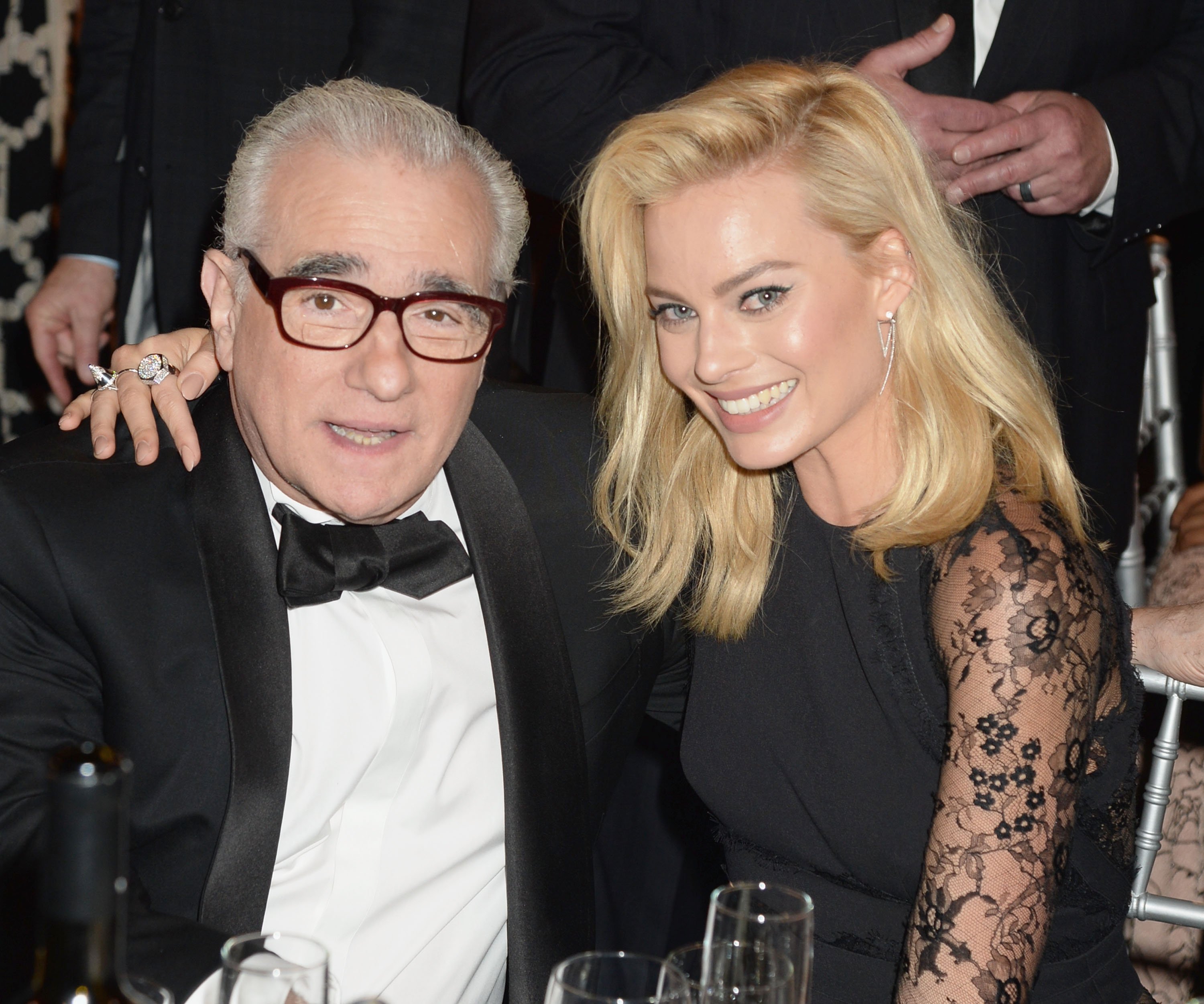 Margot Robbie said she thought the nude scenes in 'The Wolf of Wall Street' were necessary for the story
The Wolf of Wall Street premiered in theaters on December 25, 2013. The movie captured the life of Belfort, who began his career as a stockbroker in the 1980s. As DiCaprio's Belfort flourishes in the industry, schemes, sex, and partying soon halt his career. After the real Belfort went to prison for fraud in 1999, he released a book that inspired the movie. 
RELATED: Margot Robbie 'Flat Out Lied' To Her Family About Her Nude Scenes in 'The Wolf of Wall Street'
Robbie booked the role of Belfort's second wife, Naomi. During an interview with IndieWire, Robbie said she noticed Naomi used sex to manipulate her husband. So, it made sense to her that her character would be nude throughout the movie. 
"When the nudity is warranted, I totally agree with it and don't think there's anything shameful in that. If it's justified and the character would do it, then it should be there," Robbie told the outlet. "In this case, [sex is] Naomi's power over Jordan, and that's her only way of getting what she wants. That's her form of currency in a world of millionaires when she comes from nothing. The only way of creating a better life for herself and getting what she wants is the fact that she's aware of this sexual power she has over men, and especially over Jordan." 
Margot Robbie trusted Martin Scorsese with her nude scenes in 'The Wolf of Wall Street' because he 'doesn't exploit nudity'
In addition to the nude scenes being necessary to the script, Robbie said working with Scorsese put her at ease. The two developed a strong relationship during filming, and Scorsese instantly noticed Robbie's talent.
RELATED: Margot Robbie Revealed the Secret To Her 'The Wolf of Wall Street' Accent
Although her nude scenes took place in front of Scorsese and several other crew members, Robbie said she knew he would tastefully direct the scenes. Her confidence was due to Scorsese's history with his past movies like Goodfellas and Casino. 
"If there's ever a time to do nudity, it's in the hands of Martin Scorsese, who is going to do it tastefully, who doesn't exploit nudity. You watch his films, there's a lot of violence—which he does so well—but he doesn't use nudity as a tool for shock value. It's not like he's going to keep nudity in his back pocket and say, "Here I wanna do something exciting to pick the pace back up." It's not like that."
Margot Robbie said the crew on 'The Wolf of Wall Street' supported her through her nude scenes
RELATED: Martin Scorsese Shared the Exact Moment He Knew Margot Robbie Would Be in 'The Wolf of Wall Street'
Robbie also found support from her cast and crew members involved in The Wolf of Wall Street. She said that although she worried about what her family would think of her nude scenes, the movie had several other NSFW moments. The actor admitted that knowing DiCaprio and other actors would be naked in the film made her feel better about her decision. 
"I felt totally comforted by the fact that it would be done well and done tastefully," Robbie shared. "I'm not really scared of doing it on the day because I know crews are professional and all that kind of stuff; it's more like having it physically recorded forever. And all that ended up, it was so worth it. It was done so well, and everyone gets naked in the movie, and it was like nothing."