The Worst 'American Horror Story' Season Based on Its Rotten Tomatoes Score
Through nine seasons on 'American Horror Story,' there have been highs and lows. But which season is the worst-rated on Rotten Tomatoes?
American Horror Story fans are pretty passionate about which seasons they like. Everyone has a favorite and has definitely ranked them at some point. You can never go wrong with the original season that started it all, but then there's Asylum, Coven, and more. After nine seasons, there's probably a season for every person's taste. But which is the worst-rated by critics? It might not be that obvious. 
The 'American Horror Story' season with the lowest score isn't what you might expect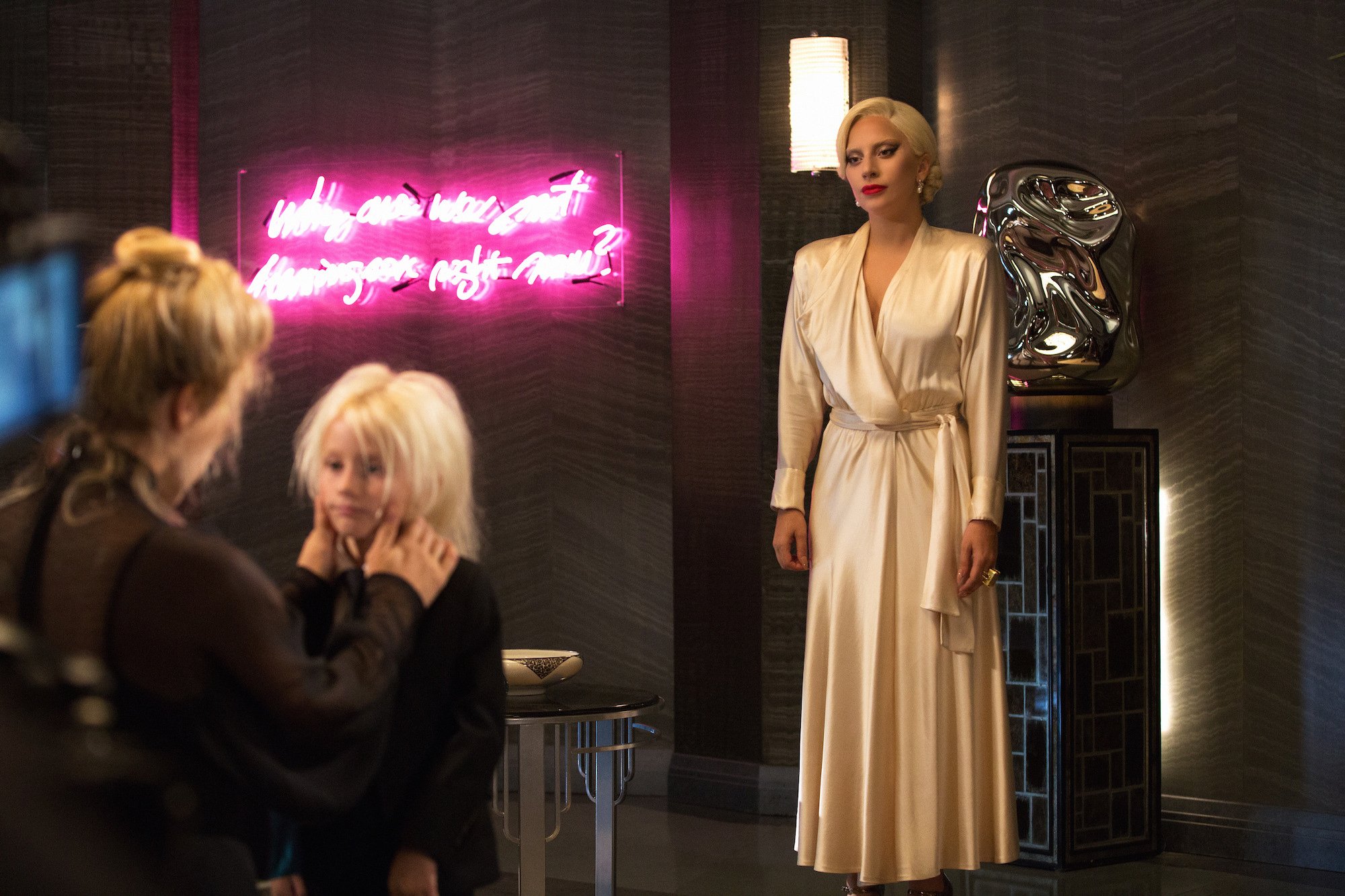 Again, there are nine seasons spanning from 2011 until last year. Season 10 was postponed due to COVID-19 filming restrictions, but there's so much content for fans to go back and re-watch. But when it comes to the season with the worst rating on Rotten Tomatoes, it's unfortunately Hotel. 
American Horror Story: Hotel premiered in 2015 and brought back a lot of AHS fan-favorites like Evan Peters, Sarah Paulson, Kathy Bates, and Angela Bassett. Not to mention Lady Gaga starred as The Countess. 
Its Rotten Tomatoes rating is 64 percent from critics' reviews, and 59 percent from audience reviews. The critical consensus on the site reads, "Favoring garish style over effective storytelling, the fifth American Horror Story strands a talented cast at Ryan Murphy's Hotel."
What is 'American Horror Story: Hotel' about?
American Horror Story: Hotel focuses on the Hotel Cortez, a fashionable place built in Los Angeles in the 1930s and looks like it could fit right in with a Great Gatsby-themed party. It has an old Hollywood chicness to it; the lobby and bar area is dripping with elegant decorations. 
As the season progresses, audiences learn that not only is the hotel full of spirits and evil beings, bit Gaga's The Countess is a vampire-like being. She's fairly immortal and feasts off of human blood. There are so many twists and turns, with scenes that take place in present-day and in the past. 
A major criticism is that a lot of effort was focused on style and glamor and not as much on plot. As is the case with a lot of American Horror Story seasons, the momentum starts to fade as the episodes roll in. Not to mention it is very gory. 
Ryan Murphy can kind of tell someone's personality based on which season they like the most
Regardless of receiving the lowest score from critics out of the nine seasons, it still has a place with fans. Plus it features Peters' most devious and evil role to date. Plus Paulson takes on a new character that's pretty different from what she took on before this season. 
For Ryan Murphy, who created this franchise, he can tell a lot about a person based on which season is their favorite. When talking to Collider before Hotel came out in 2015, he said that "true horror fans" gravitate toward Murder House in Season 1 because it's a "very psychological" season. The tropes are there and they live for that. 
Going into Asylum, those that like drama tend to like that one more. And Season 3, Coven, is probably the most hyped-up season to date. 
"Young people adored [Season 3] and we saw those numbers go up dramatically," Murphy said. "The fourth season [Freak Show], I think, was sort of the most arty season, so then you get those fans."
As for Hotel, Murphy shared that they were going for something closer to Season 1, since they're both "rooted in… honest, primal fears…"