'The Wrong Missy': Which Scenes in the Netflix Movie Were Partially Improvised?
The cast members Lauren Lapkus and Nick Swardson imbued a ton of humor into The Wrong Missy -- both via the script as well as improvised lines.
The comedy movie The Wrong Missy, which debuted on Netflix earlier this year, was produced by Adam Sandler's production team, Happy Madison Productions. The cast members Lauren Lapkus, David Spade, Rob Schneider, and Nick Swardson imbued a ton of humor into The Wrong Missy — both via the script as well as improvised lines, as one actor recently explained.
Which scenes in the 2020 Netflix movie are improvised? One cast member recently dished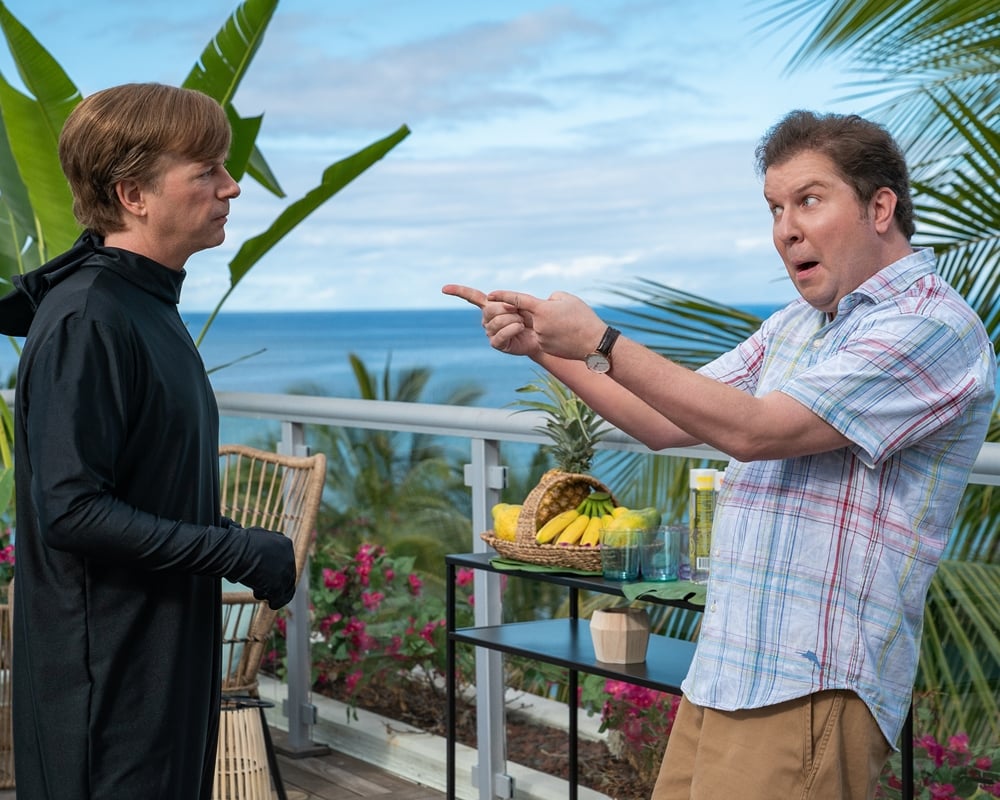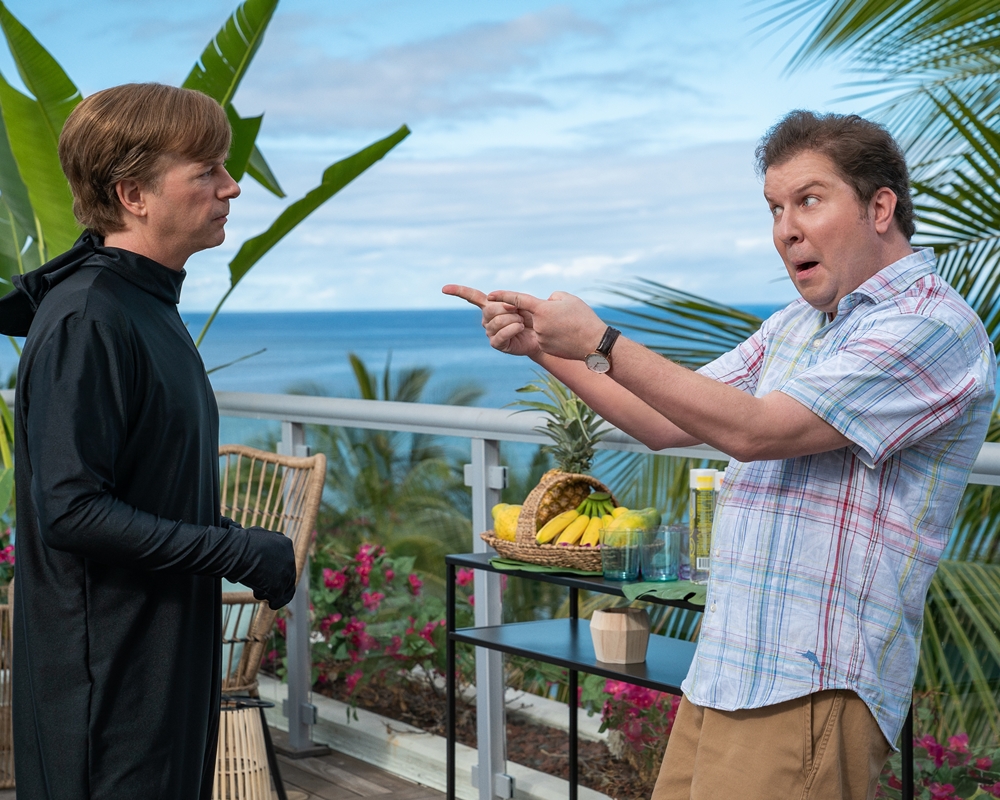 The website ComingSoon recently interviewed one of The Wrong Missy cast members, actor Nick Swardson. (Swardson played Nate, David Spade's character's coworker). He described one scene in particular that involved a lot of improv.
"Sandler wasn't there, he was a producer, but he wasn't there," which Swardson said was "tricky." But the actor, who is a veteran of Sandler movies like Just Go With It and Jack and Jill, explained:
At this point I know what Adam likes and wants, but I also know what I enjoy so I was kind of trying so many different options to kind of see what would stick, but I did some that were … so far out there. … It wasn't in the script to play it hammered and I was like, 'No, my character is … a loose cannon he should be drunk.'
The Wrong Missy co-star says he got some pushback from the people on the set of the movie, but he just went for it. And Swardson knew where his character was coming from.
"When I travel doing stand-up I stay in hotels or resorts and I see these people from corporate retreats, they get … annihilated," the actor told ComingSoon. "This is what guys do in this scenario."
Swardson admitted: "I made the choice to just play him like a complete train wreck." So, any scene in The Wrong Missy involving Nate, the actor behind that character was purposely improvising him as a "train wreck."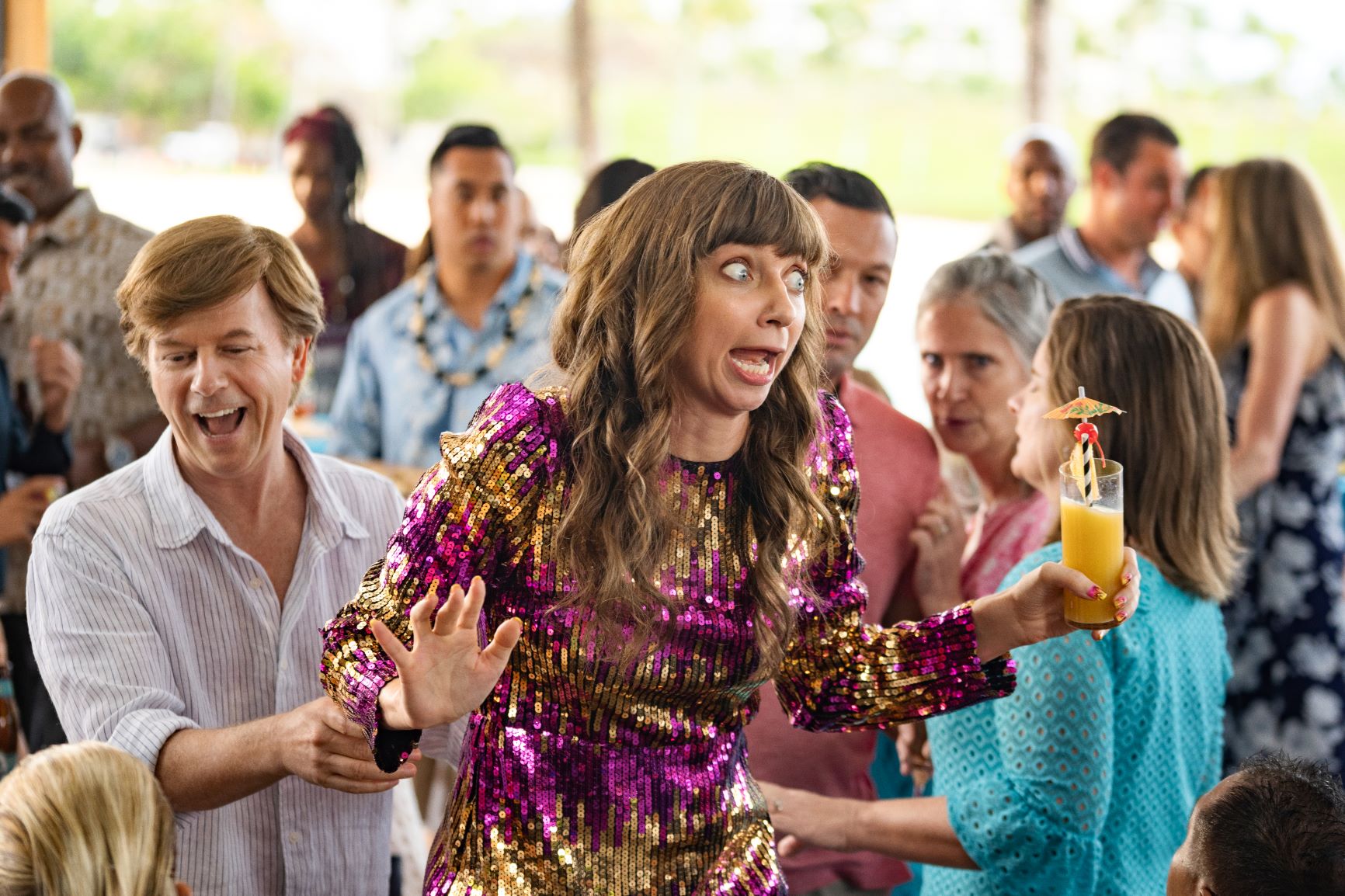 'The Wrong Missy' star Lauren Lapkus has a lot of experience in improv
The Los Angeles Daily News recently interviewed The Wrong Missy lead Lauren Lapkus, who also talked about her experience onset.
"We couldn't stop laughing," Lapkus told the publication. "It was absolutely so absurd that it was hard not to break a lot of time." The actress continued:
… it was so fun because this role is just so crazy. Missy truly can say anything, and she's just living on another planet, so it's very fun to play a character like that.
Lapkus also discussed her background in live comedy.
"I started doing improv in 2003," she explained. As a teen, she "started taking adult classes at Improv Olympics." Now, years into her comedy career, Lapkus often is a guest on the podcast Comedy Bang Bang. The Wrong Missy actress is also part of an improv troupe, Wild Horses, and has a podcast of her own titled With Special Guest Lauren Lapkus.
"I miss performing on stage," Lapkus told the Daily News, amid the COVID-19 lockdown. "I miss just all the freedoms that we took for granted."
But The Wrong Missy star put it best when she said: "It's a weird time."