'The X-Files': Why Xzibit Starred in 'I Want to Believe'
The X-Files is one of television's most beloved sci-fi shows. The influence of Mulder and Scully on pop culture and general interest in the weird is visible to this day. That being said, The X-Files: I Want to Believe was not the strongest installment in the franchise. In fact, some might argue that the film was one of the series' worse offerings.
Interestingly, Xzibit starred in the film — this was when he was first dipping his toe into acting waters, one year before his role besides Nicolas Cage in Werner Herzog's Bad Lieutenant: Port of Call New Orleans. Xzibit may seem like an odd choice for the film, but the star himself explains why he chose to audition for the role, and how he landed.
Xzibit was always a fan of 'The X-Files'
Xzibit's role in The X-Files: I Want to Believe may have felt out of place at first blush for some viewers — the rapper is better known for his music and time on Pimp My Ride than for his interest in sci-fi. But that could simply be because Xzibit doesn't often discuss his interest in the genre.
During an interview with The X-Files Fan Retrospective, the performer explained that he's always been a fan of the show. 
"I mean, it dates back to like when I was a child and I used to watch The Twilight Zone. I loved that format, and so when The X-Files came out, the TV series was my first introduction to the series," Xzibit explained.
"And then I became a big fan of their subjects, their topics, the writing. Chris Carter was a genius to put this together like that. And then when I got the call to actually be in the film, it was like a dream come true," he added.
"To be a part of alumni like this is amazing. The way it transitioned from a series, to film, and the cult following it has — it's amazing to be a part of such an amazing cast, amazing crew, amazing lineage, and work underneath Chris Carter, that's definitely a feather in my hat," Xzibit said of his involvement.
He dressed as an FBI agent for his audition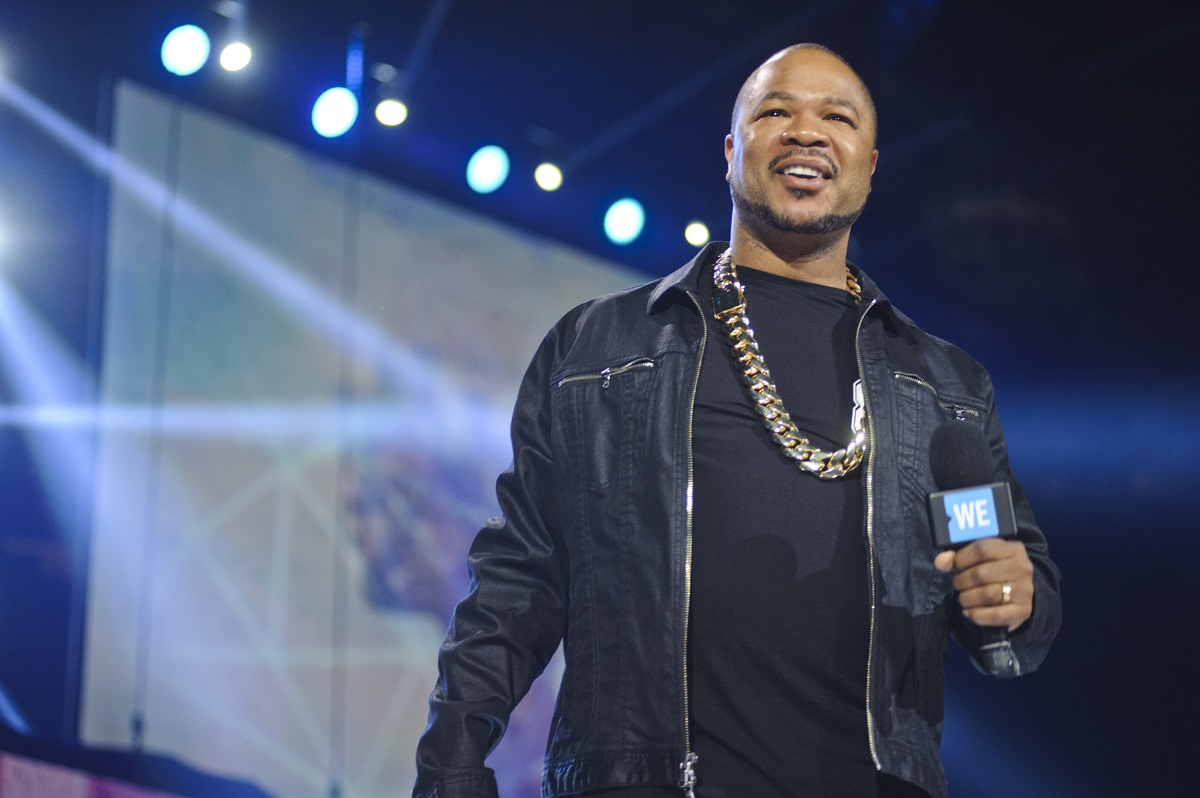 When Xzibit auditioned for his role as Agent Mosely Drummy in The X-Files: I Want to Believe, he had just started going for movie roles. As a result, Xzibit didn't feel entirely comfortable auditioning, and so he dressed up for the role to put himself in the mindset.
"When I got the call, I had just really started acting. I think I was like two movies in. And when I got the call I still wasn't really comfortable with the auditioning aspect of it, and I knew I was gonna be in front of Chris Carter," Xzibit explained.
"So I actually dressed like an agent. I had a trench coat on, I had a tie, I had the suit underneath. The only thing I was missing was a gun and a badge. So I walked into the audition, and Chris was like, 'Wow.' I got fully dressed. … I became Agent Drummy in front of him. He was like, 'Hell yeah, this is the guy!'"
Xzibit says David Duchovny is a funny guy
The X-Files fans will recall that Agent Fox Mulder is often cracking wise, whether the situation is appropriate or not. Xzibit says this isn't just Mulder — David Duchovny is just as funny in real life.
"Something that people might not know about David Duchovny is that he's really f****** funny. He's a really funny guy, his sense of humor — he has like this deadpan look on his face when he tells the jokes, and he doesn't laugh at his own jokes so it really lands funny."
RELATED: 'Breaking Bad': Vince Gilligan, Bryan Cranston, and Aaron Paul Worked on 'The X-Files'