'The Young and the Restless' Fans Can't Agree on Who is Best For Adam
The Young and the Restless features many buzzworthy characters that keep viewers talking, week after week. However, few characters are as controversial as Adam Newman, a man who is known as much for his occasionally-devious nature as for his romantic entanglements.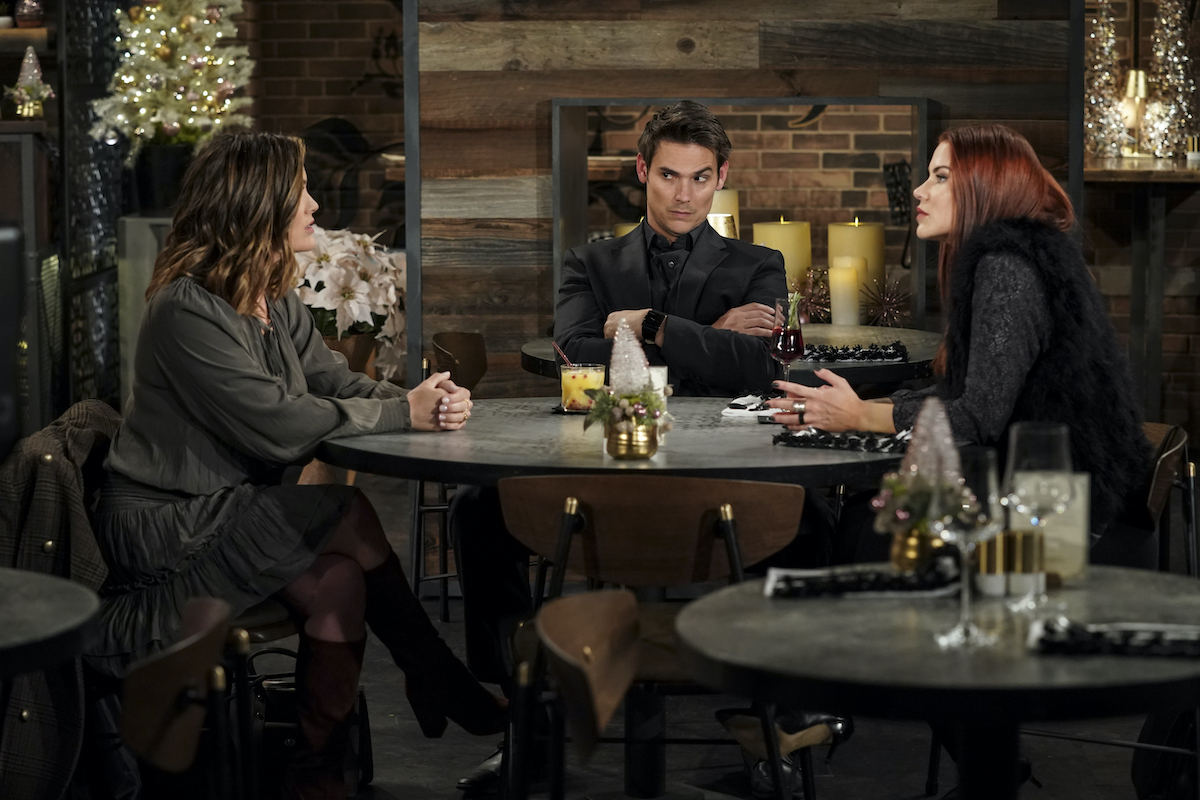 Over the years, Adam has had many relationships, some of them embraced by the fandom and others downright divisive. Recently, some fans took to Twitter to discuss Adam's chemistry with Sharon, slamming his romance with Sally in the process. 
Adam Newman has been involved with many women on 'The Young and the Restless'
Adam Newman is a longtime resident of Genoa City. The character was first introduced on The Young and the Restless in the mid-'90s, the son of Victor Newman and Hope Wilson.
Adam was raised without knowing about his true parentage, giving him some deep-set identity issues and problems with relationships. Adam eventually became an anti-hero on The Young and the Restless, and although different actors have portrayed the character over the years, fans have always had a lot to say about him.
In particular, viewers love to discuss his romances. In the past few years, Adam has hooked up with several women, including, most notoriously, Sharon Newman. Sharon and Adam were embroiled in a turbulent romance for quite some time – and many fans assumed that Sharon's intense personality and propensity for drama meant that she and Adam would end up together.
However, he went on to get involved with Chelsea, only for Sharon to interfere in their love affair. To many, the "Shadam" pairing is the one that is still the most interesting – in spite of the fact that these days, Adam is in a relationship with Sally.
What did fans say on Twitter about Adam's matchups?
Recently, some fans took to Twitter to discuss Adam's love life, with some fans pointing to his chemistry with Sharon as proof positive that the two are meant to be. Many fans jumped in to say that Adam and Sally's chemistry is lacking, especially in comparison to his chemistry with Sharon. Other fans said they'd love for Sally to be written off the show entirely.
Others expressed their distaste for Sally in general, with one critic saying that Sally is just "odd" and doesn't fit into Y&R. The Sally/Adam romance does have a few fans, however, with one Twitter user commenting "Best couple on daytime #Ally" on the original photo in the post.
Adam is currently embroiled in a serious romance with Sally
Although fans on Twitter seem to be rather divided over Adam and Sally's romance, that wasn't always the case. At the beginning of their love affair, in early 2022, many viewers of The Young and the Restless were deeply invested in the pair's romance, writing rave reviews on social media about how Adam and Sally's romance evolved. Fans were also thrilled to Sally growing while with Adam.
Adam and Sally finally started dating after months of flirting and intense chemistry in the spring of 2022. The two bonded over their mutual past as pariahs in Genoa City, with Adam frequently stepping up to defend Sally against those who thought she couldn't move on from her past.
Certainly, it seems as though fans are split on who is best for Adam – and this lively debate is bound to keep viewers glued to new episodes of The Young and the Restless to see what shakes down between Adam and his current flame, Sally.