'The Young and the Restless' Has Some of the Highest-Paid Actors In Soap Operas
Soap opera actors are a hard-working lot. They are on the set daily, sometimes for long hours, week after week. When compared to nighttime television stars, or those who appear on the big screen, soap opera stars don't make a lot of money. But they have steady work and for those who land prime roles, they can portray those characters for years.
A decade ago, several soap operas went off the air. Shows such as All My Children, As the World Turns, and One Life to Live were terminated allowing for more talk shows and cooking shows. Yet some have weathered the storm including The Young and the Restless, which has some of the highest-paid actors in the soap opera world. Three current Y&R stars have acquired a nice nest egg having worked on soaps for decades.
Soap opera hopping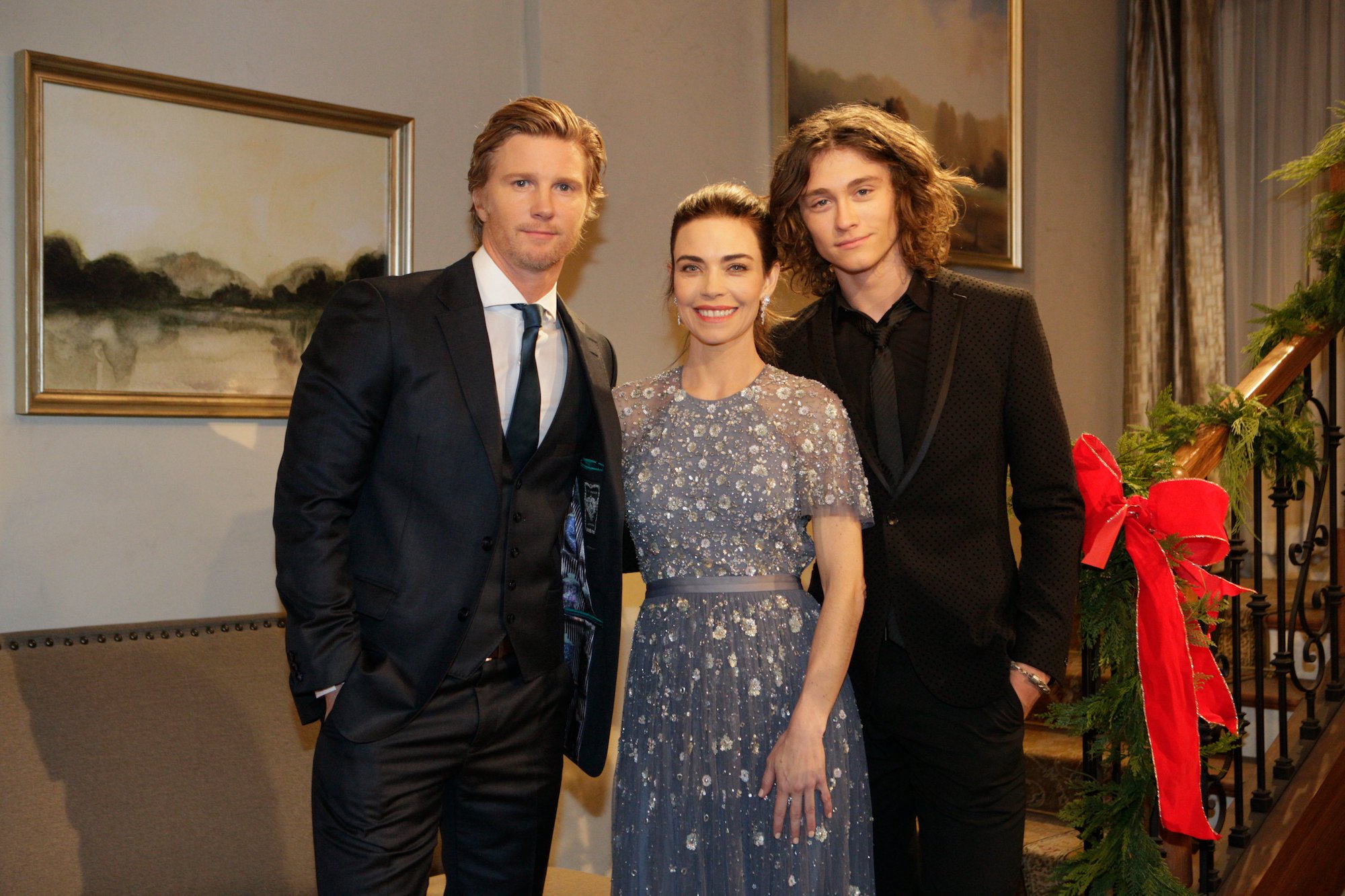 Amelia Heinle just celebrated her 16th anniversary portraying Victoria Newman on Y&R. But that wasn't the 48-year-old's first role in soaps. She started her career on a rather short-lived ABC soap called Loving, playing Steffi Brewster from 1993 until the show went off the air in 1995, according to Fame10. Five years later, she was hired on to All My Children, portraying Mia Sanders from 2001 to 2004.
She has found a more permanent home playing Newman. Fans follow Newman's storylines closely as Heinle has developed the character into a fan favorite. She has garnered two Daytime Emmy Awards for Outstanding Supporting Actress in a Drama Series, in 2014 and 2015. Heinle's net worth is $4 million.
From Pine Valley to Genoa City
RELATED: 'The Young and the Restless': Fans Want Devon and Elena to Last This Time
Peter Bergman was also on All My Children. He was a fan favorite as Dr. Cliff Warner married to Nina Cortlandt (Taylor Miller) off and on during the 10 years he was on the show. But he and Nina were written off, with his having taken a position away from Pine Valley. Lucky for Bergman, Y&R was champing at the bit to get him.
Bergman wasn't sure at the time he wanted to uproot his real-life family and move them from New York to Los Angeles, according to Soap Opera Digest. But Y&R must have put on the charm and opened its pocketbook. That was in 1989, and Bergman has been portraying Jack Abbott ever since. He was nominated for a Daytime Emmy once while on All My Children. He's been nominated nearly every year since 1990 and won three times for Outstanding Lead Actor on Y&R. Mostly through his daytime roles, Bergman has earned an estimated net worth of $10 million.
More than 40 years in one role
Eric Braeden has spent a lifetime acting. About to turn 80, he first appeared in shows such as Combat, The Man From U.N.C.L.E., and 12 O'Clock High in the early 1960s. For more than four decades now, he has portrayed the Newman patriarch, Victor Newman, on Y&R. He almost left his role early on. Good thing he didn't.
On the show, he has been married 14 times, according to Soaps.com. In real life, Braeden, who was born Hans-Jorg Gudegast, has been married only once, to Dale Russell Gudegast since 1966. Braeden earned one Emmy for Y&R in 1998. He has a star on the Hollywood Walk of Fame. While not all his income has come from soaps, he earned the majority from his 40+ years on Y&R. His net worth is estimated at $25 million.
There are a couple of other notable soap stars whose appearances on Y&R helped boost their careers. Deidre Hall, who plays Dr. Marlena Evans on Days of Our Lives was formerly on Y&R. She portrayed Barbara Anderson from 1973-1975. Her estimated worth is $12 million.
Actor Daniel Goddard had a longer stint on Y&R. From 2007-2019 he played Cane Ashby. A former Aussie soap star, Goddard has done some modeling and at the age of 49 has amassed a net worth of approximately $16.7 million.