'The Young and the Restless' Star Eric Braeden's Extensive Filmography Spans from Soaps to Classics
Eric Braeden is one of television's most prolific stars. Over the course of his nearly fifty years in entertainment, Braeden has acted in a wide variety of television shows and popular movies – but he has spent the majority of his career acting on the daytime soap opera, The Young and the Restless. He began his run on the show in the eighties and to this day, is one of the featured cast members. Still, even the most ardent Braeden fans might be surprised to learn the sheer depth of his acting career, and some of the surprising movies and shows that he has appeared in.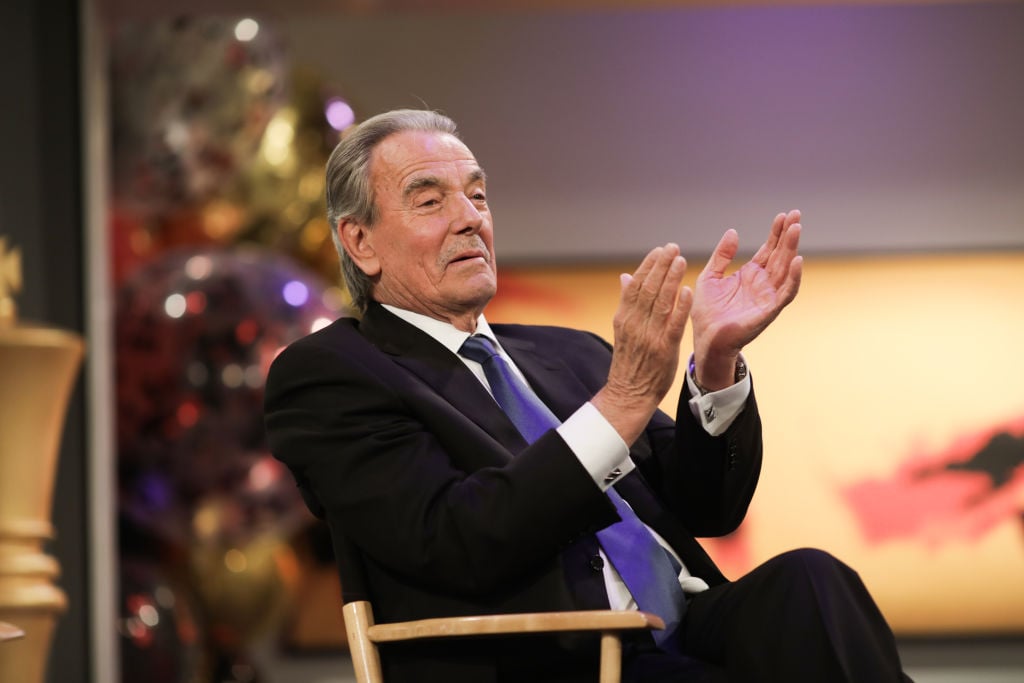 How did Eric Braeden get started in acting?
Eric Braeden was born in Germany in 1941. At birth, his name was Hans-Jörg Gudegast. Braeden was athletic in high school and competed in track and field as well as soccer. In 1959, Braeden immigrated to America, where he worked a variety of odd jobs, including a translator and a cowhand. Not long after arriving in the United States, Braeden started attending Montana State University, where he got involved in the making of a documentary. During his attempts to promote the documentary to producers in California, Braeden began attracting attention and began acting in Hollywood films.
A few of his early film appearances include Morituri, with Marlon Brando, 100 Rifles, with Burt Reynolds, and Colossus: The Forbin Project. He also had a healthy career in television and was cast in popular TV shows like The Man From U.N.C.L.E., Gunsmoke, and Hawaii Five-O. All throughout the seventies and eighties, Braeden was one of the most constant faces in entertainment, well-known to viewers for his strikingly handsome features and stern presence.
What is Eric Braeden best known for?
In 1980, Eric Braeden was cast on the soap opera The Young and the Restless. His role as Victor Newman was originally written as a guest character, but he was so instantly popular with viewers that showrunners decided to extend his contract. To this day, Braeden continues to star on the show, and in 2017, he celebrated his thirty-seventh anniversary on the groundbreaking soap opera.
During his time on The Young and the Restless, Braeden continued to act in other projects as well. In 1997, Braeden had a featured role in the blockbuster film Titanic, playing John Jacob Astor IV. His dignified presence lent gravitas to the epic movie, and he made quite an impression on viewers. Braeden has also made guest appearances on TV shows such as The Nanny, The Bold and the Beautiful, and How I Met Your Mother. All in all, Braeden has made a career for himself that is second to none in the entertainment industry.
Why has Eric Braeden remained on The Young and the Restless for so long?
Although Eric Braeden recently celebrated his fortieth year on The Young and the Restless, he clearly still has a passion for what he does. Many actors find themselves bored after appearing in one role for years at a time, but not Braeden. Recently, he talked about his love of acting and what keeps him motivated to continue to appear on daytime television, even at an age when most actors would start to consider retirement. "Daytime TV people tend to appreciate the connection to the audience. We go out and meet them," Braeden stated in a February interview. "You meet families with three or four generations who watch the show. And then you realize why you're doing it. Beyond the money, you're doing it to entertain."
Hopefully, fans will be able to enjoy's Braeden's work on-screen for years to come!