Theo James Admits His 'Sanditon' Character Isn't That 'Likable'
Only two more episodes of PBS's Sanditon are left, and things are heating up between Charlotte (Rose Williams) and Sidney Parker (Theo James). In the Feb. 9 episode, Charlotte and Sidney teamed up in London as they searched for the kidnapped Georgiana (Crystal Clarke). Then, Sidney and Charlotte attend a ball together, where she realized that's she's developing feelings for the man she thought she despised. 
While Charlotte's dislike of Sidney seems to be growing into love, her initial feelings for him are understandable. Even James admits that his character didn't exactly make the best first impression. 
Theo James admits that Sidney isn't very 'likable'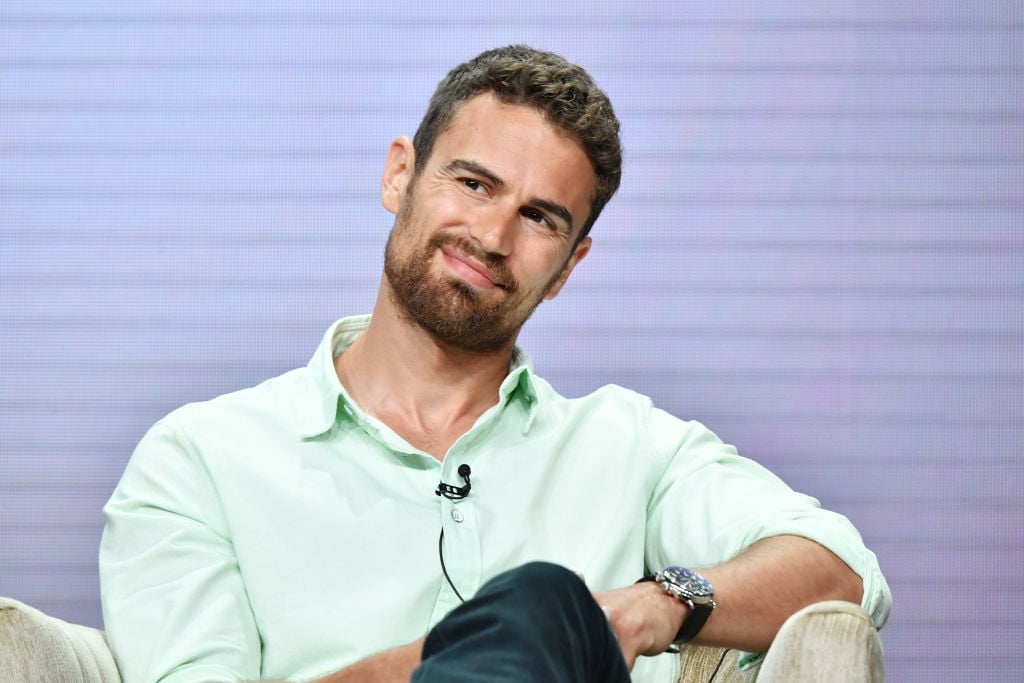 When Charlotte and Sidney first meet, he initially mistakes her for a servant, then promptly forgets her name. Things don't get much better from there. At her first ball in Sanditon, he baits her into revealing her unvarnished thoughts on his family, then berates her for her sharing her honest opinion. Later, they clash over how Sidney handles his ward Georgiana, who he's separated from her true love Otis Molyneux. 
In an interview with Decider, James said it was Sidney's prickly personality was one thing that drew him to the show. 
"The character was this dangerous, guarded, but good person, and someone that I really liked the idea of playing," he said. "He's not that likable, in the first couple of episodes. He's not the nicest guy, all the time, which I really liked and relished."
Sidney was a 'tricky' character to play
Sidney, one of three Parker brothers, is visiting Sanditon to help his brother achieve his dream of turning the town into a successful seaside resort. A successful businessman, he's not thrilled about having to support his sibling's business ventures. And he has a complicated past that's only gradually been revealed to viewers. 
"Trying to create empathy within a complex character was really tricky," James said in a video for PBS. "The nice thing about Sidney is that he has a very full and developed and slow in places story arc … after eight episodes we get to see many, many sides and faculties of this complex man."
James also told Decider that Sidney is "a little bit manipulative" in the beginning, especially when he asks Charlotte that question at the ball. 
"He is intrigued by her, but also irritated by this woman who's turned up in his family," he said. "And she seems quite opinionated and strong-willed, which interests him, but also irritates him. He's a difficult man. That's how I would describe him. Because of problems that he's faced in the past, not that that's an excuse necessarily, he's a difficult dude."
James weighs in on Sidney vs. Young Stringer 
Sidney's main rival for Charlotte's affections is the ambitious architect Young Stringer (Leo Suter). Unlike Sidney, Stringer, who is clearly in love with Charlotte, isn't a jerk and doesn't have a complicated romantic past (that we know of, at least), making some fans think that he's the right man for the show's heroine. 
James agrees. He, Williams, and Clarke played a game of "Would You Rather" where they had to answer which of the two men they'd rather end up with. James didn't have to think twice, choosing Young Stringer over his own character. 
Find out what's next for Charlotte and Sidney when the next episode of Sanditon airs Sunday, Feb. 16 at 9/8c on PBS.