Theo James Calls Kissing Shailene Woodley the Toughest Stunt in 'Divergent'
Back in 2014, Divergent was poised to be the next young adult blockbuster to take the world by storm. Thanks to film franchises like Twilight and The Hunger Games, Summit Entertainment knew that there was a huge market for YA novels to turn into popular films and quickly bought the rights to the eponymous book series. And their instincts were correct. Divergent made $288 million at the box office and made household names out of Shailene Woodley and Theo James.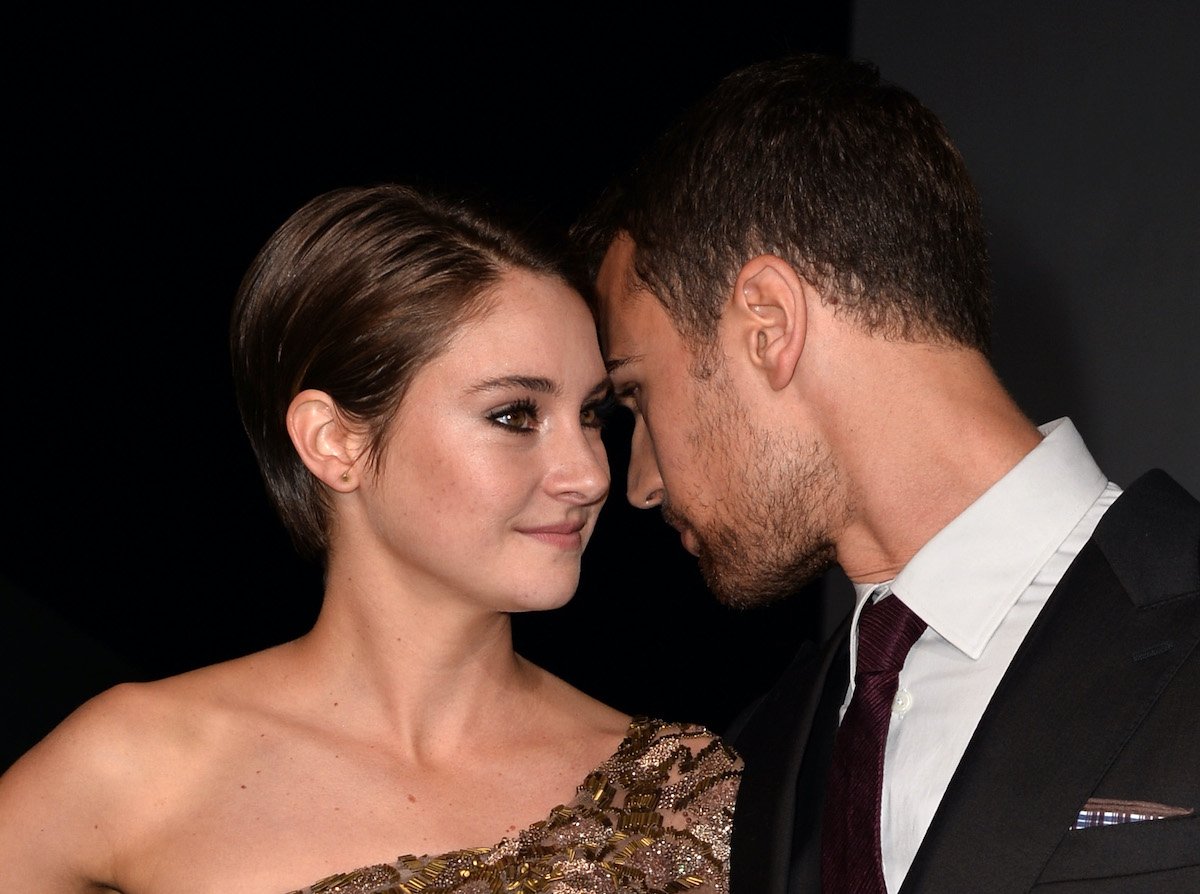 What is the 'Divergent' series about?
Divergent follows Beatrice "Tris" Prior as she navigates growing up in a post-apocalyptic Chicago. Her world is split into five factions: Abnegation, Dauntless, Candor, Erudite, and Amity. The trouble arises when Tris is forced to choose just one faction after learning that she possesses the qualities for three and thus is "divergent." Naturally, this causes some issues for Tris and she must do everything she can to avoid being discovered.
Theo James gets candid about climbing a Ferris Wheel in the movie
Because Divergent is so action-packed, James and Woodley were tasked with doing a lot of difficult stunts. One of the most impressive stunts that the pair performed was climbing up a Ferris Wheel. In an interview with Games Radar, James got candid about what it was like to film such a challenging stunt.
RELATED: Shailene Woodley Nearly Rejected 'Big Little Lies' Because of the 'Divergent' Movies
"It wasn't too bad because we were strapped in so you felt kind of invincible," James revealed. "But when I was up there I was like, 'I am going to test you guys and jump off' but they were like, 'You could but you are still going to break your arm.' So, maybe not then. But yeah in a good way because we actually did it, if you were feeling those feelings you could draw on them and make it feel as real as possible."
Why James callest kissing Shailene Woodley the most difficult stunt in 'Divergent'
But even though the Ferris Wheel stunt was a challenge, James revealed that it wasn't the hardest stunt that he had to do. In fact, he shared that the kissing scene between himself and Woodley was the most challenging part of the film. As the actors wanted to make sure that they got the scene right, they put a lot of pressure on themselves. In fact, they even reshot the scene to make sure they really nailed the moment.
RELATED: Shailene Woodley Was Drawn to 'Divergent' Because of 1 Relationship
"Toughest stunt was, I guess… genuinely the kissing scene," James revealed. "Shai and I, in a real way, wanted that to be as good as possible because it's the only time they get together and the only really kissy smooshy scene and we wanted it to be good and to fulfill the things that it needs to fulfill and be real and not ebb on the side of lots of cheese. We actually shot that a second time because the first time it didn't feel quite right, we really wanted to honor it in a way that it is earned. Hopefully, it is earned because there is not a lot of batting eyelids and kind of fawning towards each other in the whole film. It's quite a functional tough, intricate, complex relationship so when they eventually kiss I hope it's earned."
We'd wager that most Divergent fans would agree that the first kiss between Tris and Four feels earned. It's likely for the best that Woodley and James invested so much attention into getting it right.