There Could Be a Few More Surprises in Boba Fett's 'The Mandalorian' Appearance
The Star Wars franchise is still growing and evolving, especially since Disney acquired Lucasfilms. Between the end of the sequel trilogy, the final season of The Clone Wars, and new shows on the horizon like the Cassian Andor and Obi-Wan Kenobi series, there's a lot to celebrate. And Disney+'s hit, The Mandalorian, is coming back for a second season. 
Some fans are worried, though, because of the amount of casting rumors for the upcoming season. The best thing about Season 1 was that it was shrouded in mystery. Not just because no one knew about Baby Yoda. But virtually the entire plot and character list were unknown. By the end of the season, it introduced so many new characters to this universe. It was refreshing, which is why fans are very skeptical about the major casting rumors about the upcoming season. But one of them might still hold a few surprises.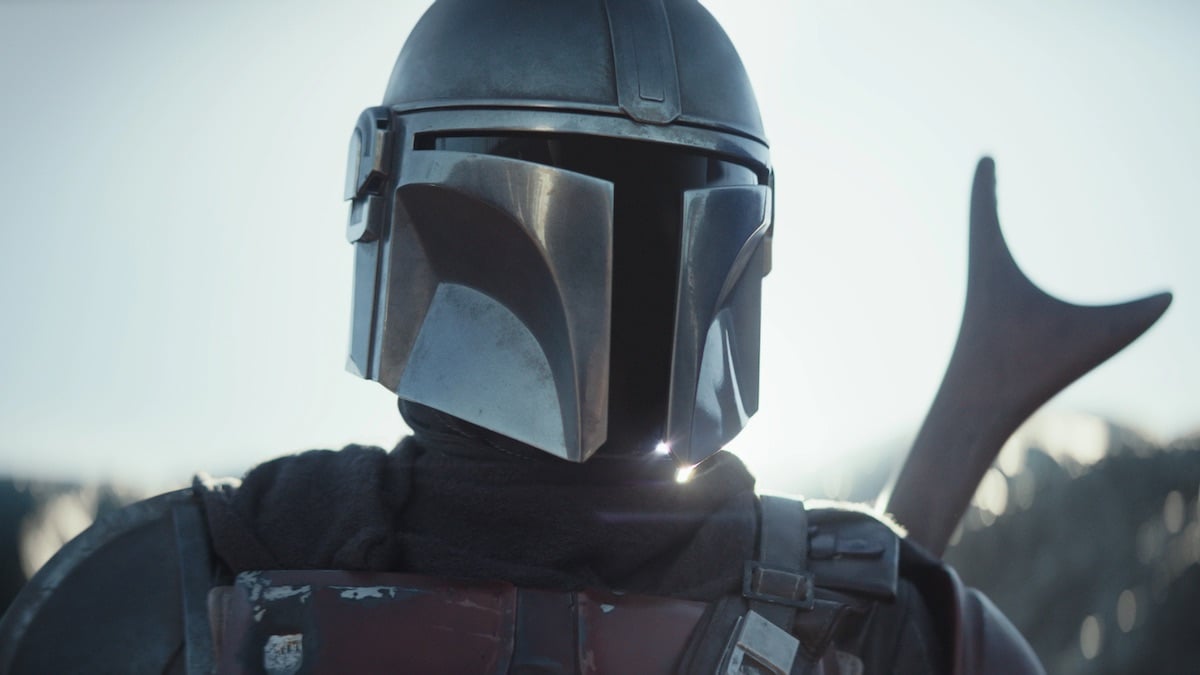 Temuera Morrison is coming back to play Boba Fett
On May 8, The Hollywood Reporter announced that Temuera Morrison was going to play Boba Fett on The Mandalorian. Their sources stated that the actor's role will be smaller, but it was hinted in Chapter 5, "The Gunslinger." Morrison is notable for his role in the 2002 Star Wars film, Attack of the Clones. 
In 2002, Morrison played Boba's father, Jango Fett, the model for all of the clones in the Republic's Clone trooper army. They became essential assets to the Republic, making up their army against the Separatists, who had an army of droids. Jango adopted an unaltered clone as his son.
After his father was killed by Mace Windu at the end of that movie, Boba had an unhealthy desire to get revenge for his dad, hanging with several different bounty hunters. And by the time the original trilogy comes around in the timeline, Boba Fett is a pretty accomplished bounty hunter himself. He was supposed to die in the sarlacc pit in Return of the Jedi, but somehow survived. 
Morrison's return could also mean a live-action Captain Rex is coming, too
While there are explanations for Boba's escape from certain death in Legends, there hasn't been in canon. So this will be a great opportunity for The Mandalorian to shed light on that. It does take place five years after that, so that leaves plenty of time for Boba to regain his bearings as a bounty hunter. 
Regardless, it is understandable that fans are annoyed so much was released or leaked for Season 2. However, Morrison's casting leaves open a ton of room for surprises. Because even though Boba Fett might show up, Morrison's face is also that of Captain Rex, since they're all clones. 
The Mandalorian takes place five years after Return of the Jedi, and since Rex didn't die in the Battle of Endor — that audiences know of — he could still turn up. Wolf is also still alive, who was another clone that survived the Empire's birth and Order 66. 
The rumor mill is full of more casting rumors
Rex would be the obvious choice to include if they wanted to make a big surprise for fans. He's the most well-known clone and also has really strong ties to Ahsoka Tano and Anakin Skywalker.
Katee Sackhoff is rumored to play Bo-Katan, the first time the character is appearing in live-action. Sackhoff also voiced Bo-Katan in The Clone Wars and Star Wars Rebels. Timothy Olyphant is also reportedly joining in the role of Cobb Vanth, a sheriff in a town on Tatooine who has Boba Fett's armor. 
Other rumors include Rosario Dawson coming to the show as Ahsoka Tano, another first for live-action. This is the most rumor-like of them all, and unfortunately doesn't seem to include any collaboration with Ashley Eckstein, the original voice of Ahsoka, much to fans' dismay.
Until the season premieres, it's hard to say if it'll be overwhelmed with these well-known characters. However, if Jon Favreau and Dave Filoni have proved anything, it's that they know their way around a good Star Wars story.