There Is 1 Guest Star 'Killing Eve' Needs To Have on The Show, According to Sandra Oh
Killing Eve is nearly as addictive to watch as the stars on the show are to each other. The story of Eve Polastri and her target Villanelle is one of the most innovative shows right now and finds a way to make the audience adore the assassin. With Jodie Comer as Villanelle, it only makes sense. And there's no getting over Sandra Oh's star power as Eve, and the growth she brought to the character over the last three seasons. 
With all that said, the only reason it came to television in the first place was thanks to Phoebe Waller-Bridge. And for Oh, Waller-Bridge is the perfect guest star the show hasn't had yet.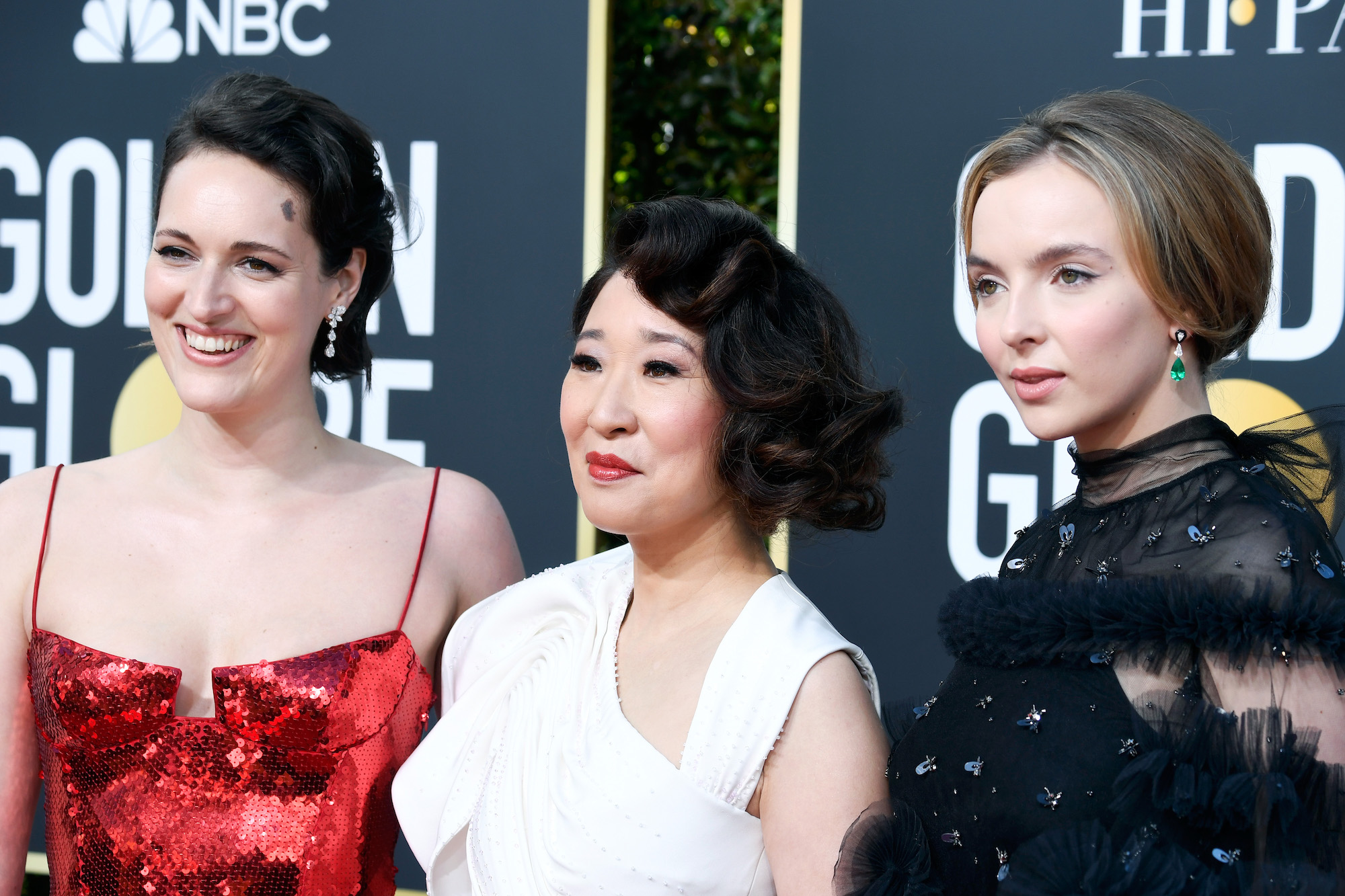 Phoebe Waller-Bridge created 'Killing Eve' after her successful show, 'Fleabag'
Waller-Bridge is a British writer and actor who's been on the scene since 2009. And it wasn't until her one-woman show, Fleabag, turned into a television show that she really made her mark. At least when it came to a mainstream audience. 
Fleabag was the first show Waller-Bridge starred in, wrote, and produced. It followed a chaotic, messy, and somewhat sad woman in London who was really trying to figure her life out. A major draw to the show was obviously Waller-Bridge's character Fleabag, as well as the hilarious writing that called for her to break the fourth wall a lot. 
Onto Killing Eve, Waller-Bridge created the show, wrote for it, and was an executive producer in the first season. She adapted the story from the Luke Jenning Codename Villanelle books, and her voice is definitely heard in the first season. 
Sandra Oh wants Waller-Bridge to guest star on 'Killing Eve'
With Waller-Bridge's footprint on the show's first season and her part in creating the series, Oh thinks it's a no-brainer that she'd be the perfect guest star for Killing Eve. 
"Absolutely, absolutely," Oh told the Mirror about having Waller-Bridge on the show. "It would be amazing if she came on as some character."
And, actually, Waller-Bridge has wanted to write herself into a role for some time now, too. 
"Then I was like, 'I am going to write myself a part, so I can be murdered by Jodie,'" Waller-Bridge told the Mirror last June. "We just never got around to it."
Anyone would love to be murked by Comer, of course, and it's a shame we never got that Waller-Bridge death on-screen. However, with another season on the horizon, anything is possible. 
Waller-Bridge probably isn't going to come back as showrunner 
Even though Waller-Bridge played such a major role in the first season, behind-the-scenes, she stepped back after Season 1 on Killing Eve. Now she's billed only as an executive producer. But this was the plan from the beginning for the show's creator. 
"The unique feeling I have is passing something like that on," Waller-Bridge told the Television Critics Association in October of 2019. "Being able to pass the mantle on to somebody else and the good thing is that I now get to see the second series as an audience member."
She did say it was a bit hard to step back, but she's glad to have started the tradition of changing showrunners each season. 
"I think hopefully we're going to continue this tradition of handing it on to a different woman every single time," Waller-Bridge said. "That would be really cool, to give other voices in the same story a go. That's what we're going to try and do."
So, moral of the story: if Waller-Bridge comes on an episode of Killing Eve to play Villanelle's next dead lover, everyone will welcome it.