There Was a 'Fleabag'/'Normal People' Crossover You Probably Missed; It Involves Singing (and the Hot Priest)
Social media is a really great addition to the television landscape, because it not only brings people together when watching something, but it can also elevate a show really fast. That is what happened with Normal People, which premiered on Hulu in the States in April. From Connell and Marianne's explicit romps to that chain Connell wears around his neck, everyone was obsessed. It's also very emotionally draining but kept viewers hooked through its 12 episodes. Now the two leads teamed up with the Hot Priest for charity and it's a gift for fans of both series.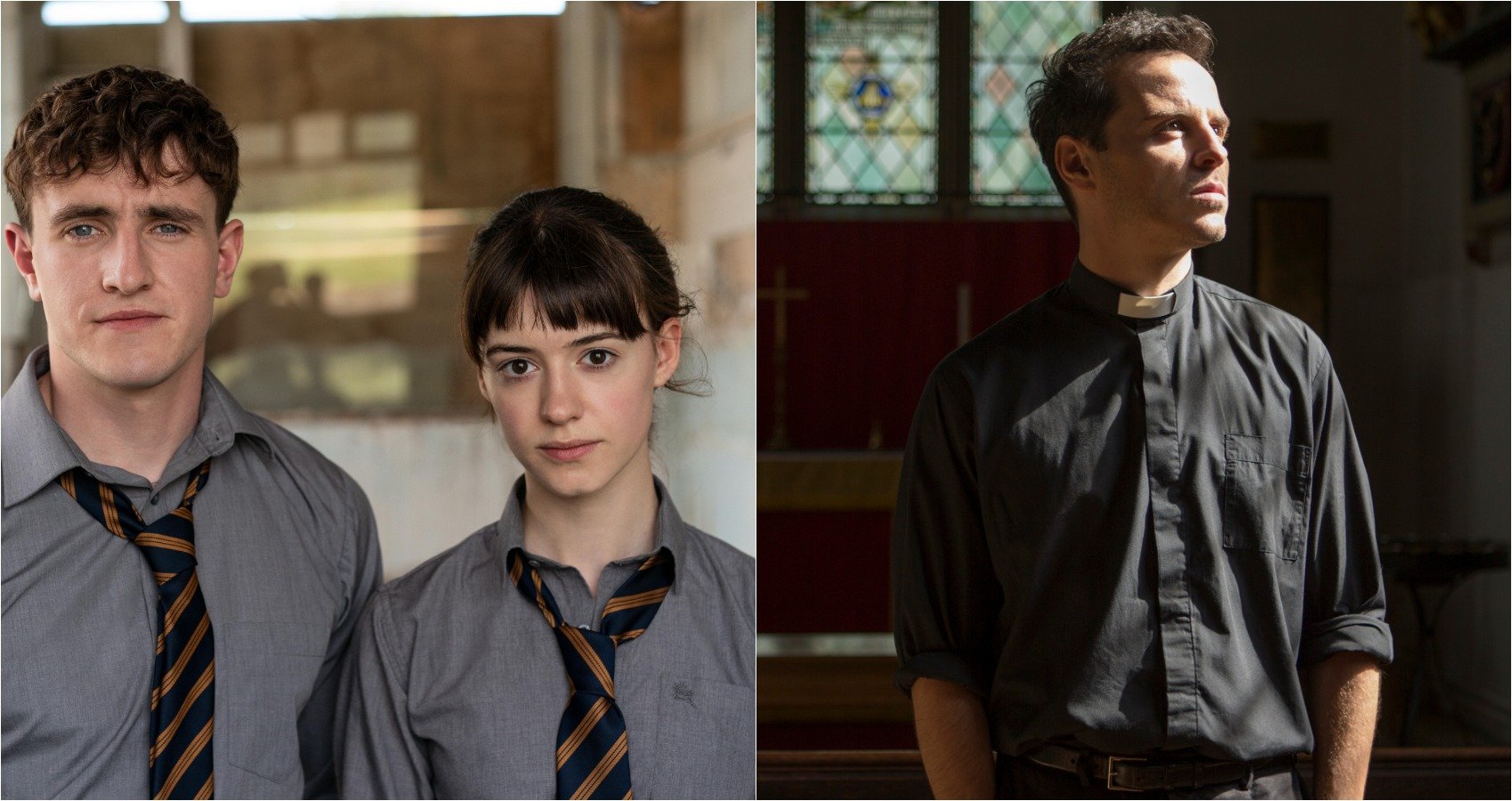 'Normal People' captivated audiences in American and beyond
Normal People tells the story of Marianne and Connell, as stated above. Marianne is a social outcast in her Irish high school who doesn't put up with the foolishness of her peers but is inwardly aching for some type of connection with someone. Connell is the popular jock type, who is very smart and a great writer but who doesn't really dig into his intellectual desires until after he starts hanging out with Marianne. The two start an (at first) clandestine relationship, and the series follows them through years of their tumultuous pairing.
It's based on the best-selling book of the same name from author Sally Rooney. She also adapted and wrote most of the show, alongside Alice Birch.
"Normal People, both the book and the TV show, are about that feeling of a gulf between the inner self and the outer self — between the private individual and the social world," Rooney IndieWire on June 9.
The leads of 'Normal People' went to confess to the Hot Priest from 'Fleabag'
Fans of Normal People received a very fun surprise on June 26 when Hulu dropped a comedy clip with Paul Mescal (Connell) and Daisy Edgar-Jones (Marianne) reprising their roles. It was part of a benefit for RTÉ Does Comic Relief, raising money for The Community Foundation for Ireland, helping those most impacted by COVID-19. It looks like they raised over 5 million euro already.
The skit finds Connell in a confessional at church and he's very nervous speaking to the priest. He's talking about how he loves someone (aka Marianne) very much, but feels like he's hurting her. Before he goes more in-depth, the priest turns out to be someone very familiar to Fleabag fans: Andrew Scott's Hot Priest. 
As we know, Hot Priest and Pheobe Waller-Bridge's Fleabag very much had a thing together. He was torn up about it in the second and final season of Fleabag. He ended up cutting it off, but not before it tortured him a wee bit. So to see the Hot Priest struggle with hiding the fact that he knows just exactly what Connell is talking about is hilariousness at its finest. 
Let's also not forget Marianne and her anti-patriarchal norms, either. She reluctantly comes into the other side of the confessional too, and wants to let Hot Priest know she stole Connell's (now-famous) chain necklace. Connell realizes that it's his, and that it's Marianne on the other side, and things get…. weird but also funnier. 
Because not only are these characters crossing over, in a church, talking about their sexual exploits and lost loves, but then they burst into song. Connell starts off softly, with the song "Baby Can I Hold You" by Tracy Chapman. Soon all three are singing from the soul. It really deserves far more screentime than it got. 
This skit really reminded people how much they miss the Hot Priest and 'Fleabag'
All around, this skit combined the best of both worlds, and was a crossover no one knew they really needed. The reason a Normal People skit was included in this fundraiser was definitely because of its popularity, but also because the show takes place in Ireland. And as for Scott's Hot Priest: they're both Irish as well. 
While fans loved seeing Mescal and Edgar-Jones back in their roles, it was the return of the Hot Priest that really got people reminiscing.  
Fleabag had its final episode last April, and it's not coming back for a third. 
"I haven't changed my mind about Season 3," Waller-Bridge said according to Deadline in January. "It feels more and more about being the right decision.  (These awards shows) are just beautiful goodbyes. But there's been so many goodbyes every time."
So even though the Hot Priest won't return, we at least all have this, and "Baby Can I Hold You."