There's a Low Chance Oscar Isaac Will Play Poe Dameron Again in 'Star Wars'
The Rise of Skywalker made some fans happy but didn't satisfy everyone. Different actors have explained their dissatisfaction with the script or end as a whole. Oscar Isaac, who played Poe Dameron, has been vocal about where he would rather have seen his character go, and that might affect whether he comes back to Star Wars again. And now he's set the record straight on how low those chances are.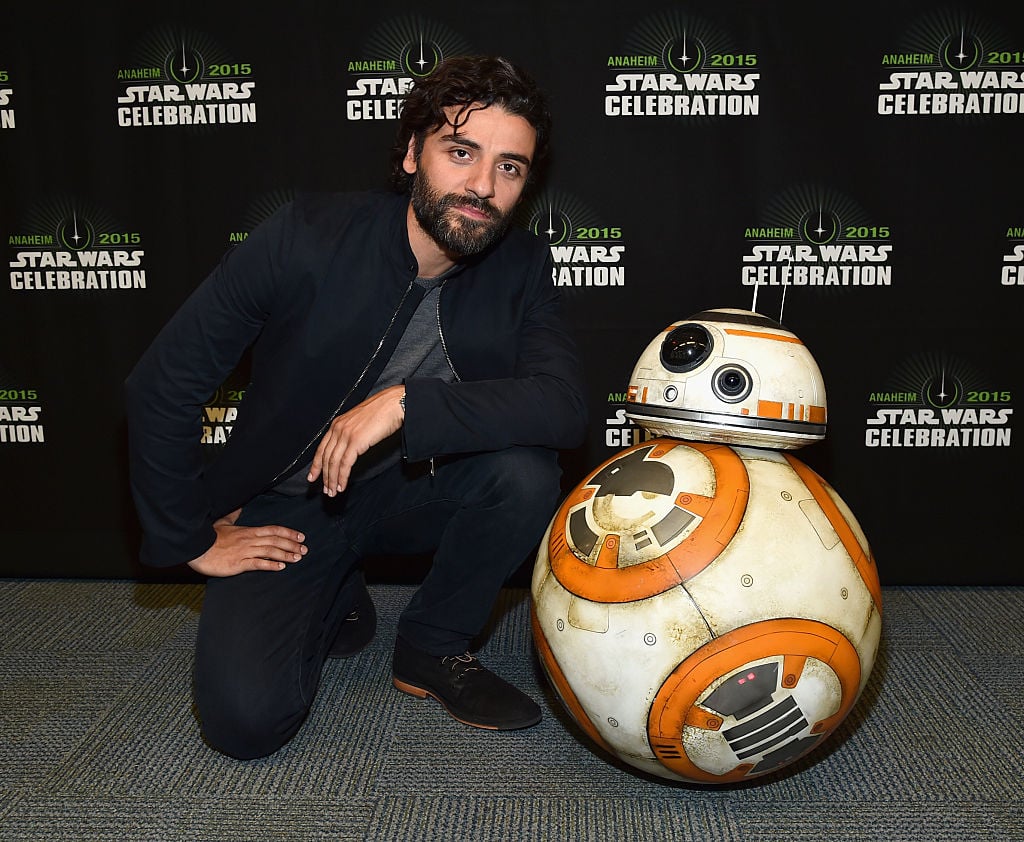 Oscar Isaac said there "probably" isn't a chance he'll come back as Poe Dameron
While out and about in New York City on Feb. 6, paparazzi and fans crowded around Isaac as he signed autographs. As TMZ reports with a video from that moment, a paparazzi asked Isaac, "Any chance we see you keep playing Poe?" Isaac slowly responded with, "Probably not."
That isn't a long answer, but it does show Isaac is closing this chapter of his career. And this isn't a new opinion from Isaac either; even back in December, there were rumors that a Poe Dameron series could come to Disney+. But Isaac already wasn't interested in being a part of, even if they offered him $3 million an episode. 
Isaac has been so vocal with his disappointment about Poe and Finn's relationship
It's not overtly apparent why Isaac is against reprising his role since he hasn't given a reason outside of "No." But he has been vocal about his disappointment with certain aspects of Poe's story. At the top of the list is Poe and Finn's relationship, and he's called Disney out for stifling it. 
"I think there could've been a very interesting, forward-thinking – not even forward-thinking, just, like, current-thinking – love story there, something that hadn't quite been explored yet; particularly the dynamic between these two men in war that could've fallen in love with each other," Isaac told IGN on Dec. 23. "I would try to push it a bit in that direction, but the Disney overlords were not ready to do that."
It would have been "natural" to have a FinnPoe romance
This isn't just a headcanon about a potential romantic connection for Isaac. Poe and Finn had a very close relationship. "I mean, there was an absolute natural chemistry with [John Boyega]," Isaac told Variety in December. "I immediately felt very connected to him. I remember, it was an audition and the two of us just, like, did that first scene back to back, butt to butt, you know, just like doing the scene together, practicing it in this room. And it was just like immediately all kind of artifice, everything just collapsed, and there's like an intimacy that was very just, like, there."
Isaac also said he played into that intimate feeling for his character. "And I think the fact that neither of us shied away from that while we were shooting as well, I think it was just like, these are two guys that are happy being intimate with each other emotionally," he said. "So it wasn't actually a total shock [that] people, you know, saw that in there. Personally, I kind of hoped and wished that maybe that would have been taken further in the other films, but I don't have control over that."
Even though Poe and Finn didn't have their chance to make it official on-screen, there could be a future for a queer couple moving forward in Star Wars.