There's an Insane Amount of Money at Stake in Dr. Dre's Divorce
Dr. Dre's divorce could hit his fortune hard.
Another celebrity relationship has come to an end.
This time, it's Dr. Dre and Nicole Young, his wife of 24 years and the mother of two of his children. The pair married in the '90s and, perhaps in good faith, opted not to sign a prenup. But not having one could have major implications for the superproducer.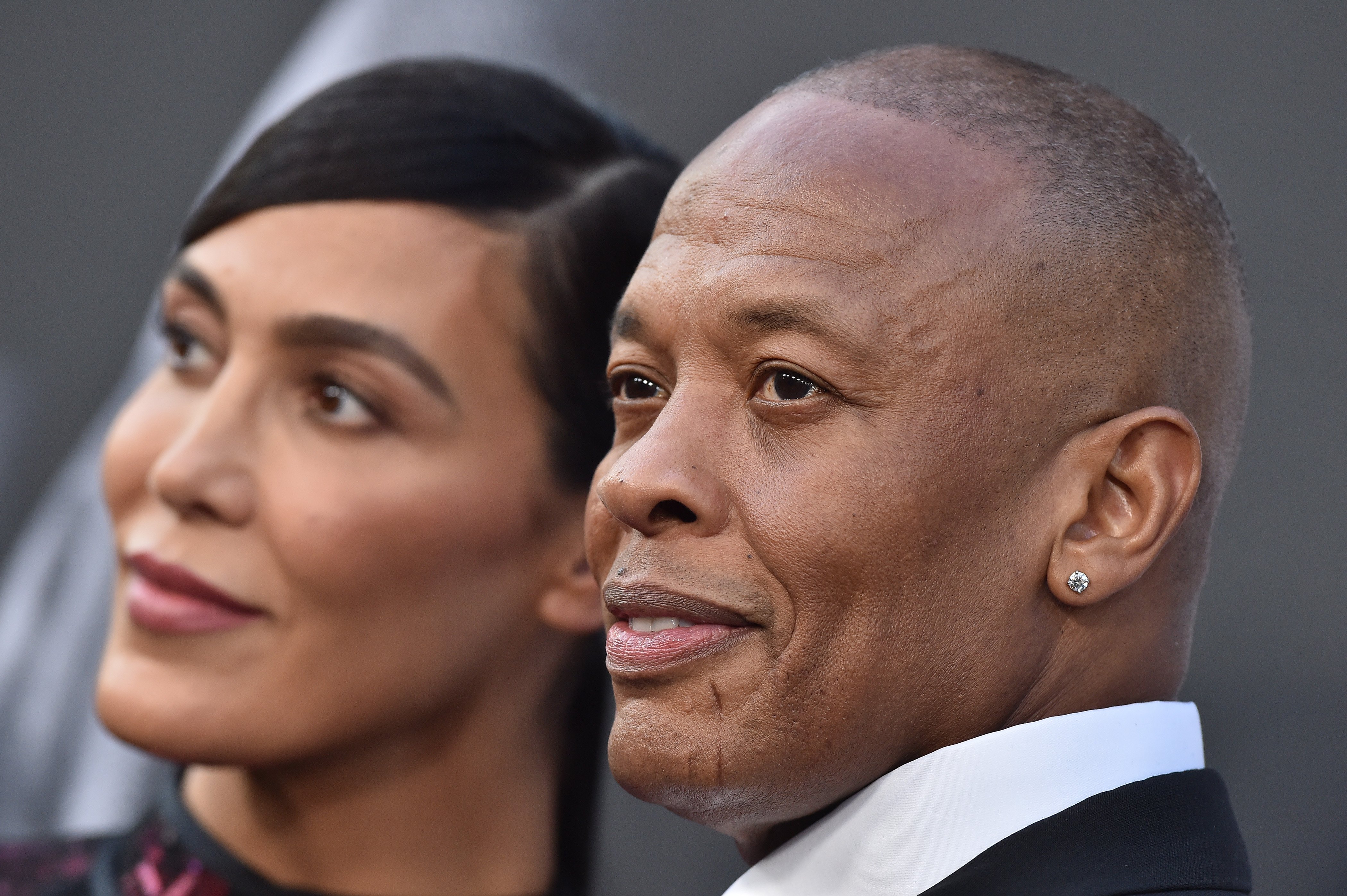 Inside Dr. Dre and Nicole Young's relationship and impending divorce
Dr. Dre, whose real name is Andre Young, met the attorney some time in the '90s when she was married to former NBA star Sedale Threatt. They started dating after Dr. Dre allegedly sent Young a letter urging her to leave Threatt and married in a 1996 ceremony.
Over the years, they welcomed two children: son Truice, 23, and daughter Truly, 19. Dr. Dre also has four children from previous relationships — sons Curtis and Marcel and daughters Tyra and La Tanya, per Distractify. (His other son, Andre Young Jr., died in 2008 at 20).
The couple celebrated their 24th wedding anniversary back in May but just over a month later, Young reportedly filed for divorce. She allegedly filed divorce paperwork on June 29, citing irreconcilable differences, per TMZ. The outlet also noted that they did not have a prenuptial agreement and that Young would be seeking spousal support.
Dr. Dre's fortune is at risk
Dr. Dre has a $800 million net worth and is considered one of the richest rappers in the industry. He started building his fortune in the '80s as a member of the pioneering rap group N.W.A. before branching out into solo work that spawned several classics including "Nuthin' But a G Thang" and "The Next Episode."
While working as a solo artist, Dr. Dre produced music for some of the world's most famous hip hop luminaries, including Eminem, 50 Cent, Kendrick Lamar, and Snoop Dogg. He also appeared in several movies, such as Set It Off (1996) and The Wash (1999).
Finding more ways to build on his resume, Dr. Dre launched his own line of headphones, Beats by Dr. Dre, in 2008. He sold the brand to Apple in 2014 for a whopping $3 billion, which made him the wealthiest man in hip hop at the time, per XXL. The title has since been given to JAY-Z, but in December 2019 Forbes recognized Dr. Dre as the top-earning musician of the 2010s, with $950 million in earnings between 2010 and 2019.
With that, it seems safe to say that this could become one of the most expensive divorces in hip hop history.
Have Dr. Dre or Nicole Young commented on their split?
Neither of them has addressed the reports just yet. They are typically pretty private about their relationship, but they hadn't shown any signs of trouble in recent months.
They were last seen in February at a fashion event with their daughter where they appeared to be in good spirits and having a good time. But perhaps problems emerged later on.