'There's Someone Inside Your House': The James Wan-Produced Horror Slasher Movie Teases a Creepy Killer
The Halloween season is officially here. Film and television distributors are sharing the trailers and stills from their upcoming horror content to get audiences in the mood for the spooky season. The streaming services are preparing themselves with original, exclusive, and licensed content. Netflix just released their trailer for their upcoming horror slasher movie There's Someone Inside Your House.
'There's Someone Inside Your House' is produced by James Wan and two 'Stranger Things' producers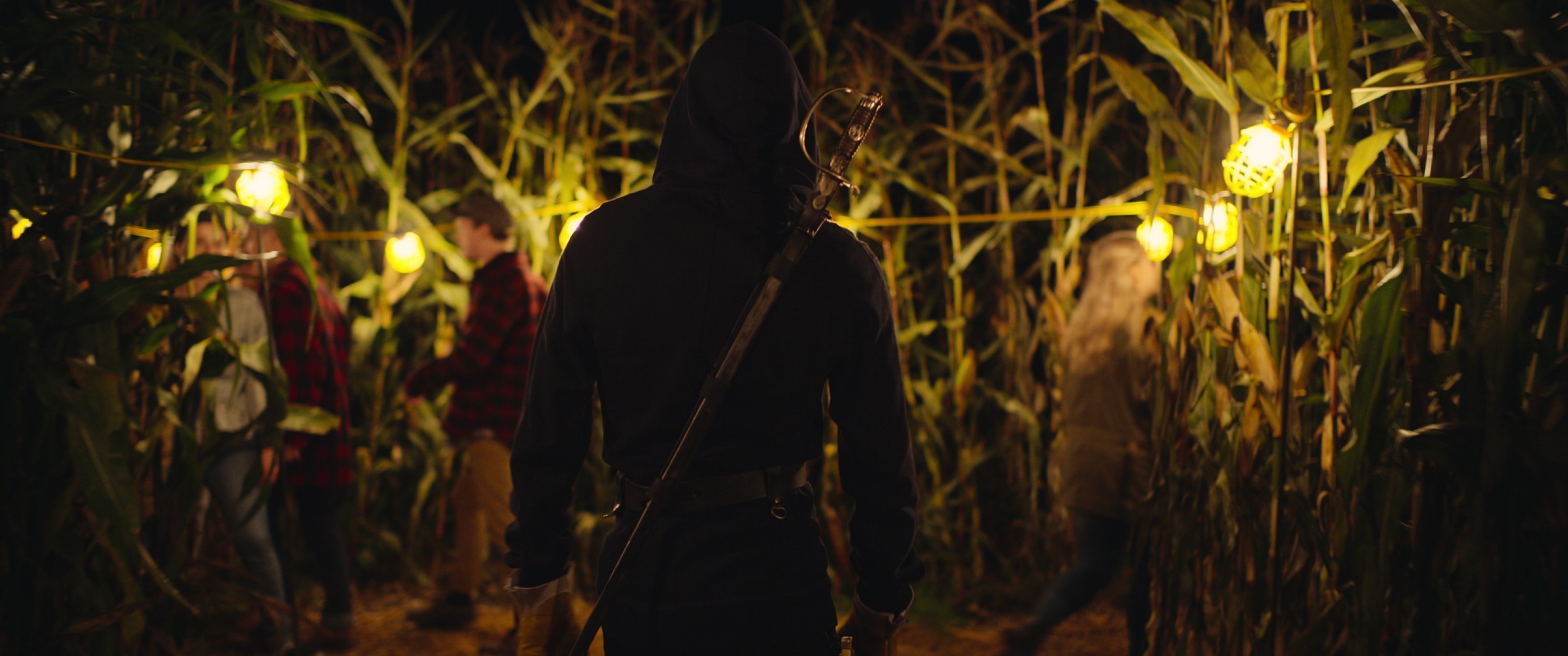 There's Someone Inside Your House includes some big names on the producing front. One of the notable producers is James Wan. His horror franchises have been some of the most successful in recent memory, including Saw, Insidious, and The Conjuring universe. Most recently, he released the Giallo-inspired movie Malignant, which has garnered huge reactions from both fans and critics.
Wan has worked on movies outside of the horror genre, as well. He made his move into big Hollywood blockbusters with Furious 7 and Aquaman. He's currently working on the sequel titled Aquaman and the Lost Kingdom. Having his name attached to any project is a big deal.
However, Wan isn't the only notable producer onboard. Shawn Levy and Dan Cohen produced Netflix's hit television series Stranger Things. Producer Michael Clear previously worked on Lights Out and Mortal Kombat.
'There's Someone Inside Your House' teases a new kind of slasher
Netflix recently released a fun trailer for There's Someone Inside Your House. It's based on the New York Times bestselling book by Stephanie Perkins.
There's Someone Inside Your House follows Makani Young (Sydney Park), who recently moved from Hawaii to Nebraska to live with her grandmother. Graduation is coming up, but the students are starting to be hunted down and viciously murdered. The killer slashes the students wearing a mask of their victims' faces. Makani and her friends must discover who the killer is before it's too late.
The trailer features its victims being lured to specific spots to be killed. It includes an electronic beat as it emphasizes the theme of secrets and how dangerous they can be. Makani has secrets of her own, but it's clear that they won't be kept for long.
Patrick Brice's horror filmography
Patrick Brice is no stranger to the horror genre. He directs There's Someone Inside Your House from a screenplay written by Henry Gayden (Shazam!). Brice previously directed Creep and the sequel Creep 2. They're found-footage movies that follow a mysterious man who is much more dangerous than he appears to be.
Brice has also tried his hand at the comedy genre with The Overnight, starring Taylor Schilling, Adam Scott, and Jason Schwartzman. He most recently directed the television show Room 104, which was created by Mark and Jay Duplass.
There's Someone Inside Your House's trailer doesn't include a whole lot of humor over the course of its footage. The twist of having the killer wear a mask of the victim they're hunting is particularly unique and creepy. However, if there's some dark comedy sprinkled throughout, Brice has already proven his ability within both comedy and horror.
Netflix's There's Someone Inside Your House is available on the streaming platform on Oct. 6.
RELATED: 'Malignant': James Wan's New Horror Dubbed Scariest of Year by Fans