These 10 Celebs Can't Stand Kanye West
Five years ago at the VMAs, Kanye West returned to the site of his infamous on-stage call-out of Taylor Swift to declare that he'd run for president in 2020. He's made good on his promise, and has upset many people along the way — including his wife, Kim Kardashian, whom he threw under the bus at his first campaign rally.
Kanye West has upset plenty of people throughout his career, including many celebrities and fellow artists. Here, we're taking a look at some of them and the choice words they've had for West in the past.
Barack Obama
Barack Obama had been president for less than a year when Kanye West stormed the stage at the VMAs to interrupt Taylor Swift's Video of the Year acceptance speech. In an off-the-record conversation, Obama called his fellow Chicagoan a "jacka**" for his acts. When West announced his intention to run for president, Obama gave him some words of advice.
P!nk
Never one to put things subtly, P!nk summarized her feelings on West after his VMA outburst with one short tweet: "Kanye West is the biggest piece of sh*t on earth. Quote me." The tweet, though, was just the tip of the iceberg: P!nk reportedly confronted West backstage after the incident and went off on him for what he had done.
Kelly Clarkson
American Idol winner Kelly Clarkson also did not mince words when it came to West's VMA outburst. "What happened to you as a child? Did you not get hugged enough?" she wrote on her blog at the time. "I think we're all just curious as to what would make a grown man go on national television and make a talented artist, let alone [a] teenager, feel like sh*t."
Questlove
Music mogul Questlove has had conflicting feelings about Kanye West over the years, expressing admiration for him and his "energy" and other times being "so f*cking mad" with the rapper. Lately, West's hectic presidential run has upset Questlove, who clearly wants nothing more than to see West stable and successful. After West went on a Twitter rant in 2018 where he suggested that the 13th Amendment (which abolished slavery) should be eliminated, he upset countless celebrities including Questlove, who said he was close to leaving Twitter altogether.
Rose McGowan
Rose McGowan doesn't tolerate any injustice from anyone, and the actor and activist has been an outspoken critic of the current President and all those aligned with him. So when West announced his candidacy on July 4th this year, McGowan had one simple rhetorical question for Twitter: "Do you think Kanye's doing it to split votes or just be an anarchist?"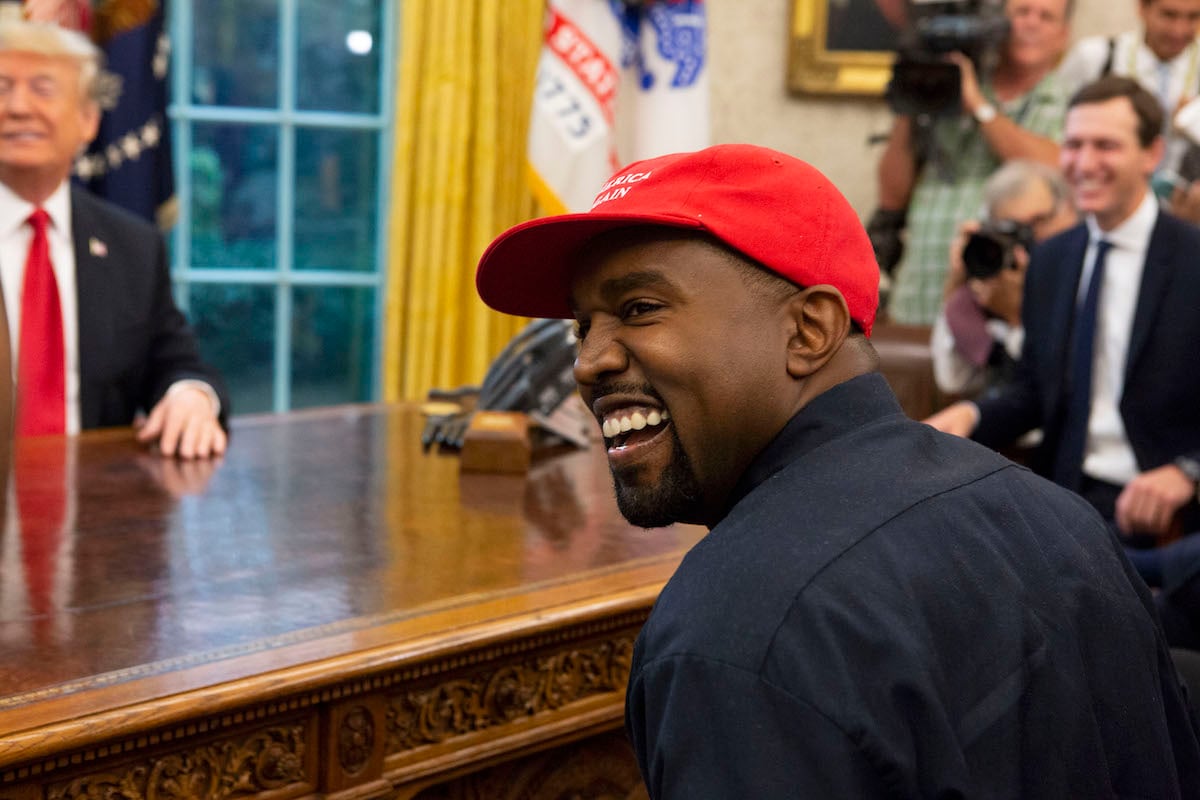 RELATED: Kanye West's Presidential Run Might Not be a Total Loss, New Polls Suggest
Ava DuVernay
All of Ava DuVernay's films are incredibly moving as they are upsetting as they deal with the injustices that Black people America continue to face today. After West suggested that the 13th Amendment should be eliminated, DuVernay — whose groundbreaking documentary 13th examines how slavery still exists today in the prison industrial complex despite the amendment — fired back. When both West and R. Kelly suggested they were part of public lynchings of Black men, DuVernay made her feelings very clear. "Shame on you," she said bluntly. "Have some respect and dignity for the dead. The murdered. You've gone beyond embarrassing yourselves. You're both in territory that you don't REALLY want to be in."
Chris Evans
After one of West's MAGA-infused tweet storms in 2018, actor, Chris Evans did not hold back on what he thought about the rapper's views. "There's nothing more maddening than debating someone who doesn't know history, doesn't read books, and frames their myopia as virtue. The level of unapologetic conjecture I've encountered lately isn't just frustrating, it's retrogressive, unprecedented and absolutely terrifying."
Lana Del Rey
Lana Del Rey has faced criticism herself recently for comments about Black musicians, but she rightfully confronted West on his Instagram after he shared the post promoting the abolition of the 13th Amendment. "Trump becoming our president was a loss for the country but your support of him is a loss for the culture," Del Rey laments. "I can only assume you relate to his personality on some level. Delusions of grandeur, extreme issues of narcissism — none of which would be a talking point if we weren't speaking about the man leading our country."
She continued, "If you think it's alright to support someone who believes it's OK to grab a woman by the p**** just because he's famous — then you need an intervention as much as he does — something so many narcissists will never get because there just isn't enough help for the issue. Message sent with concern that will never be addressed."
Soledad O'Brien
News anchor Soledad O'Brien always tells it like it is, and she didn't hold back when West made his comments about the 13th Amendment. "The 13th ammendment [sic] abolished slavery. Re-upping this from the last time: [West] is truly an idiot," she tweeted, even jokingly referencing the special messaging effects available for those with Apple devices. "Message sent with distaste for idiocy."
Michael Rapaport
When West made waves for his comments about the 13th Amendment, actor Michael Rapaport let West know his views aren't representative of other Americans. Quoting West's inflammatory tweet, Rapaport said, "When you say 'We' you're talking about Kendal [sic] & them right? Cause you're not speaking for anyone else up in here."