These 6 'Below Deck' Boatmances Were Totally Out To Sea
Several of the 'Below Deck' boatmances went seriously out to sea.
Kate Chastain from Below Deck shared her wisdom about what happens when yachties hook up during the season. "When you hook up with somebody on a yacht, you've got to choose wisely," she said during the Below Deck Season 7 trailer. "Boatmances don't end, you have to ship out."
Indeed. Chastain has never had a boatmance on the show and there may be a good reason. Currently, Below Deck Mediterranean viewers are watching Jessica More and Rob Westergaard's boatmance crumble as the couple who was hot and heavy are now hardly speaking.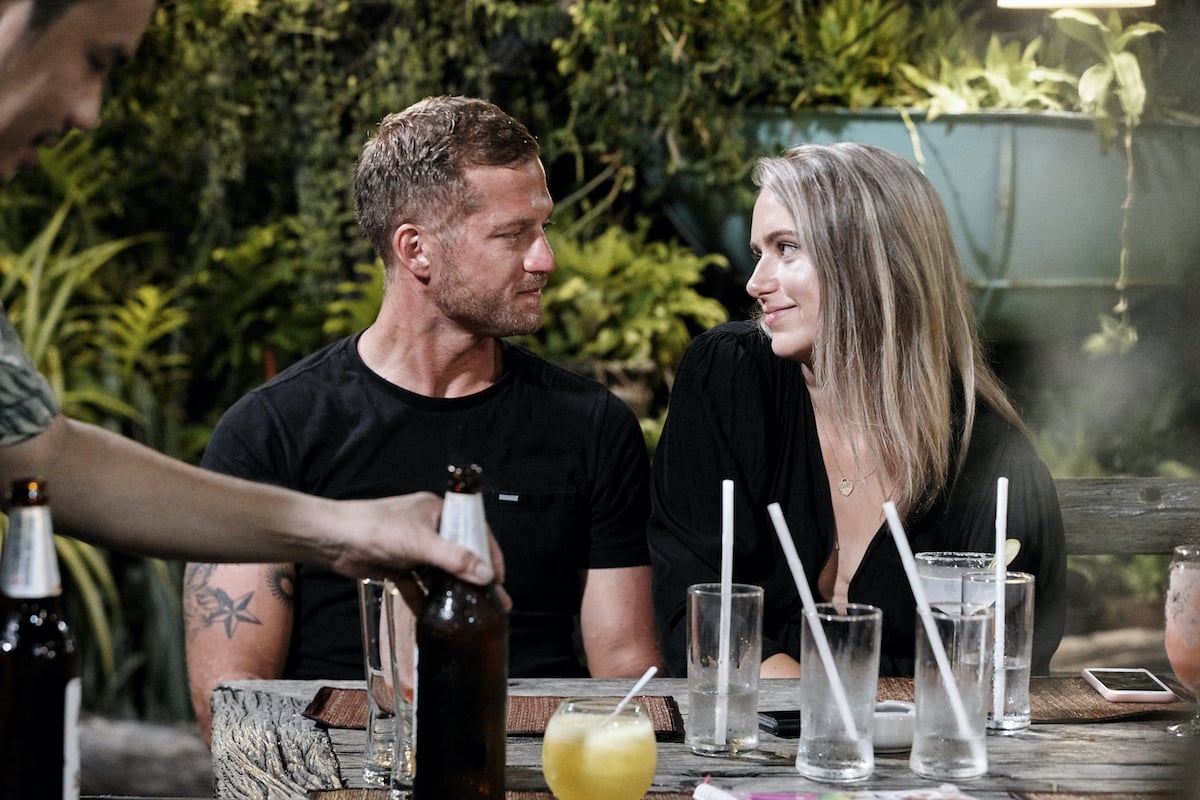 The boatmance is even interfering with Westergaard's concentration at work. He admitted to Captain Sandy Yawn his head wasn't into his job and started making errors on deck.
Below Deck viewers have witnessed a few crew romances that went south on the show. Some romances had a negative impact on the crew member's job performance and others simply brought more tension to the boat.
Kelley Johnson and Jennice Ontiveros from 'Below Deck' Season 2
Kelley Johnson pursued Jennice Ontiveros on deck until he finally won her over. However, he froze once he knew Ontiveros was making plans to return to Ft. Lauderdale with him. He started talking in generalities without coming out and telling her he didn't want to live with her on land.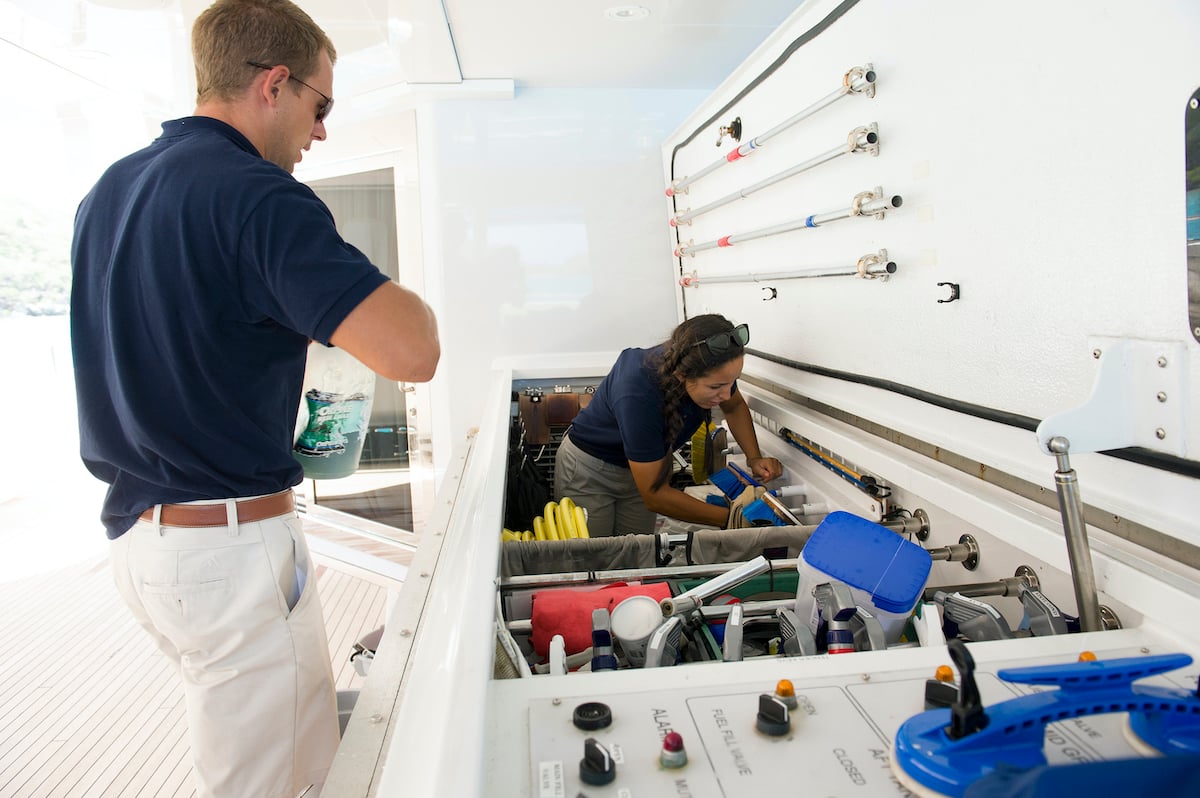 Johnson shared that he and Ontiveros have not kept in touch since leaving the show. "I'm pretty sure the last time I spoke to her was the reunion," he admitted to Bravo's The Daily Dish. "I don't think I've talked to her since then. I'm almost 100 percent positive I haven't. And I hope she's doing well. I hold no grudges."
Raquel 'Rocky' Dakota and Eddie Lucas from 'Below Deck' Season 3
Eddie Lucas was looking for some "stress relief" when he started arguing with his girlfriend back at home. So suddenly, he and Raquel "Rocky" Dakota were having a secret affair in the laundry room. However, he cooled to the romance when she caught feelings for him. He even denied they ever hooked up when she told other crew members.
Lucas eventually came clean during the crew's last night. He still regrets hooking up with Dakota. "Biggest regret obviously is season 3 and what went down between Rocky I and the rest of the crew," Lucas said in a Bravo digital original. "I was not happy with the way that all ended up and if I could turn back time, I would go back and not do a lot of things. And respect my relationship back home and respect the people on the boat more."
Malia White and Adam Glick from 'Below Deck Med' Season 2
Adam Glick and Malia White from Below Deck Mediterranean hid their relationship from producers until it was revealed when White caught feelings for another crew member. Glick met White during training only weeks before they began filming but decided to keep the relationship a secret.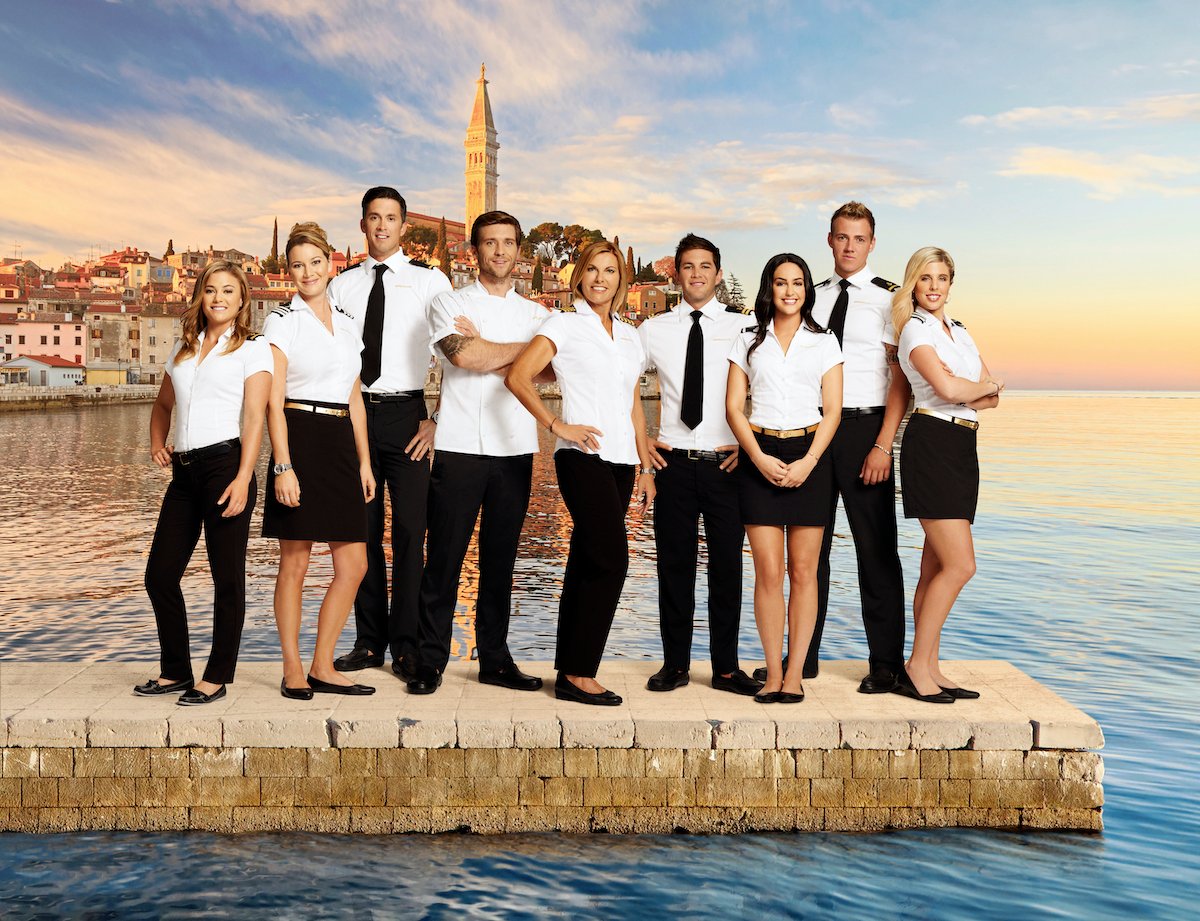 Glick started to meltdown once White fell for another crew member. White later shared that Glick fell way too hard and fast. "We lived in two completely different states. We hung out one time. And I just think after getting to know Adam a little more, he's very quick to get invested into something," she explained to Bravo's The Daily Dish.
"He falls and he falls hard, and I didn't realize that," she continued. "We were on completely different wavelengths. We weren't in a relationship, we never dated, we hung out one time. And so I think he was latching onto something that wasn't actually there."
Adam Glick and Jenna MacGillivray from 'Below Deck Sailing Yacht' Season 1
Glick gave love another shot with Jenna MacGillivray during the first season of Below Deck Sailing Yacht. Like with White, Glick fell hard for MacGillivray. But she seemed to fall just as hard for him, which is when he became icy.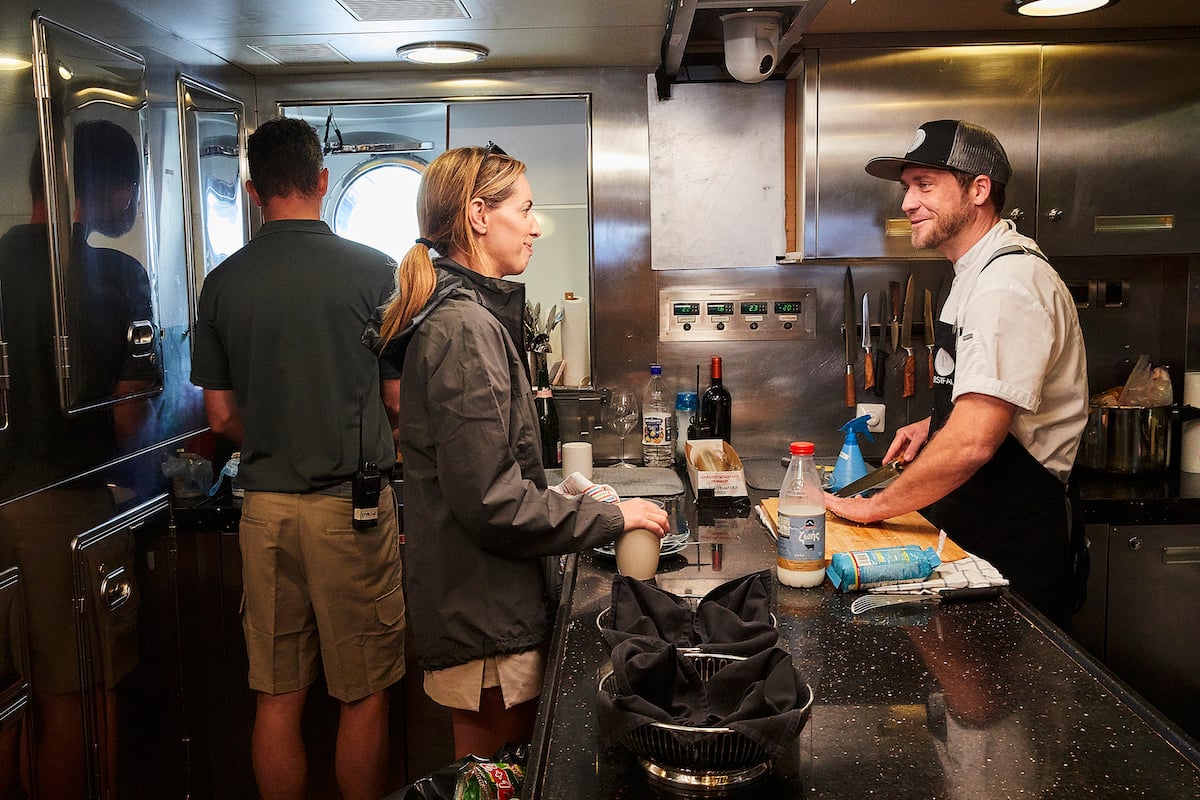 The couple warred on several occasions. Glick finally admitted he'd been hurt and he pulls away from relationships. Although they walked off the boat together, MacGillivray shared they are no longer in touch. "I will say this," she said on Another Below Deck podcast Patreon episode. "Adam and I were on very friendly terms up until last week. Something happened and we are no longer friends." Adding, "I will not speak to him." 
Conrad Empson and Hannah Ferrier from 'Below Deck Med' Season 3
Hannah Ferrier tried to resist dating a younger man, but Conrad Empson's boyish good looks and charm quickly won her over. She was smitten with the bosun but unfortunately, their work began to suffer. Captain Sandy Yawn noticed and was often talking to the pair, instructing them to be more present on the job.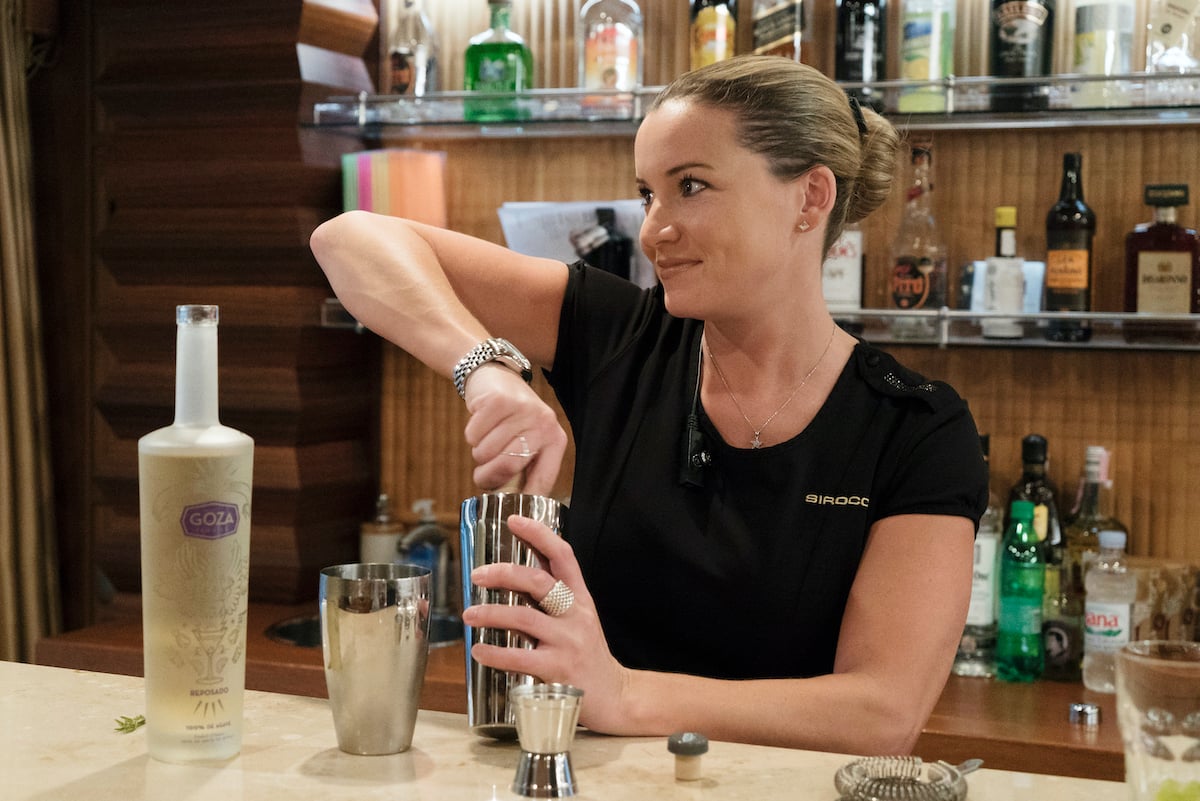 Yawn came close to firing Ferrier and Empson when they took off with a group of charter guests and were gone for hours. Viewers also witnessed Ferrier having a panic attack as she became distraught over the feelings she was experiencing for Empson. The couple didn't make it until the end of the season, although they spent one romantic night together before everyone left the boat.
Courtney Skippon and Brian de Saint Pern from 'Below Deck' Season 7
What started as a sweet boatmance soured by the reunion as Courtney Skippon and Brian de Saint Pern went to war on social media. Skippon seemed interested in de Saint Pern during the season, but wanted to get to know him better before committing to a romance.
But she became annoyed when he claimed to the crew they were just having fun. The couple cooled for a while but briefly reconnected during the last night of the season. However, they got into a heated argument during the reunion, which spilled over onto social media. She ultimately blocked him after he sent her "aggressive" and "venomous" direct messages, Bravo's The Daily Dish reports.
Honorable mentions …
Some crew hookups and boatmances were also worth mentioning as they too caused chaos on the boat. While João Franco left the boat with Brooke Laughton during Below Deck Med Season 3, his flirting with Kasey Cohen caused problems. Laughton and Franco broke up shortly after the season ended.
Also, Tyler Rowland stole Rhylee Gerber's heart during Below Deck Season 6. But he backed off when she suggested they travel after the season. Simone Mashile also quickly abandoned Tanner Sterback during Below Deck Season 7 when he wanted to be free to hook up with other people.
Nico Scholly and Brianna Adekeye were romantically connected during Below Deck Season 5. Although they planned to continue their romance on land, Scholly got cold feet. Luckily for him, Adekeye was cool about it and shrugged it off.
Only a few romances from the franchise seemed to go well, although none of them went the distance.