These Are the Most Expensive Things in World
How much would you pay for a new car? An engagement ring? Or even a parking spot? Millionaires and billionaires can stretch the budget as far as their interests take them. Some are willing to pay insane amounts for the best or most limited items. These are the most expensive things in the world. Would you make the splurge?
1. Graff Diamonds Hallucination watch: $55 million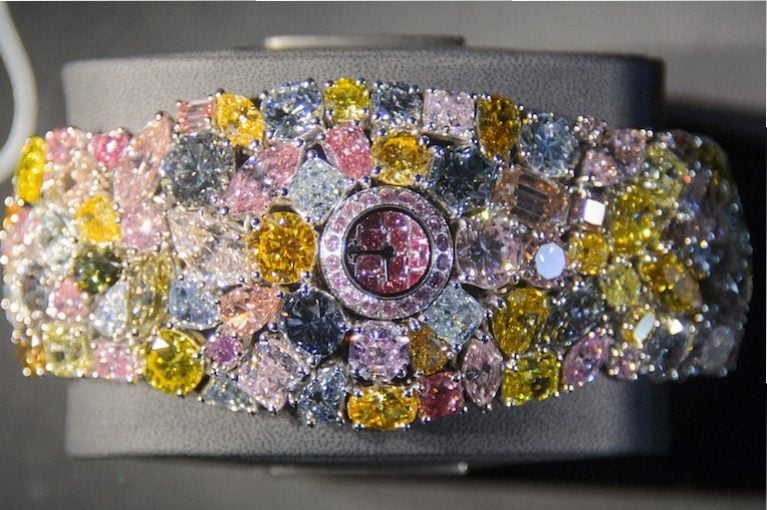 Honorable mention: Breguet Grande Complication Marie-Antoinette, $30 million
Completed in 2014, the Hallucination watch by London-based Graff Diamonds took "several thousand hours of work" and 110 carats to create, reports Money Inc. "A sculptural masterpiece," the platinum quartz watch is encrusted in yellow, pink, blue, gray, and orange diamonds in different cuts.
Next: Only 39 of these vehicles exist
2. 1963 Ferrari 250 GTO: $70 million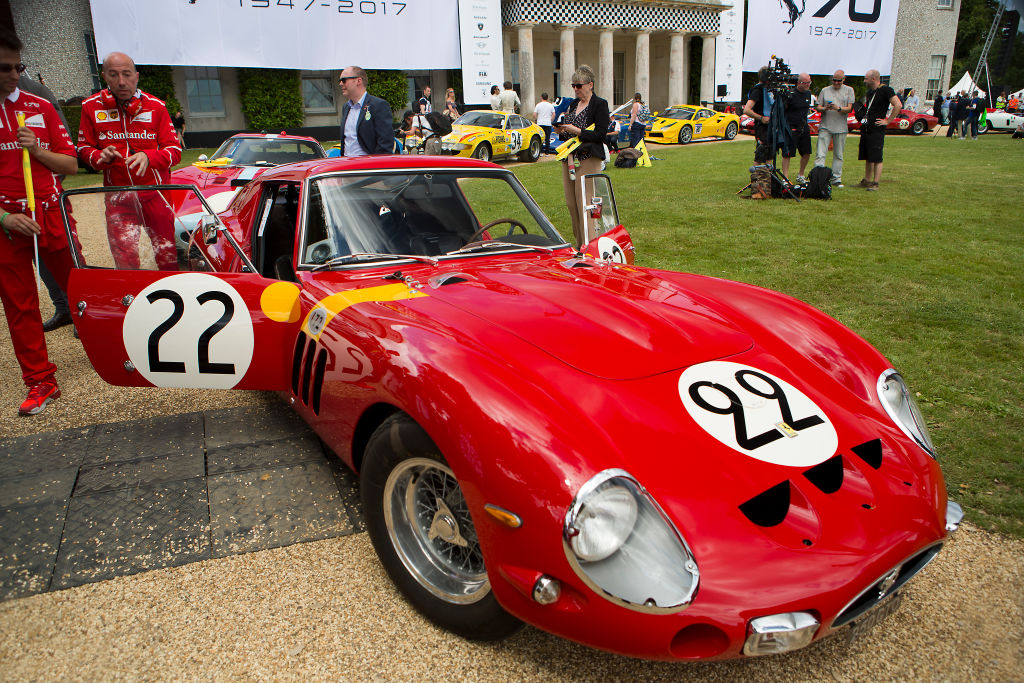 In 2018, the vintage Italian sports car broke a record when Chicago's David MacNeil, the founder/CEO of WeatherTech, bought it for $70 million. As CNN explains, "It's extremely rare for an owner to part with one at any price" because only 39 were built by Ferrari between 1962 and 1964.
At the time of MacNeil's purchase, the auction chairman James Knight said, "The Ferrari 250 GTO is the motoring market's equivalent of Van Gogh's 'Sunflowers.'" Who else owns this legendary vehicle? Ralph Lauren, Pink Floyd drummer Nick Mason, and British billionaire Lord Anthony Bamford.
Next: We're not sure if anything could taste THIS good.
3. Bluefin tuna, $3.1 million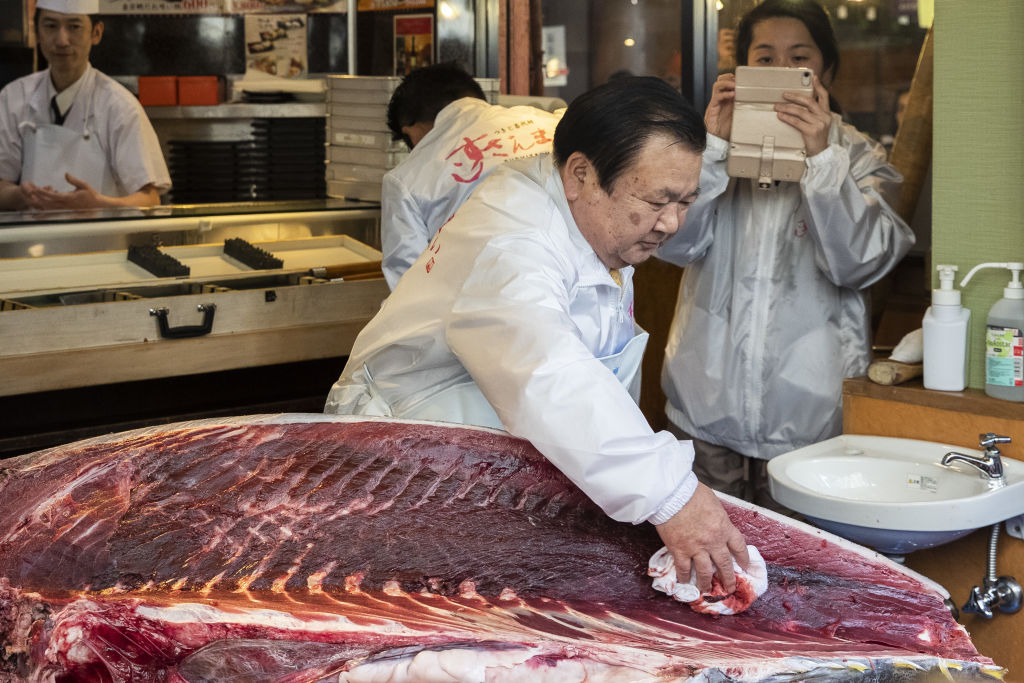 Experts are worried about the future of tuna, officially a "threatened species." But we're still not sure if a single fish is worth a $3.1 million price tag. Kiyoshi Kimura, a sushi restaurant owner, paid that much for a bluefin tuna at Japan's Toyosu market in early 2019, reports Reuters.
Next: 27 floors all to himself
4. Antilia, Mumbai: $2 billion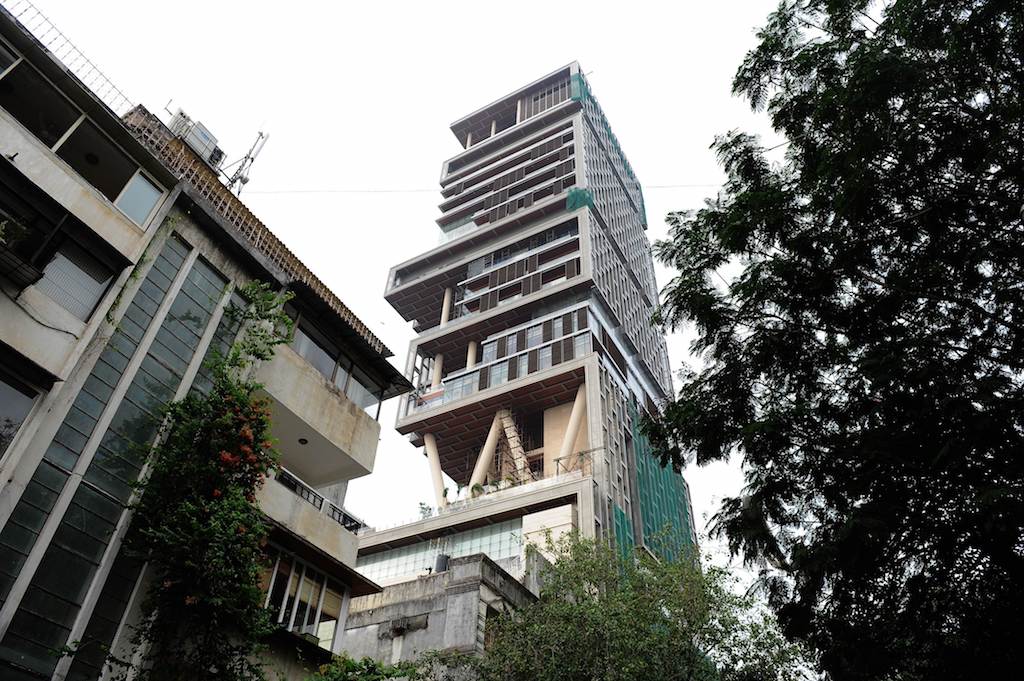 Honorable mention: Buckingham Palace, London, $1.55 billion
Worth $22.3 billion, the richest man in India built this 400,000-square-foot home in Mumbai in 2012. Business tycoon Mukesh Ambani, his wife, and three children enjoy 27 floors of earthquake-proof luxury. Named after a mythical Atlantic island, "Antilia" has a 168-car garage, spa, temple, two-story rec center, 50-person theater, three helipads, garden terraces, ballroom, and guest suites.
Next: How much would you pay to park?
5. Manhattan parking spot: $1 million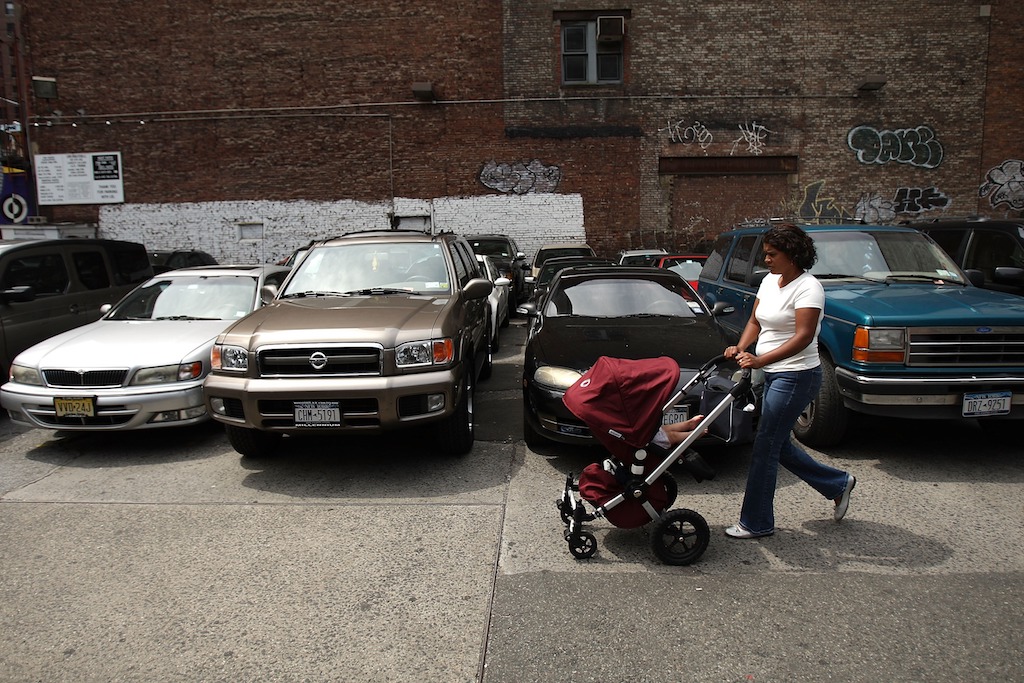 Honorable mention: parking spot in Hong Kong's Ho Man Tin area, $760,000
Between 1978 and 2010, Manhattan lost 25,000 off-street public parking spaces, reports Apartmentality. And developers can only include parking spots for about 20% of new residences. A reliable parking spot has quickly become the new standard for luxury in NYC. In 2015, a boutique Manhattan condo, 15 Renwick, sold three spaces for $1 million apiece.
Next: An iconic painting gone missing
6. Leonardo da Vinci's Salvator Mundi: $450 million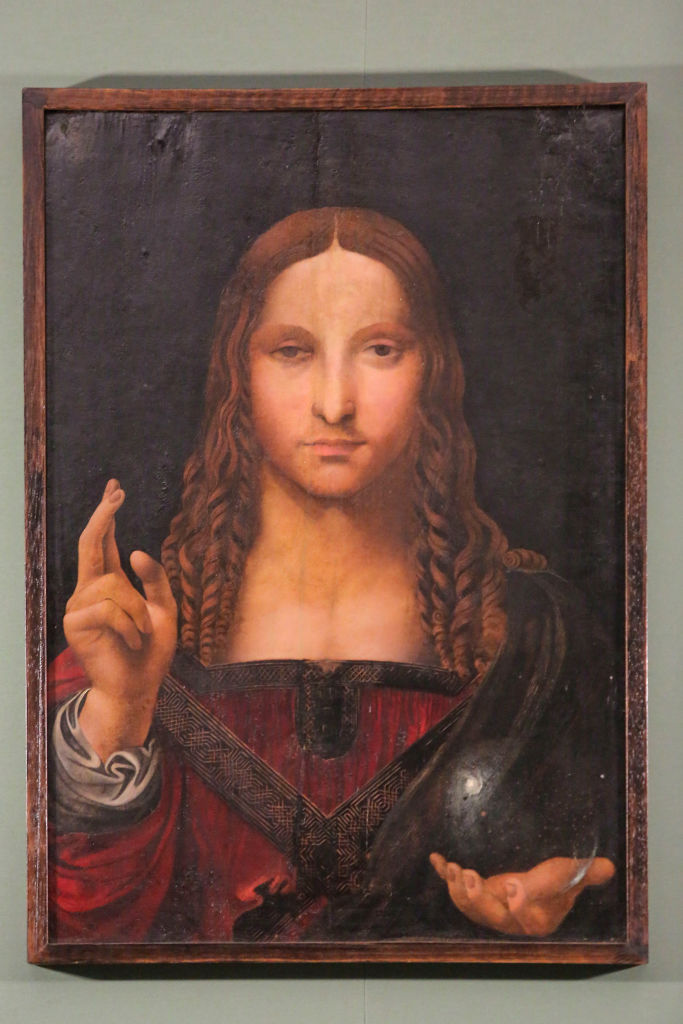 Honorable mention: Willem de Kooning's abstract-expressionist "Interchange," $300 million (2015)
In 2017, Saudi Prince Bader bin Abdullah bin Mohammed bin Farhan al-Saud bought the Salvator Mundi (Savior of the World) at a Christie's auction, shocking everyone with his final bid of $450 million. As Vanity Fair explains, "The last known da Vinci painting in private hands" first sold for $60 in 1958. Now, it had a home after the prince won the bidding war by telephone.
Due for a September 2018 premiere at the Louvre Abu Dhabi, Salvator Mundi has reportedly been missing since around that time. The exhibit was postponed, and Prince Bader doesn't seem too concerned.
Next: The world of expensive websites
7. The domain 'CarInsurance.com': $49.7 million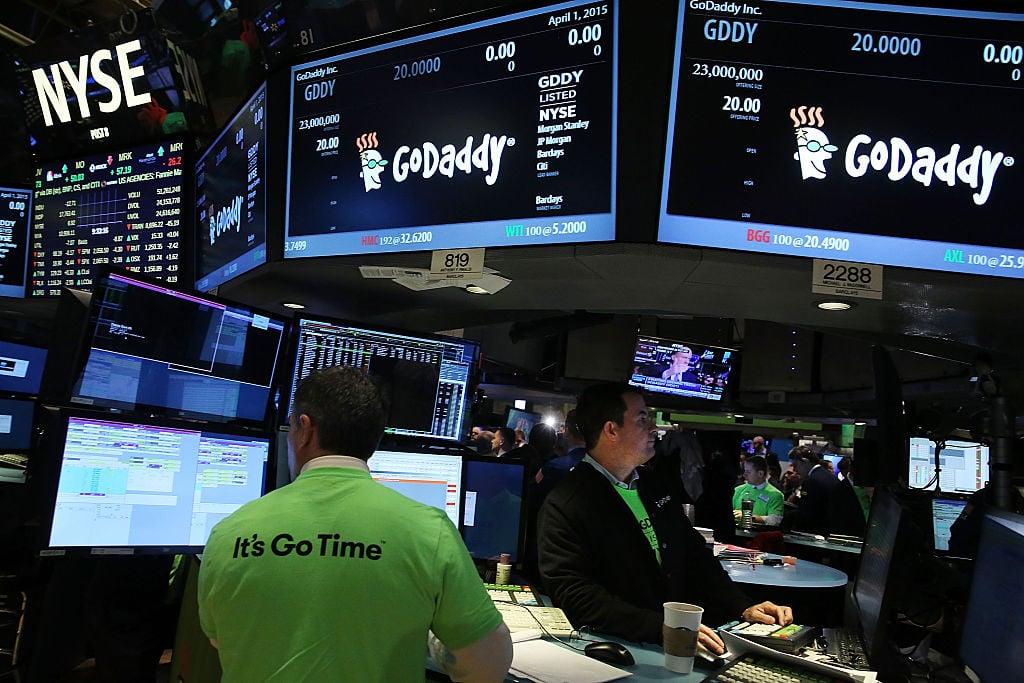 Honorable mention: Insurance.com, $35.6 million
The tricky thing about domains: Most people don't report sales publicly, and domain names come and go every day — to the tune of millions of dollars. However, many big sales have been revealed over the years, including CarInsurance.com, explains GoDaddy. The domain sold for $49.7 million.
Next: An odd partnership turned very pricey
8. Neiman Marcus Limited Edition Fighter: $11 million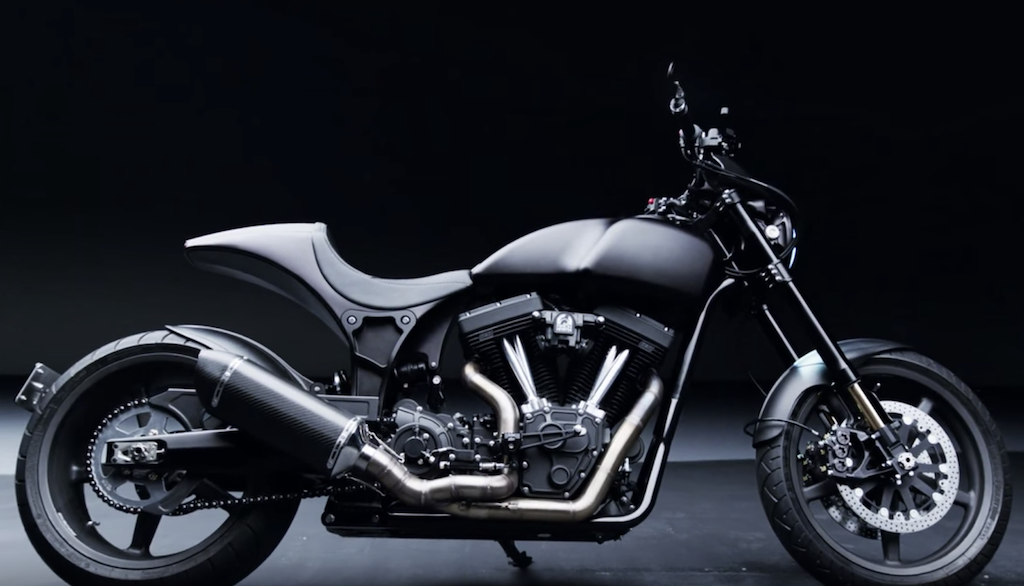 Honorable mention: 1954 AJS E95 Porcupine, $7 million
Only 45 of the Neiman Marcus Limited Edition Fighter motorcycles exist. With a carbon-fiber frame and titanium features, this bike can hit 190 miles per hour. It first sold for $110,000 — not so pricy comparatively. However, enthusiasts love the unusual design and body, the latter carved from a single piece of metal. Now highly sought-after, "it's our street-legal sci-fi dream come to life," as Neiman Marcus first explained.
Next: More carats than we'll ever come into contact with
9. Wittelsbach-Graaf diamond: $80 million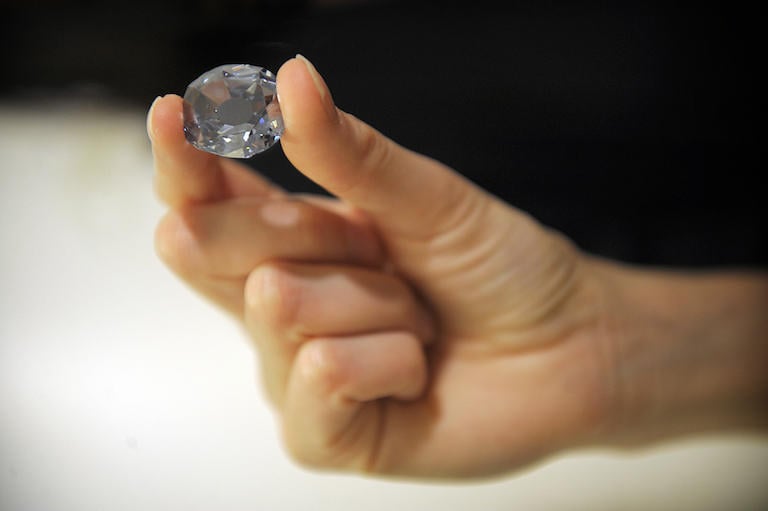 Honorable mention: Pink Star diamond, $72 million
Found in India during the 17th century, this deep-blue diamond was first owned by Spain's King Philip IV and changed hands many times over the ages. In 2008, Christie's London auctioned the 35.36-carat diamond. Graff Diamonds' Laurence Graff won at $24,311,191. Unhappy with the stone's "25 flaws and numerous chips and scratches, a result of its multiple setting changes over the past 360+ years," he recut it into a 31.06-carat diamond.
Next: It takes millions to make this music.
10. Heintzman Crystal Piano: $3.22 million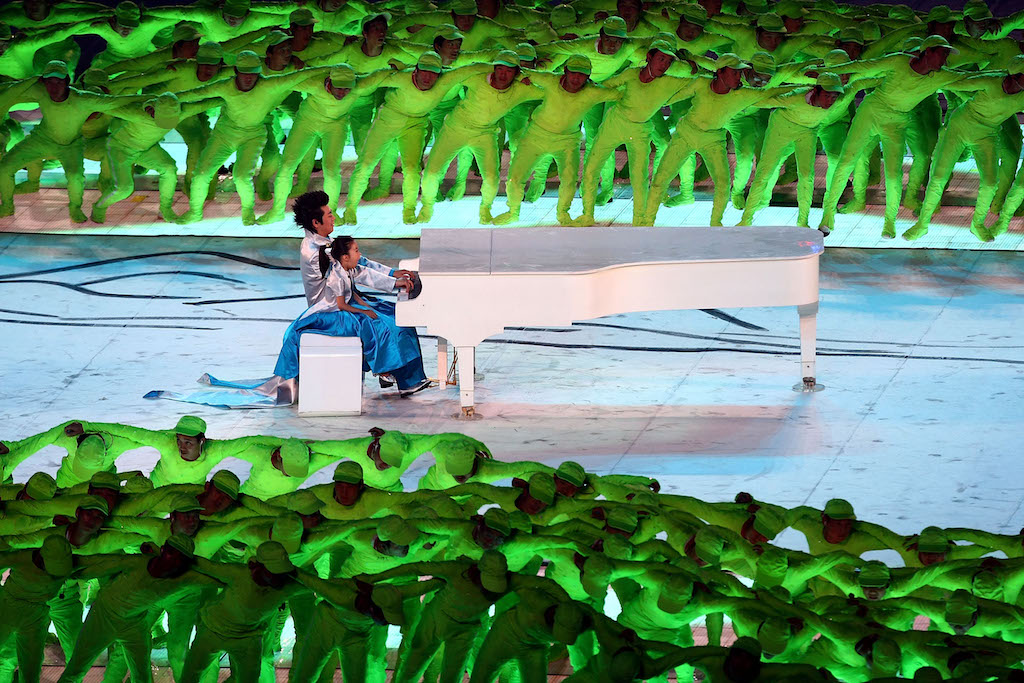 Honorable mention: John Lennon's Steinway Model Z, $2.37 million
Before this piano was retired and sold at auction for $3.22 million, the Heintzman Crystal entertained the world at the 2008 Beijing Olympics. It may look too beautiful to play, but now it makes sweet music in the home of a private owner.
Next: You won't find this in your neighborhood liquor store.
11. Pasión Azteca, Platinum Liquor Bottle by Tequila Ley: $3.5 million
Honorable mention: Henri IV Dudognon Heritage Cognac Grande Champagne, $2 million
The strongest and most expensive tequila in the world, Раѕіоn Аztеса costs so much because its bottle is made of platinum and white gold and covered in nearly 6,500 diamonds. The tequila itself is a four-year-old Anejo, according to Thrillist.
Next: Card-collecting as a hobby isn't dead.
12. "Jumbo" T206 Honus Wagner baseball card: $3.12 million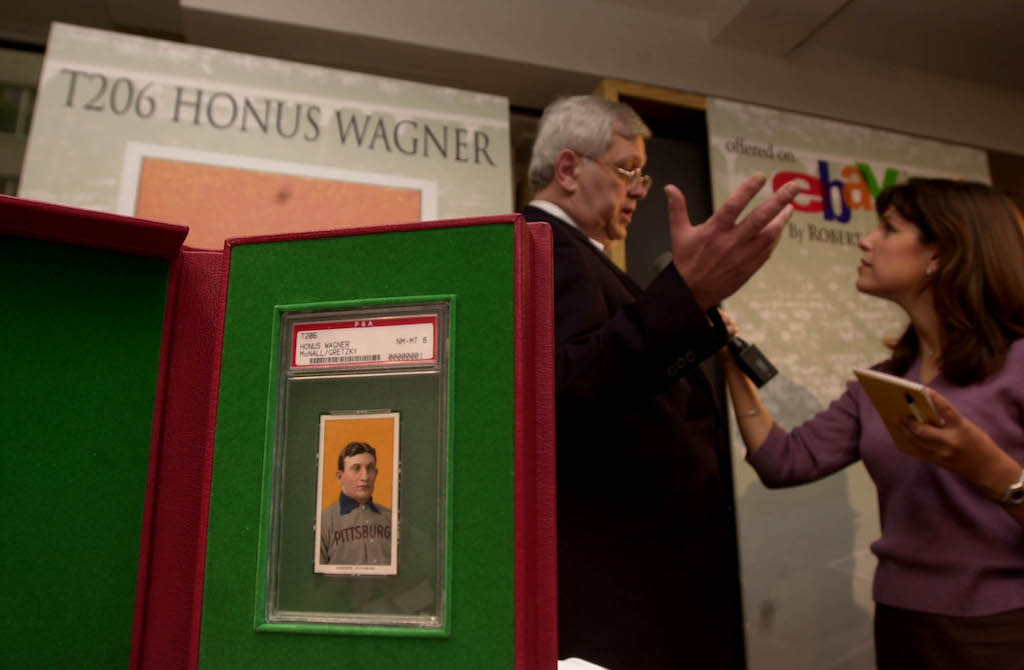 Honorable mention: "Jumbo" T206 Honus Wagner (from the same series), $2.8 million
The world record for a baseball card sale goes to this "Jumbo" Honus Wagner card from the American Tobacco Company's T206 series. The anonymous seller, who bought it in 2013 for $2.1 million, flipped it for $3.12 million three years later. Not a bad investment. So, why is this card so coveted? Only three American Tobacco Company cards from this series are in circulation and "in decent shape," explains Yahoo News.
Plus, Wagner asked to be removed from the series; it's not clear if this was due to the cigarette affiliation or a desire to make money elsewhere.
Next: An option for when your phone contract expires
13. iPhone 4 Diamond Rose Edition by Stuart Hughes: $8 million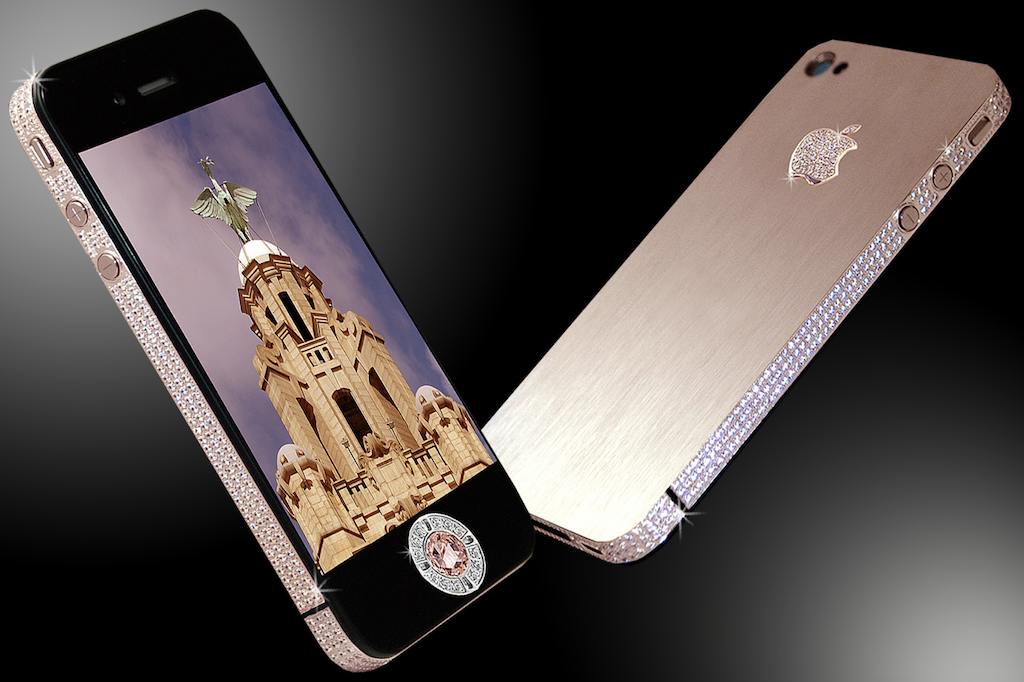 Honorable mention: iPhone 3GS Supreme Goldstriker Advanced by Stuart Hughes, $3.14 million
Hughes, an elite British designer, has tried to build a house out of gold. Of course, he'd do the equivalent for an iPhone. The Apple logo is made of 53 diamonds; 500 diamonds encrust the rose gold bezel of the device. A 7.4-carat pink diamond comprises this phone's navigation button. Only two of these 32G phones will be produced, according to Hughes.
Gold-mining mogul Tony Sage owns one of them. He keeps it in Hughes' exclusive chest made of a single block of Imperial Pink granite and lined with top-grain Nubuck leather.
Next: Where would you put this sculpture on display?
14. Alberto Giacometti's L'Homme au doigt sculpture: $141.3 million
Honorable mention: Alberto Giacometti's L'homme qui marche I, $104.3 million
In 2015, a private owner sold this six-foot-tall bronze statue to Steven A. Cohen, a hedge fund billionaire. "Cohen's collection of modern and contemporary art is widely considered to be among the best in the world," reports Art News. The Swiss artist, Alberto Giacometti, made six casts; L'Homme au doigt, or the "Pointing Man, is one of them.
Next: This boat might sink from all the gold.
15. History Supreme Yacht: $4.5 billion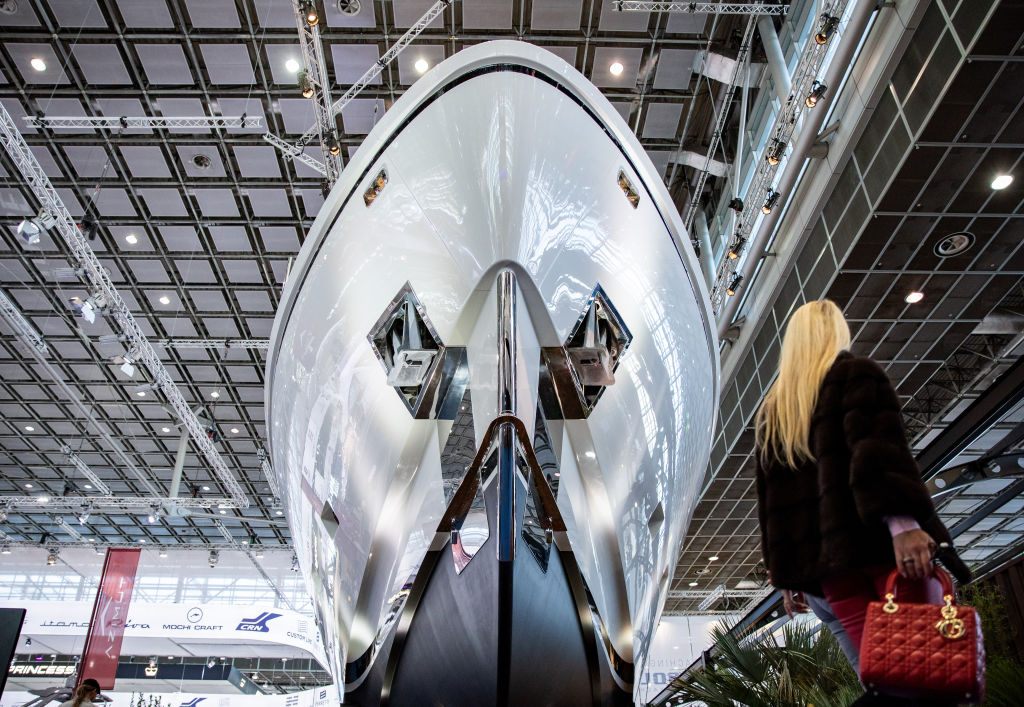 Honorable mention: Eclipse (533 feet long), $1.5 billion
Malaysia's wealthiest person, Robert Knok, owns the History Supreme, a 100-foot-long yacht made of solid gold. Designed by UK's Stuart Hughes, the boat's master bedroom has a wall made of meteorites and a statue made from the bones of a T-Rex. As Lux Habitat explains, "The master suite is adorned with a 68 kg 24-carat gold Aquavista Panoramic Wall Aquarium and a liquor bottle featuring a rare 18.5-carat diamond."