These 'Bachelor' Relationships Lasted Less Than 6 Months
A couple from The Bachelor who didn't live happily ever after? We don't believe it — except, we totally do. Turns out, a reality TV dating show isn't exactly the best place to find true love, and no one is surprised. After all, there have been plenty of Bachelor couples whose flame blew out faster than the season could air. Seriously.
Case in point: These seven relationships that didn't last more than a few months. So, stay tuned as we count down to the shortest-lived relationship in Bachelor history.
7. Brad Womack and Emily Maynard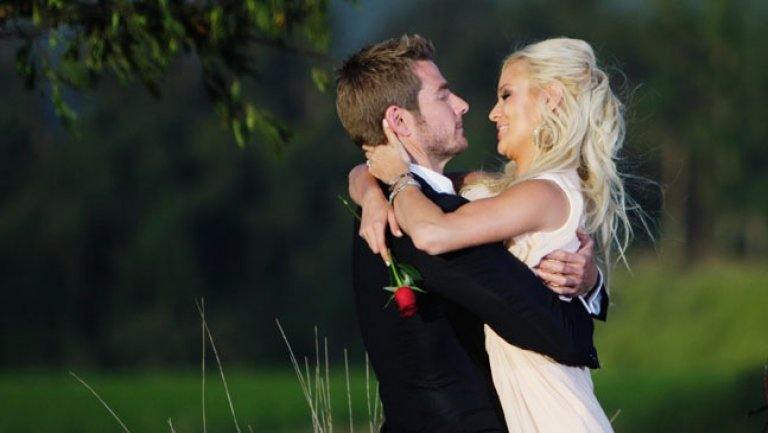 How long the relationship lasted: Five months
Season: 15
Brad Womack was lucky enough to get a shot at love not once, but twice. (Of course, you'd have to believe that starring on The Bachelor is a real shot at love, but you get the idea.) The first time around, Womack didn't propose to either of the two women left standing in Season 11. But his Season 15 run was different — sort of.
In the Season 15 finale, Womack proposed to Emily Maynard. And the real kicker? Well, they briefly broke up while the season was still airing. They did, however, get back together, only to split up for good in June, 2011.
Next: Don't pop the question unless you're 100% sure.
6. Matt Grant and Shayne Lamas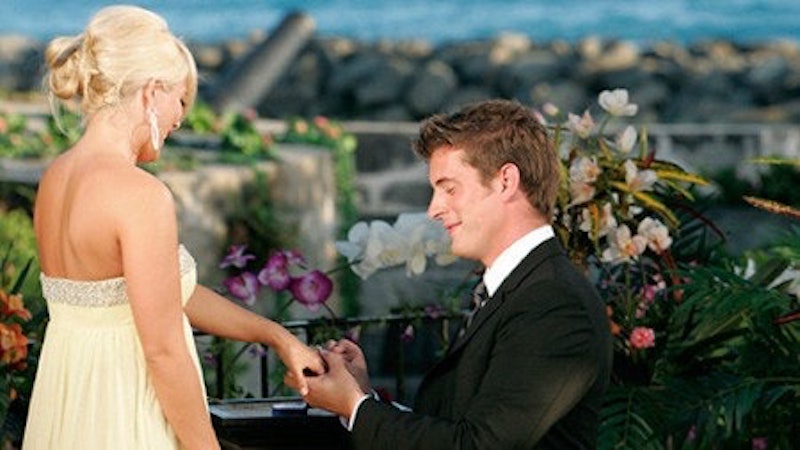 How long the relationship lasted: Four months
Season: 12
At the conclusion of Season 12, Matt Grant popped the question to Shayne Lamas. And with a 2.85-carat platinum and diamond ring, she couldn't say no. Unfortunately for her, though, a fancy ring does not a lasting relationship make — a lesson she'd learn after four short months.
"We tried hard to make it work but we realized that we were both heading in different directions," the then-recently-broken-up couple told People. "We truly care about each other and will remain close friends." Hopefully, it was as cordial as they made it sound.
Next: Not even a prince can guarantee a happily ever after. 
5. Prince Lorenzo Borghese and Jennifer Wilson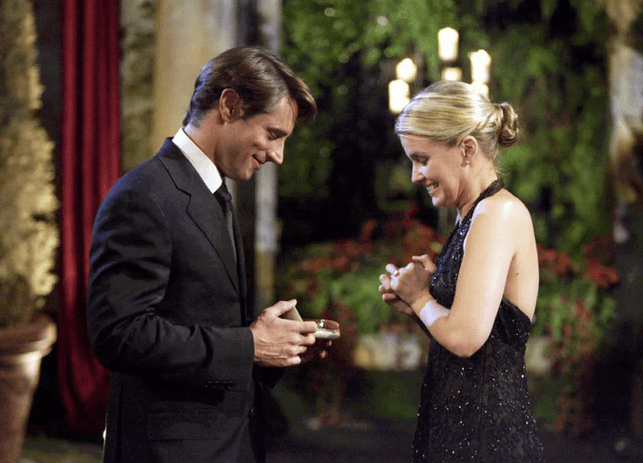 How long the relationship lasted: Four months
Season: 9
Yes, he's a prince and the heir to the Borghese cosmetics empire. So, it's fair to say he's royalty, or whatever. More importantly, though, he's a Bachelor alum who's made this list for good reason, and here's why: Borghese's season didn't end with an engagement.
Rather, he and the lady of his choosing, Jennifer Wilson, ended up dating for a few months before breaking it off in January, 2007
Next: This one ended with a ring, but it's not the kind you think.
4. Bob Guiney and Estella Gardinier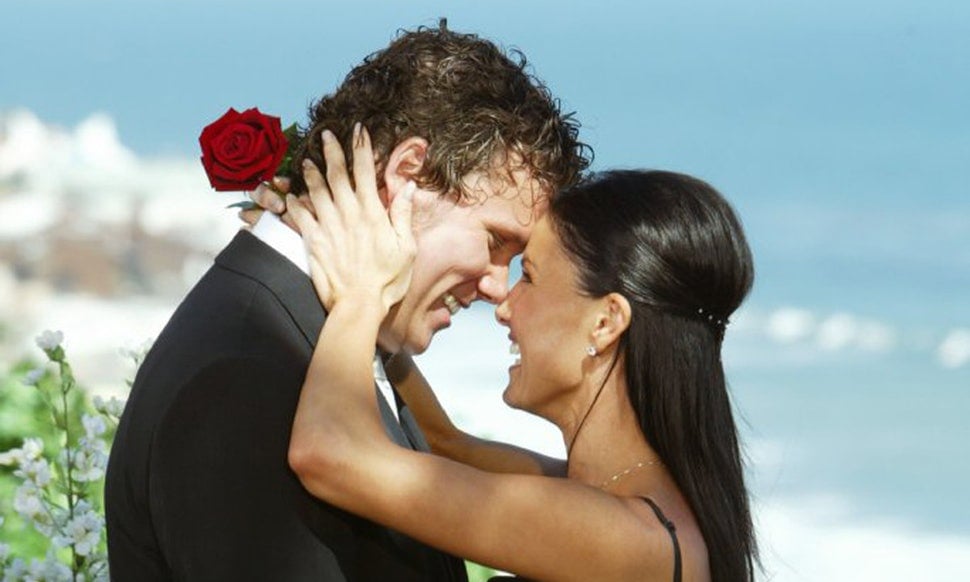 How long the relationship lasted: Three months
Season: 4
At the close of Season 4, Bob Guiney gave his suitor, Estella Gardinier, a ring. But it's wasn't an engagement ring. Even better, it was a promise ring (because apparently, those still exist). Unfortunately for them, their relationship only lasted one more month after the show finished airing.
Next: Is a long-lasting couple too much to ask?
3. Travis Lane Stork and Sarah Stone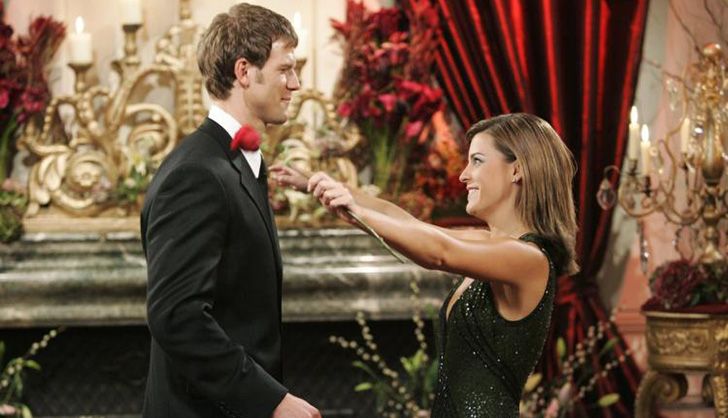 How long the relationship lasted: Two months
Season: 8
At the end of Season 8, doctor and TV personality Travis Stork didn't pop the question to Sarah Stone. And there would be no marriage in their future. In March, 2006, these two not-so-in-love-lovebirds split up after two months of dating.
Next: This couple didn't make it any longer.
2. Jesse Palmer and Jessica Bowlin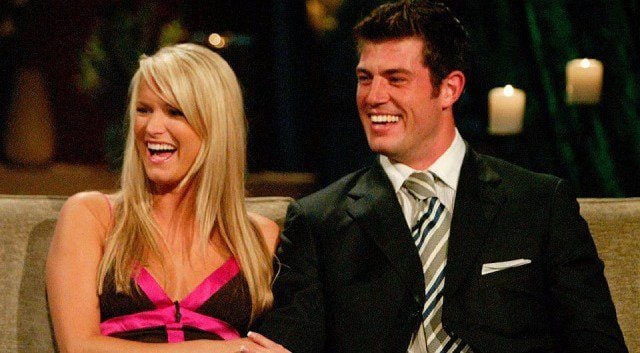 How long the relationship lasted: Two months
Season: 5
Although Jesse Palmer didn't get down on one knee at the end of his season, there was still a clear winner — er, we mean woman he wanted to continue dating after the show had ended. That, of course, means he'd no longer have to continue referring to his leading lady, Jessica Bowlin, by her first name and last initial.
Forgive us for the tangent, here, but really, it's bizarre; the Bachelor has to call his suitors by their first name and last initial. Seriously. So bizarre. Anyway, back to the couple at hand: Palmer and Bowling called it quits in June, 2004.
Next: And the least successful couple in Bachelor history is …
1. Jason Mesnick and Melissa Rycroft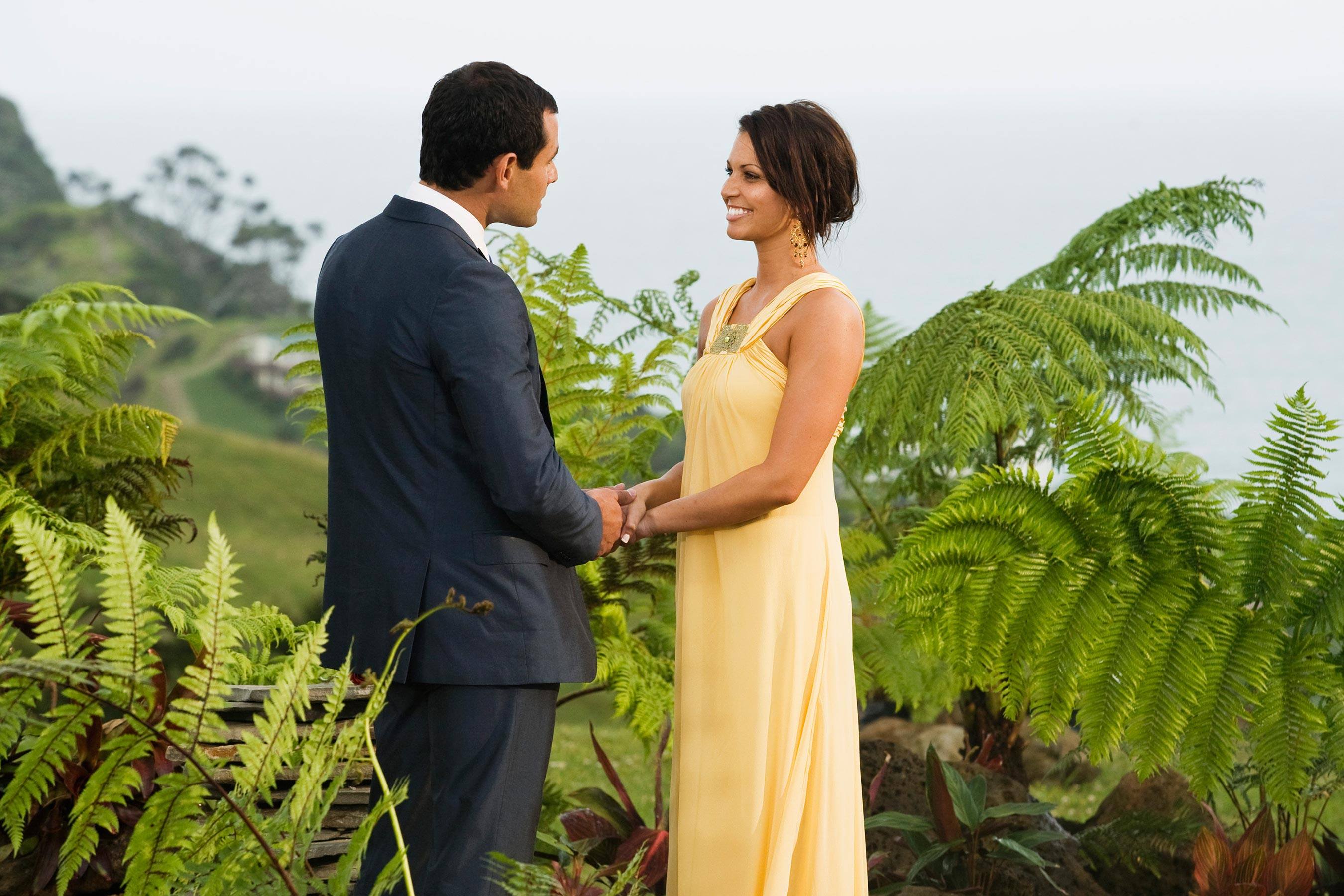 How long the relationship lasted: Less than a month
Season: 13
Shortly after Jason Mesnick proposed to Melissa Rycroft, the relationship went down the tubes. In fact, it took a turn for the worst during After the Final Rose, which was filmed before the Season 13 finale aired. And in the tackiest move seen round the world, Mesnick asked for Rycroft's engagement ring back. Yes. That happened. On national television. And Bachelor Nation cringed. Surprisingly enough, though, that's not even the worst part — well, maybe it was, but there's more.
What followed was truly a slap in the face to his short-lived fiancée. You see, Mesnick wanted the ring back so he could give it to Molly Malaney, instead. Mesnick and Malaney, whom the Bachelor had originally turned down during the finale, have been married since 2010. So, we guess happy endings are possible after all — if you ignore all the broken hearts that have resulted from the show along the way. But hey, that's love on The Bachelor for ya.
Check out The Cheat Sheet on Facebook!