These 'Elite' Co-Stars Also Starred in 'Money Heist'
Netflix's Elite has taken the world by storm. The Spanish teen drama follows a group of upper-class students attending a prestigious secondary school called Las Encinas. The teen drama features a talented cast. However, viewers may not know three co-stars from Elite also appeared on the popular drama series Money Heist aka La Casa de Papel.
Which 'Elite' actors starred in 'Money Heist'?
Actors Jaime Lorente, María Pedraza, and Miguel Herrán played central roles in the Spanish series Elite. Herrán played Christian Varela Expósito in the first two seasons of the series. Christian is a working-class student that receives a full scholarship to attend Las Encinas. After getting in a motorcycle accident, Christian moves to Switzerland. To clarify, he was given money to stay quiet about Marina's murder. So, he's been living outside of Spain ever since.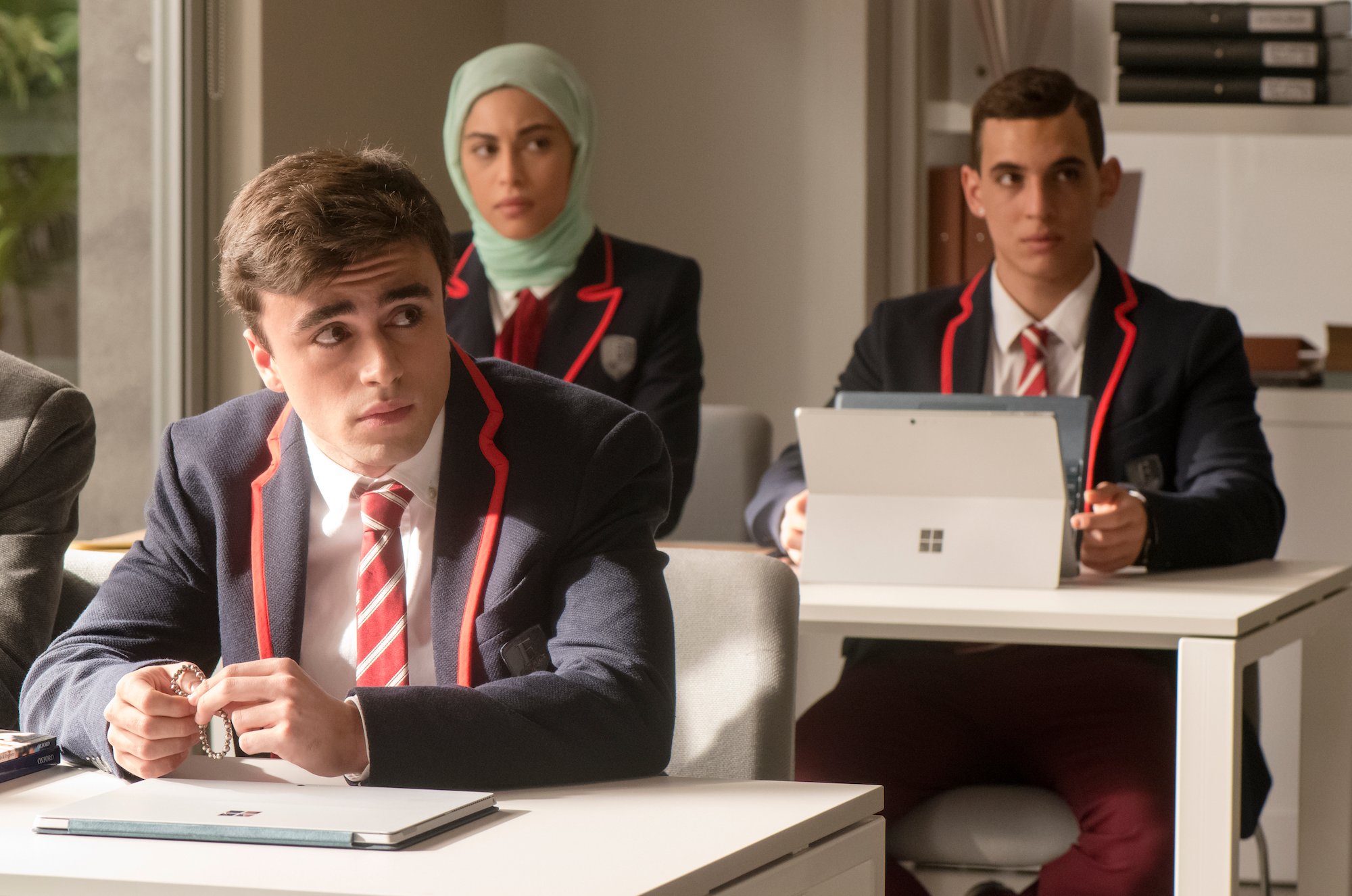 In season 1, Lorente played Fernando García Domínguez, aka Nano. He was released from prison after Samuel started attending the prestigious institution. Nano forms a romantic relationship with Pedraza's character, Marina Nunier Osuna.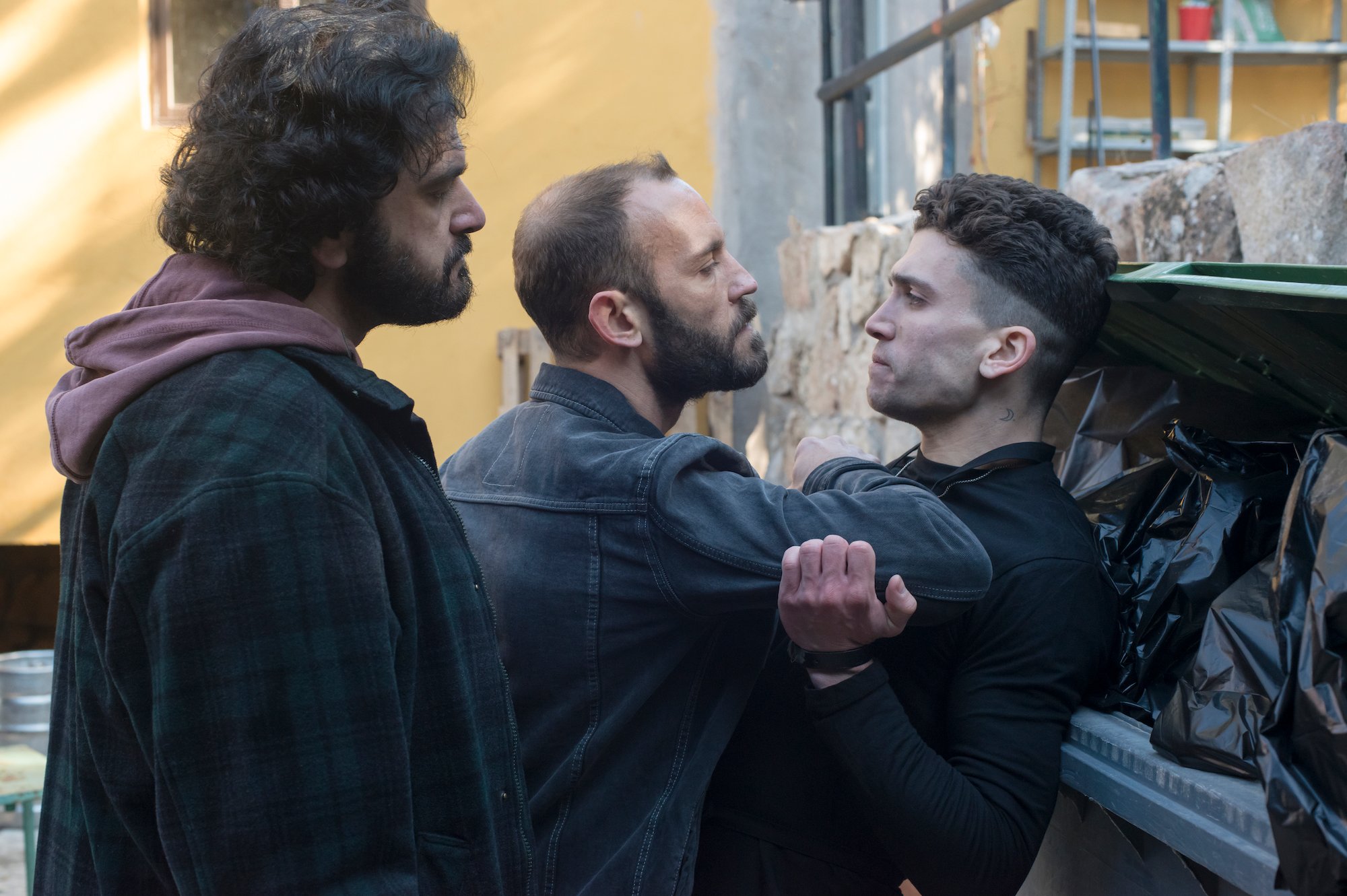 In Elite Season 1, Marina is a wealthy student that attends Las Encinas. She attends the institution alongside her brother Guzmán (played by Miguel Bernardeau). After the murder, Nano is framed for the crime. To escape imprisonment, Nano flees and never returns to Spain again. Shortly after Polo is found guilty, Nano is cleared of all charges.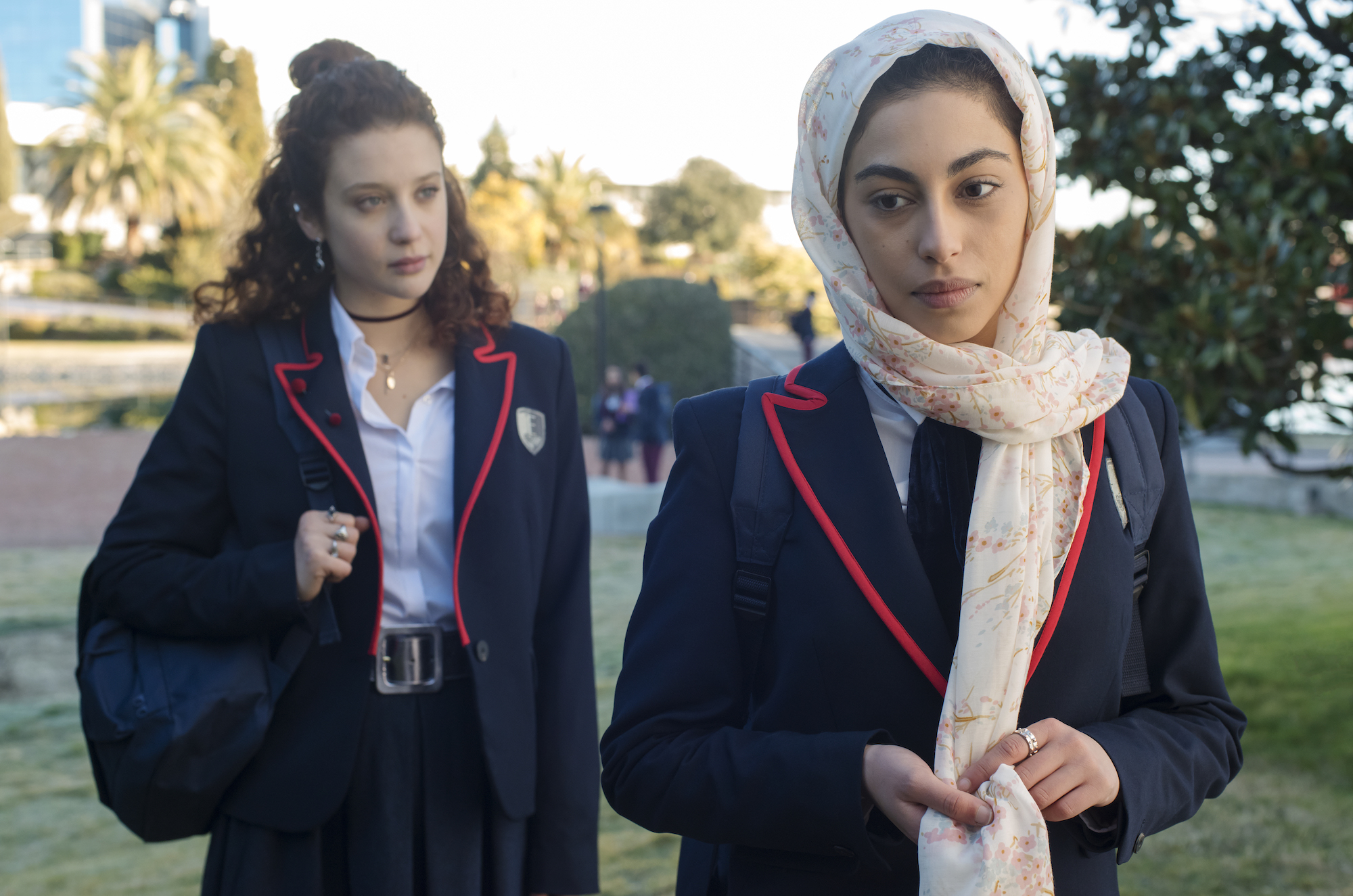 All three actors play lead roles in the crime drama
Aside from Netflix's Elite, all three actors starred in the popular crime show Money Heist. In the five-part series, Jaime Lorente portrays Denver, one of the robbers participating in the Royal Mint of Spain heist. In addition, he was convinced to join the heist by his father, Agustín Ramos (Moscow).
María Pedraza's character is first introduced in Money Heist Season 1. The actor plays Alison Parker, the daughter of Sir Benjamin Parker, the British Ambassador in Spain. Throughout the series, Miguel Herrán portrays Aníbal Cortés, aka Río. He joins the Royal Mint of Spain heist. During the preparation process, he forms a secret relationship with Tokyo (Úrsula Corberó). 
When is 'Money Heist' Season 5 Part 2 premiering on Netflix?
Netflix announced Money Heist Season 5 Part 2 would premiere in Dec. 2021. According to Radio Times, film production wrapped in May 2020. Additionally, the cast members expected to return is The Professor (Álvaro Morte), Rio (Miguel Herrán), Manila (Belén Cuesta), Denver (Jaime Lorente), Stockholm (Esther Acebo), Helsinki (Darko Peric), Rodrigo de la Serna (Palermo), Bogotá (Hovik Keuchkerian) and Alicia Sierra (Najwa Nimri).
At the moment, it's unclear if Miguel Ángel Silvestre will return as René, Tokyo's first love. Since the character's storyline appears to be over, it's hard to tell if he would be involved in Money Heist Part 2. Initially, Money Heist creator Alex Pina had no intention of writing the character out of the story. But, he decided to write him out after endless suggestions. In an interview with Hindustan Times, he said, "I had no intention of taking him out of the series. Someone said to me, 'This character doesn't fit with the times. You should take him out of the series.'"
Money Heist Season 5 Part 2 will premiere on Dec. 3rd, 2021