These 'Fixer Upper' Throwback Photos of Chip and Joanna Gaines' Pilot Episode Show How Far They've Come
Remember when Joanna and Chip Gaines won our hearts on HGTV on their DIY show 'Fixer Upper'? Take a look at how it all began and the stunning changes that have taken place in their lives since then.
It's hard to believe it's been almost 10 years since HGTV brought Joanna and Chip Gaines to our small screens in Fixer Upper.
And so much has changed in that near-decade: their family has grown and so has their net worth, with the couple overseeing a DIY empire that includes not only their popular program but also a restaurant, cafe, hotel, and market.
But enough about now: Thanks to Joanna's picture-perfect chronicling on Instagram of the couple's ascent, we can go back to where it all began.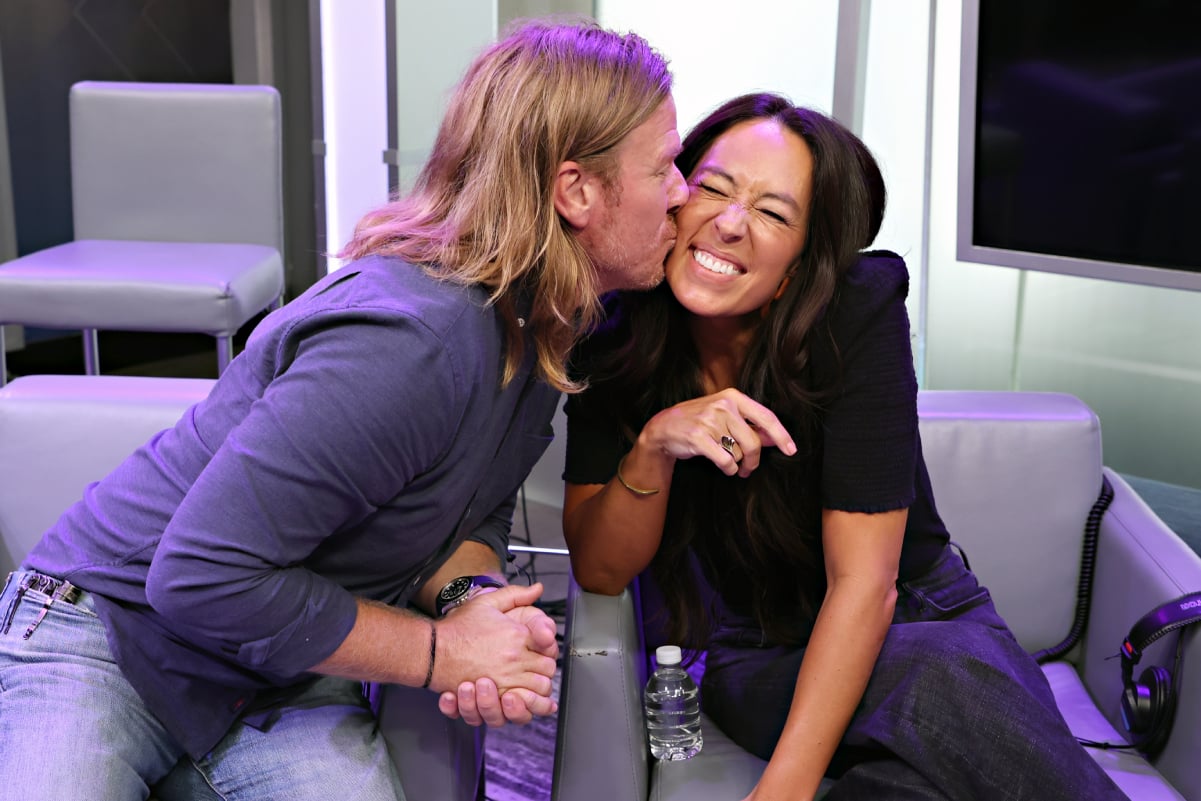 Joanna's first Instagram posts only had a few hundred likes and even fewer comments
Looking through Joanna Gaines' Instagram account back when she and Chip were just launching Fixer Upper is like peeking in an old high school yearbook. So much has changed since then.
Although the two are now polished professionals in front of a camera, in the photo below Joanna caught Chip getting his lines straight for the pilot episode. Her caption reads, "Chip reading his lines for the pilot… Again."
Comments for that early show ranged from supporters "praying for u guys" to more recent (about three years ago) remarks aptly asking, "Did you ever think your brand would reach such a large audience and influence so many people? Such great work!"
The quality of the photos nine years ago was not nearly as put-together as the couple's posts now. Another photo posted by Joanna showed her filming the "Last and final shot for the pilot. #finally #willneverwearthatagain." 
The post gathered just a few hundred likes and only a handful of comments including "You look gorgeous" and "You radiate, woman!"
Lastly, the star posted a humorous photo of a show producer "hiding in the car so he isn't seen in the shot. #wishiwouldhavevacuumedmycar #behindthescenes"
The pilot of 'Fixer Upper' established the couple as the renovation team to watch
As soon as viewers began watching Chip and Joanna on the show's first episode, they were hooked: An attractive young couple, kids in tow, remodeling and "fixer-uppering" the properties of other families looking to them for their dream home. It was and still is great reality television.
The first eps of the show opened with the duo defining themselves for their new audience with something of a mission statement lasting a full minute: "Every town has that neighborhood. The one with the perfect commute, great schools, and amazing homes. It's the one everyone wants to live in but few can afford. 
"We're Chip and Joanna Gaines. We've made those out-of-reach neighborhoods reachable. We do it all. … We help our clients find the not-so-perfect house in that oh-so-perfect spot. Then we design, construct, and transform that nightmare into somebody's dream. All it takes is some faith. Do you have the guts to take on a fixer-upper?"
Chip and Joanna Gaines' lives have changed dramatically
The Gaines' lives are almost unrecognizable since their humble start. While they'd already been flipping homes at the time of Fixer Upper's pilot episode, they've only gone from strength to strength. 
Here's how Joanna and Chip's personal and professional lives have completely changed:
-They've added another member to the family, their son Crew; 
-They've written several books together and individually and launched The Magnolia Journal magazine; 
-Their brand is attached to merchandising including home goods such as paints, wallpaper, and more; 
-They opened the Magnolia vacation rental properties;
-Their Magnolia Network has moved from Discovery to HBO/HBO Max;
-And Joanna's Instagram posts get significantly more traffic these days, with a post, above, of her interview with Drew Barrymore racking up over a million views
The couple, who could never have envisioned the growth their first house flips would lead to, enjoy a combined net worth of $20 million. Maybe they were right all along: they really are just getting started.