These 'Incredible Dr. Pol' Stars Just Marked a Couple of Exciting Milestones
One of Nat Geo Wild's most popular programs, The incredible Dr. Pol's cast has become like family to viewers. And these family members just celebrated incredibly important milestones.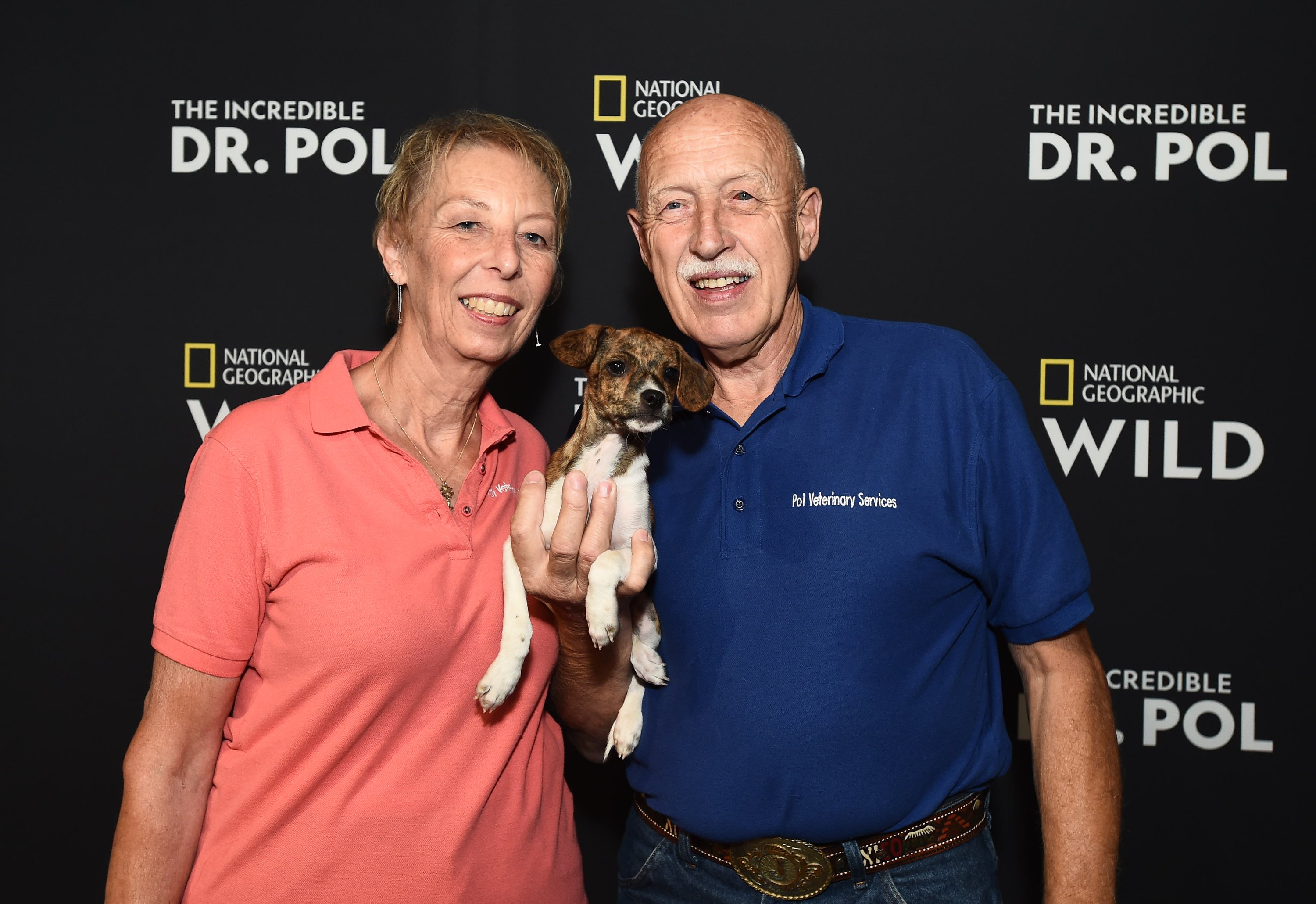 Dr. Pol didn't think the Nat Geo Wild show would succeed
When Dr. Pol's son, Charles, approached him about creating a reality show for the National Geographic network about a day in the life of a veterinarian, the vet's answer was 'Who would want to watch me stick my arm up a cow's behind?'
It seems that millions of people do. The Incredible Dr. Pol is one of the network's biggest hits.
"It's a family show for all ages," Dr. Pol told TVBrittanyF in Sept. 2020. "Diane and I go to church. We treat others like we want to be treated. And it's the positive message that comes through the show that people really love."
The Incredible Dr. Pol's fans seem to enjoy watching the day in and day out of life at the busy Michigan clinic.
"This is what we hear from all our fans," Dr. Pol added, "'Oh, it's so nice to see that the family all gets along good together, [that they] have fun together. That the people in the clinic are almost like family.' This is what our fans really like."
The Pols just celebrated their 54th wedding anniversary
Diane and Dr. Pol met when a young Jan Pol traveled from his native Netherlands high school as a foreign exchange student to the United States. Staying with Diane's family, the two students quickly fell in love and eventually married. Now, together for over half a century, the couple is celebrating their wedding anniversary.
"I stayed with the Dalrymple family in the small town of Mayville, Michigan," he recalled in his book Never Turn Your Back on an Angus Cow. "I was eighteen years old and in the same grade as their daughter, Diane. Some people wonder why a family with a teenage daughter would invite a teenage boy to live in their home, but this was a very different time socially. I don't remember anybody even questioning it then."
Jan and Diane shared a deep love for animals. He, in fact, described his future wife's love for her pet duck, with which she even played games at times.
"How could anybody not find a woman who played tag with her pet duck attractive? But we liked each other as friends so much, it didn't even occur to us that maybe we were also falling in love," he said.
The two married in 1967, and thirty years after opening Dr. Pol's veterinary clinic in 1981 out of their garage, premiered The Incredible Dr. Pol on Nat Geo Wild.
And Dr. Pol just turned 79
The incredible veterinarian himself just celebrated his 79th birthday on Sept. 4th. Last year, Diane gave the doc the gift of one million Facebook followers.
She put out at that time an appeal on social media saying, "Hi, this is Diane! And I have some exciting news. We have almost a million followers on Facebook, so we would like to hit the million mark for Dr. Pol's birthday, which is Sept. 4. So, sign up, tell your friends, recruit them, help us to surprise Dr. Pol!"
The mission was accomplished, with Dr. Pol's fans helping his social media page to reach that goal and then some.
Happy birthday, and happy anniversary, to the Pol family!