These New Valentine's Day Movies Are Airing on Hallmark Channel This Weekend
Hallmark Channel is here to put a little romance in your weekend. Two Valentine's Day movies will premiere as part of the network's "Love Ever After" event. In one, Playing Cupid, a single middle school teacher is set up with a divorced dad by one of her students. In Valentine's Again, a young woman searches for her soulmate. 
'Playing Cupid' airs Feb. 13 
In Playing Cupid, Laura Vandervoort plays Kerri Fox, a beloved — and single — middle school teacher. When she assigns her students a project that requires them to create and run their own small business, 13-year-old Clara (Mia Quaranta De La Rosa) knows she has the perfect idea. She decides to leverage her matchmaking skills and become Cupid Clara, an idea that doesn't exactly thrill her newly single dad David (Nicholas Gonzalez). 
Clara's business is flourishing, and before long, she decides her teacher would be the perfect match for her dad. But Kerri and David aren't so sure love is in the cards. 
Playing Cupid airs Saturday, Feb. 13 at 9 p.m. ET on Hallmark Channel. 
'Valentine's Again' airs Feb. 14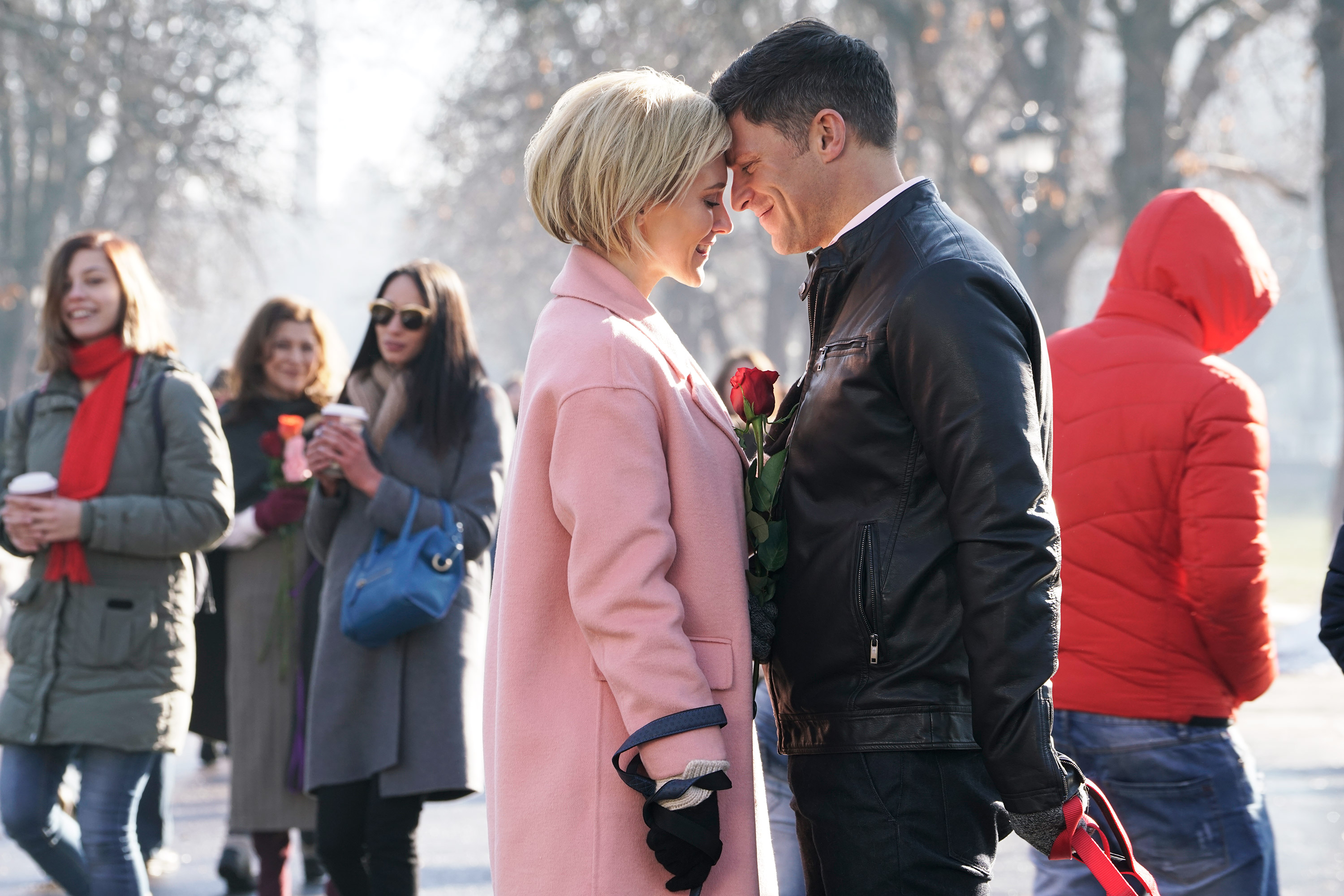 On Valentine's Day, tune in to watch Valentine's Again. This Groundhog Day-esque film begins with Kat (Nicky Whelan) majorly down-in-the-dumps after a failed Valentine's Day date with a guy she really thought was her perfect match. As she walks home, Kat bumps into a mysterious stranger (Marina Sirtis). The woman reveals that Kat actually spoke to her soulmate earlier that same day. 
The next morning, Kat wakes up with a strange feeling of déjà vu. She runs into the stranger again, who tells her that she'll have to relive Valentine's Day again and again until she discovers her soulmate's identity. Kat is understandably skeptical, but decides to follow the stranger's advice, going on dates with each of the different men she meets throughout the day. But when Kat finally connects with Danny (Greg Vaughan), the man she's meant to be with, Cupid's arrow somehow goes astray. If she wants to stop reliving Valentine's Day and find true love, Kat will need to learn more about who she is and what she really wants from life. 
Valentine's Again air Sunday, Feb. 14 at 9 p.m. ET on Hallmark Channel. 
Revisit other favorite romantic movies this Valentine's Day weekend on Hallmark 
In addition to new movies, Hallmark Channel will also re-air a few romantic favorites this weekend. 
On Friday, Feb. 12, you can watch Love on the Sidelines, a rom-com about a down-on-her-luck young woman who lands a job as the assistant to a star quarterback, even though she knows nothing about football. It airs at 7 p.m. ET.
At 7 p.m. ET on Feb. 13, Hallmark will re-air the 2020 movie A Valentine's Match, about a fired TV host who returns home and reconnects with her ex-fiancé.
On Valentine's Day, Hallmark will air The Story of Us beginning at 5 p.m. ET. It's about a woman who discovers that her first love is the architect behind a development that threatens to put her bookstore out of business. 
Check out Showbiz Cheat Sheet on Facebook!