These 'Office' Bloopers Can Only Be Seen on 'SuperFan' Episodes
People can't get enough of The Office. Despite being off the air for almost a decade, fans of the show are always clamoring for more. Since the show has moved to Peacock, some fans who previously watched the The Office on Netflix have been upset, but the streaming service has added some incentives to watching the show on their platform, including Superfan episodes that include exclusive content and The Office bloopers.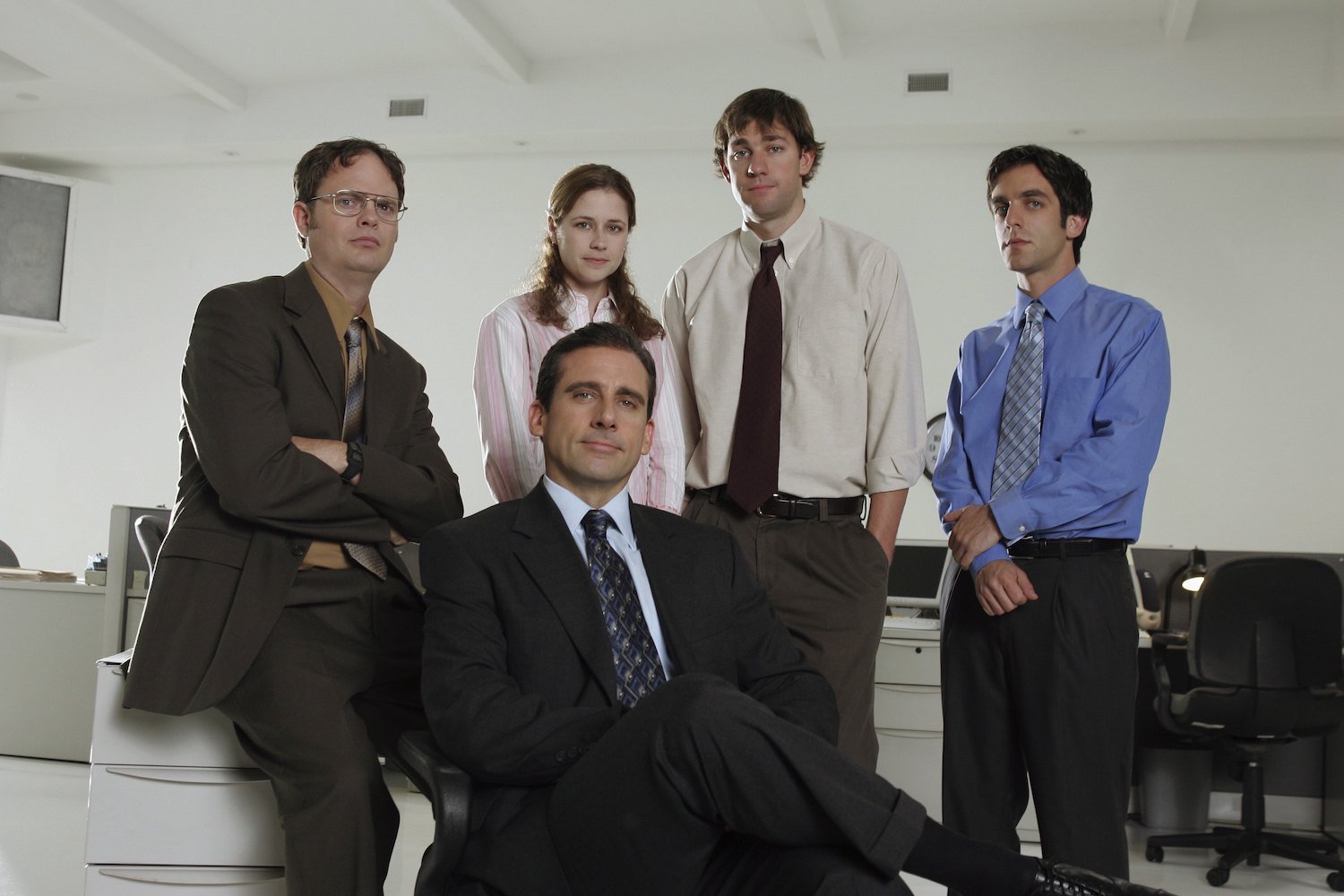 'The Office' pretzel day brings new Superfan episodes
Previously, the streaming site released The Office Superfan episodes for season 3 and now, fans can also watch these extended episodes of season 1 as well. Not only will this allow fans to see behind-the-scenes Office bloopers, but they will also feature interviews and deleted scenes.
In total, Peacock now has 30 Superfan episodes of The Office available for viewers. The release of season 1 Superfan episodes came on April 26, which is National Pretzel Day in America. As fans of the show will know, The Office Pretzel Day is very special to the workers of Dunder Mifflin.
In season 3, Stanley Hudson, played by Leslie David Baker, introduced Pretzel Day to viewers in "Initiation."
"I wake up every morning in a bed that's too small, drive my daughter to a school that's too expensive and then go to work for a job for which I get paid too little," Stanley says. "But on Pretzel Day? Well, I like Pretzel Day."
On Pretzel Day, the owner of Scranton Business Park, where the office is, gives all employees in the park a soft pretzel.
'The Office' bloopers
If you've seen any of the Office blooper compilations, then you know a lot of them happened when Rainn Wilson had to do a scene with John Krasinski. In an interview with NPR, Krasinski revealed that he often got hurt when filming with Wilson.
"One of the things that I got nervous about was play fighting with him, because he's a very good actor, but I, for some reason, would always end up injured when we did any play fighting," Krasinski said. "So there were all these scenes where he would throw snowballs at me and it actually hurt, or he'd go to push me and he'd push me too hard, and I'd actually get hurt."
Other times, bloopers ended up adding to the scenes or the continuity of the storylines and were left in.
For instance, in Season 1's "Basketball" episode, there's a scene where viewers can see a boom microphone in the shot.
During an episode of the Office Ladies podcast, Angela Kinsey revealed that they left the scene in on purpose.
"In the very early moment of this episode, you see the boom microphone dip down into frame," she said.
"Now, normally, you would never allow this on television. But on our show, this was considered gold," she continued. "We kept this stuff in, like you never not used a take that was funny just because you saw the boom microphone or anything."