These 'Parks and Recreation' Stars Appeared in 7 Different Projects Together (So Far)
Adam Scott and Kathryn Hahn have worked together on more than a few projects.
From 2009-2015 Parks and Recreation provided a weekly dose of comedy. Two of the show's stars — Adam Scott and Katherine Hahn — have actually appeared in a number of other projects together outside of the Pawnee, Indiana sitcom. Here's a rundown of the hilarious duo in action.
'Parks and Recreation' showed Adam Scott and Kathryn Hahn's comedic timing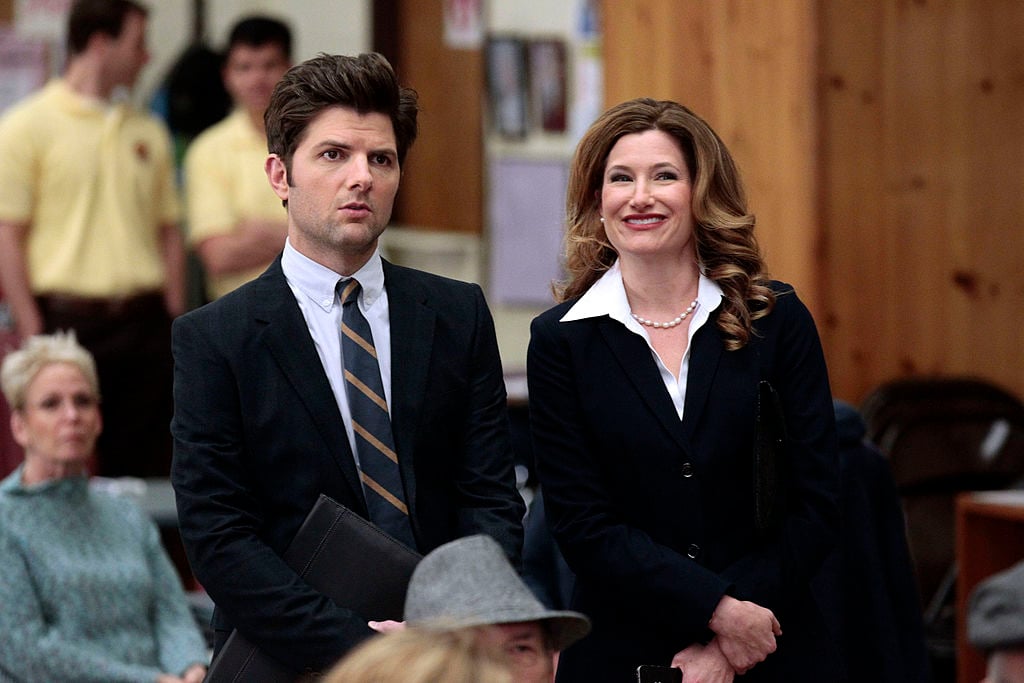 Probably the most obvious choice for Scott and Hahn's top performances together is that of Parks and Rec. Scott (who played Ben Wyatt) was in 96 episodes and Hahn (as Jennifer Barkley) appeared in 10. Their chemistry on the show is evident as Hahn's character was a campaign manager to Scott's future Mrs. Leslie Knope (Amy Poehler).
'The Secret Life of Walter Mitty' had a lot of other big names
In 2013, both stars came on the Ben Stiller-directed movie, The Secret Life of Walter Mitty alongside a slew of bug names. Shirley MacLaine, Sean Penn, Kristin Wiig, and Jon Daly are among those in the film who follows Ted Hendricks (Scott) as Walter Mitty's (Stiller) manager whose job is to downsize Mitty's company. Hahn plays Mitt's sister, Odessa in this all-star flick.
'Flower' comes with an R-rating
In a lesser-known world, Scott and Hahn costar in the rated-R Flower. The movie about a "sexually curious teen" who "forms an unorthodox kinship with her mentally unstable stepbrother," according to IMDb. If you've not heard of it, it's because, despite a stellar cast, the film itself wasn't well-received by critics. Rotten Tomatoes scored it at just 49 percent.
'Stepbrothers' is one of Scott and Hahn's classics
As far as classics go, Stepbrothers is at the top. The Will Ferrell and Adam McKay production starred Scott as Brennen's (Ferrell) cruel brother Derek. Hahn plays Derek's wife Alice who later has a thing for the other stepbrother Dale (John C. Reilly). If you can't recite at least one line from this one, do you even know Scott at all?
'Timms Valley' also had some big names
Another under-the-radar project starring Scott and Hahn is that of the scripted comedy Timm's Valley (which was directed by the same who directed Walter Mitty). The stop-motion picture features the voices of Hank Azaria, Elizabeth Banks, Chris Pratt, and of course Hahn and Scott.
'The Greatest Event in Television History' didn't last long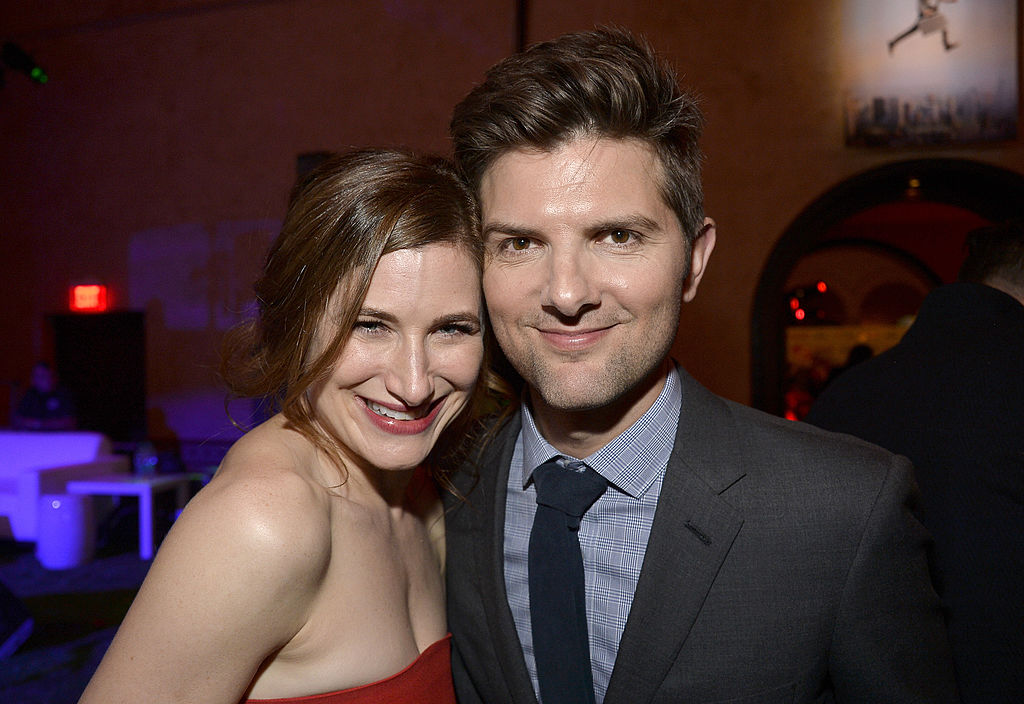 In a project that only lasted four episodes, Hahn was announced to become a part of Scott's The Greatest Event in Television History, which is a shot-for-shot re-do of come of TV's best opening credits.
Scott commented on one of the episodes via Vulture in 2013 saying it was, "by far the stupidest one we've done yet. Almost embarrassingly stupid. Hopefully in a funny way."
'Our Idiot Brother' is a reminder that Paul Rudd doesn't age
If you thought we forgot about 2011's Our Idiot Brother — featuring the incomparable Paul Rudd — think again. The comedy featuring Rudd who makes himself the center of his three sisters' worlds revealed Scott and Hahn aren't the leads but does it even matter as long as they're together(no)?