'Thirty-Nine' K-Drama Will Not Air Episode 7 Next Week and Go on Hiatus
Fans will have to wait for what comes next for Mi-jo, Chan-young, and Joo-hee after 'Thirty-Nine' Episode 6. The Netflix K-drama centers on three best friends turning 40 dealing with love and what life throws at them.
Netflix has Korean drama fans hooked on its romantic drama Thirty-Nine. The K-drama aired on Feb.16 and has aired five episodes so far. For Thirty-Nine, the K-drama tells the story of three high school friends who are now turning forty and looking for love and dealing with the turbulent times life throws at them. K-drama fans will be dismayed to learn Thirty-Nine will not air episode seven as planned and go on hiatus next week.
[Spoiler alert: This article contains mild spoilers for Thirty-Nine.]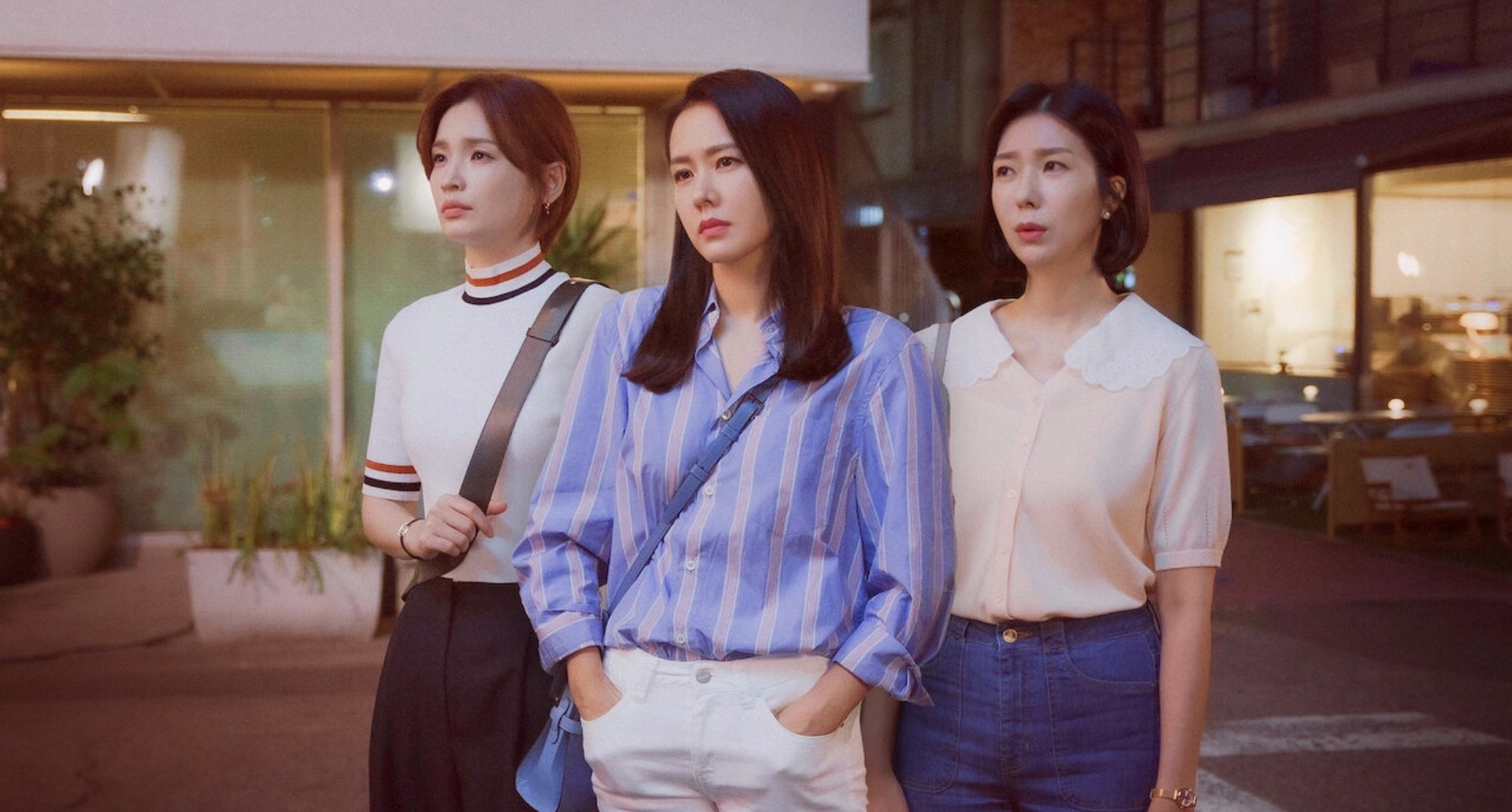 'Thirty-Nine' put on hold for presidential elections
Fans will have to wait one week to see where Cha Mi-jo, Jeong Chan-young, and  Jang Joo-hee are headed next after Thirty-Nine Episode 6. According to Soompi, JTBC officially announced on March 4 the K-drama will take a hiatus next week. Fans do not have to worry as there is a common reason. Due to coverage of the presidential elections, Thirty-Nine will not air episode 7 on March 8.
It is common for TV shows and K-dramas to take a hiatus during important scheduled country events. Last year, Hospital Playlist took a one-week hiatus due to the 2022 Qatar World Cup coverage. Fans should not fear as JTBC will instead air a recap special.
On March 9, JTBC's special will cover episodes one through nine. After the one-week hiatus, Thirty-Nine will continue with its schedule and premiere episode 7 on March 16.
Where did 'Thirty-Nine' Episode 6 leave the character?
The Netflix K-drama has proven to be an emotional rollercoaster after it broke a cardinal rule and revealed Chan-young's fate. By Thirty-Nine Episode 6, the characters have come to terms with her decision not to get treatment. The star of the episode is hard to watch as Seon-u's father visits Mi-jo's clinic and rudely asks his adopted daughter So-hee why she is there.
After an uncomfortable dinner with the four characters, Mi-jo helps reassure So-hee over drinks. Meanwhile, Joo-hee talks with her mother to find information about Mi-jo's birth mother but learns it might be best not to when her mother hands her a letter from prison. Mi-jo and Chan-young meet and lament their circumstances.
The next day, So-hee faces a difficult customer at work, and Mi-jo visits Chan-young and tells her they will visit all the time. That night, the three friends hang out and watch K-dramas together. The following day, Mi-jo and Seon-u are driving for a camping trip but learn Joo-hee left her job and returned.
At the same time, Chan-young is visited by Jin-seok, who begs her to let him stay. She unwillingly does when her mother decides to visit and is happy to see him. Mi-jo and Seon-u go to Chan-young's and have a small party. When the doorbell rings, Mi-jo opens the door to Jinn-seok's wife. Mi-jo begs her to let Chan-young and Jin-seok alone, at least for today.
'Thirty-Nine' K-drama is about three friends facing difficult times
Besides the K-drama's stellar cast, Thirty-Nine has fans hooked on its emotional life journey. The three characters met in school and have been together ever since. Mi-jo was adopted but grew up to run her own dermatology clinic. Joo-hee is a beauty manager at a department store. Chan-young dreamed of being an actor but instead became an acting coach.
All three friends are 39 and on the cusp of turning 40. They soon face looking for true love, repairing family relationships, careers, and the inescapable fate of losing someone they hold dear.