'Thirtysomething': Peter Horton Reveals the Real Reason Why Producers Killed off Gary Shepherd
Actor Peter Horton, who played Gary Shepherd on ABC's thirtysomething, recently shared that he was essentially the "hitman" of his own character, revealing his character's death was baked into the plot long before the pilot aired.
Thirtysomething viewers were left with their collective jaws on the floor when they experienced that "shock and awe" whiplash moment on Feb. 12, 1991.
Nancy Weston (Patricia Wettig) learned her ovarian cancer had not spread and she was in the clear. This was a moment that writers teased for months. But the happy scene was destroyed when Gary Shepherd was suddenly killed in a freak car accident. In 1991, main characters on television dramas weren't suddenly killed off, especially mid-season. The episode, "Second Look" helped to guide the series to the end, fleshing out the remaining characters' future.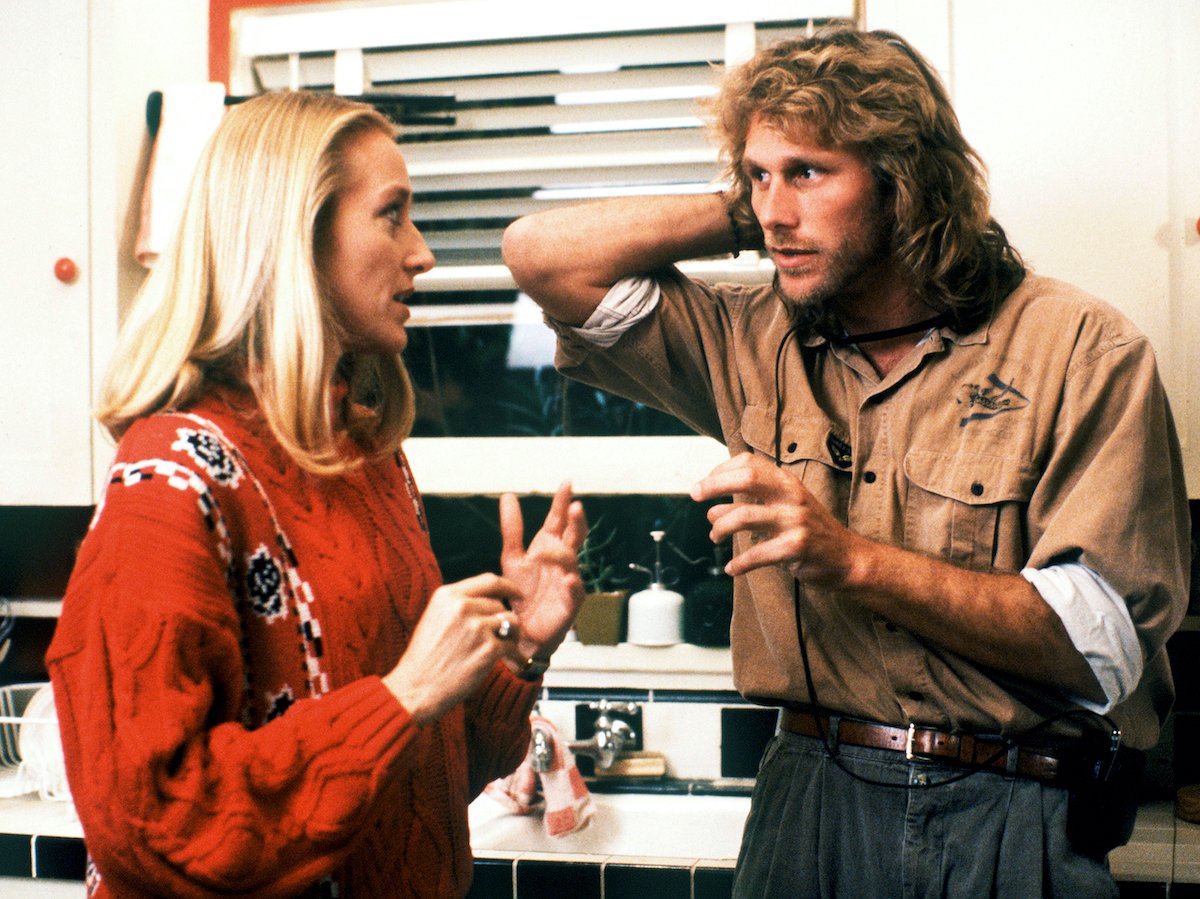 'Thirtysomething' producers made Peter Horton a deal he couldn't refuse
Fans pondered Gary Shepherd's death, as a cruel irony after enduring months of watching Nancy Weston's brutal cancer treatments. But Horton recently said that killing off Gary was the only way he would sign on to be in thirtysomething. "My story about auditioning for this thing was that I had quit acting," Horton recalled during a cast reunion fundraiser on Stars in the House.
"I was starting to direct and [Edward Zwick and Marshall Herskovitz] were friends of mine," Horton continued. "So they said, would you act again? And I said, no, I'm not doing that anymore. And they said, well, here, read the script. And I read it and I read with these people and I was thinking, this is actually really cool. But I really wasn't into that."
"And Ed [Zwick] came to me and he said, OK, well, first of all, it's never going to go," Horton said as Polly Draper (who played Ellyn Warren) is seen laughing in the background. "If for some reason it goes you can direct one of the first six [episodes]. And if it 'goes goes' we'll kill you off after four years."
The 'thirtysomething' cast were in disbelief
Other main cast members seemed stunned when Horton shared his story. Wettig looked at her husband, Ken Olin, who played Michael Steadman on thirtysomething. Olin shook his head no.
"Why didn't you tell me this?" Wettig said laughing. Mel Harris, who played Hope Steadman asked for clarification.
"You're talking as though they knew what they are gonna do in the fourth year when they started the first season," Harris said.
Horton stood by his story. "They didn't know how …" he said as the other cast members still seemed surprised by his story. Olin also seemed shocked that Zwick and Herskovitz knew what they were going to do by the fourth year. "Yeah, yeah," Horton said. "They knew by then they were going to kill off …"
Draper thought that Zwick and Herskovitz even put out a fake script that Nancy Weston was the one who died. Of course, none of the cast could remember and ended up laughing.