This BLACKPINK Hit Was Inspired by a Famous Commercial
BLACKPINK's music is very commercially successful, however, few would connect it to actual commercials. Despite this, one of the group's songs was inspired by a long-running advertising campaign. Here's a look at the history of the song –and the other major pop star who performed on the track.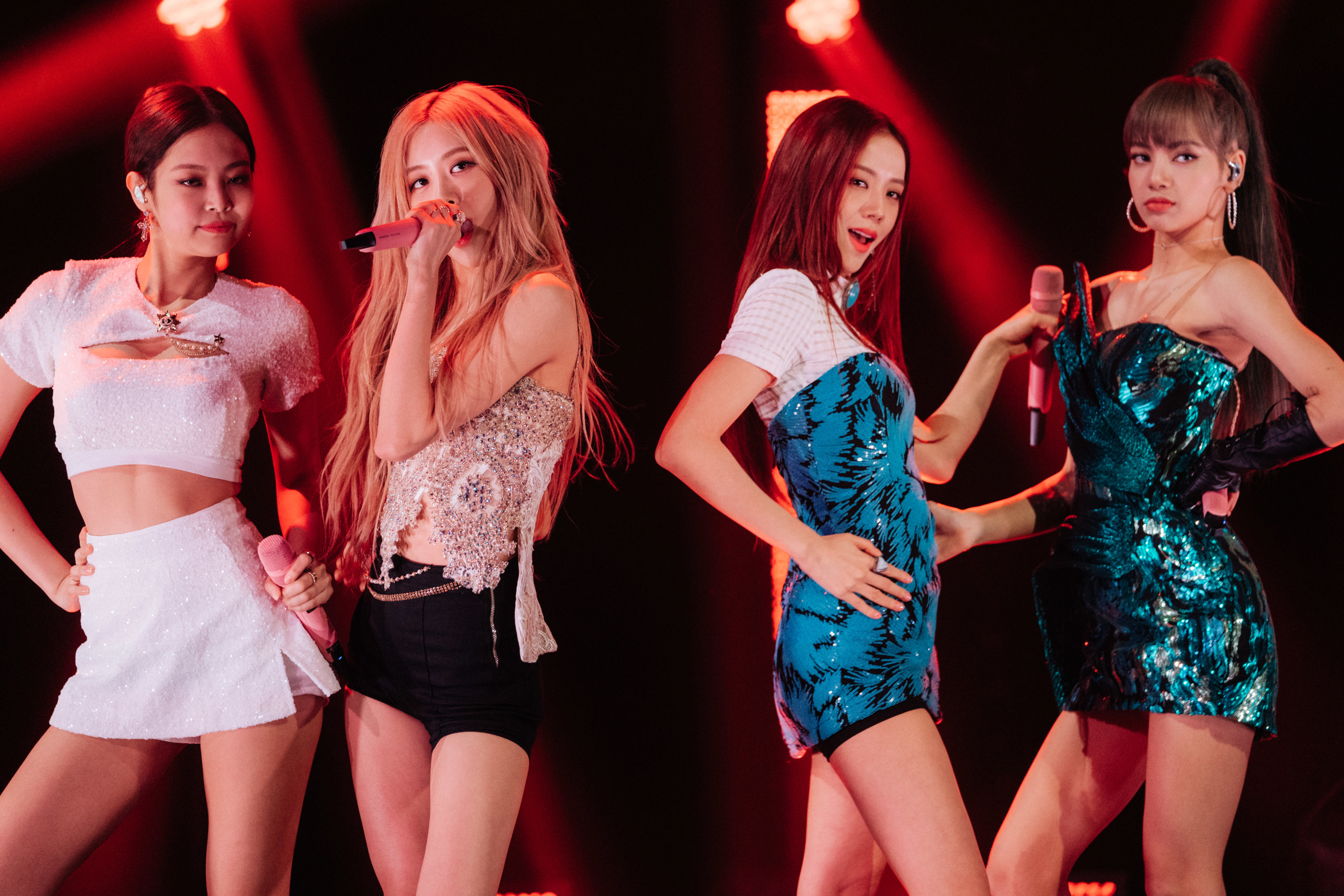 Why BLACKPINK performed a song inspired by a commercial
According to Entertainment Weekly, it all started with a songwriter named Madison Love who was working on Lady Gaga's album Chromatica. "We started riffing on a chorus," Love said. "We liked the title "Sour Candy." I thought we should write it like Sour Patch Kids in those commercials where they cut off people's hair: They're sour, then they're sweet. That's the wordplay I brought…. We wrote the chorus and I wrote a little verse for a [featured artist]. We were thinking BLACKPINK could be cool…. [Songwriter BloodPop] brought it to Gaga and she was like, "I love this, I want to work on it." She put her touch on it and transformed the song into her song. At the end she was like, 'What about BLACKPINK on it?'"
What members of BLACKPINK had to say about Lady Gaga
BLACKPINK did perform on the final version of the song. During an interview with Billboard, BLACKPINK member Lisa discussed how Gaga has had a huge impact on her, "I can't list all the influences that Lady Gaga has given me and my generation," Lisa said. "But among them, I respect Lady Gaga's unique style and [the way] she makes her own music and performances. She is an artist who always creates new styles that have never been done before…." 
In addition, Lisa praised Gaga for incorporating meaningful messages of her music. Tolerance and acceptance have been major themes in Gaga's music for some time. In addition, she has performed songs dealing with profound emotions — as well as the fun, lighthearted dance music that made her famous.
She wasn't the only member of BLACKPINK to fangirl over Gaga. For example, Jennie said she will never forget watching the music video for Gaga's "Telephone" for the first time. She saw it and hoped to create something as artistic as that video one day. In addition, Rosé appreciated how Gaga expresses herself even if that means being unconventional. Given how BLACKPINK have an over-the-top style, it's easy to see Gaga's work as a predecessor to theirs.
How the world reacted to Lady Gaga and BLACKPINK's 'Sour Candy'
So did "Sour Candy" become a hit? The track reached No. 33 on the Billboard Hot 100. Considering BLACKPINK have only had one major hit in the United States — "Ice Cream" — "Sour Candy"'s performance was a triumph for them. It was less of a triumph for Gaga, who has produced much larger hits at other points in her career, from the biblically-themed "Judas" to the folk-inspired "Shallow." Regardless, "Sour Candy" did very well for a song inspired by an ad.