This Co-Star Convinced Michael Weatherly to Leave 'NCIS'
This 'NCIS' co-star convinced Michael Weatherly to leave the show, and bid Tony DiNozzo farewell.
Michael Weatherly starred on NCIS as Tony DiNozzo from 2003 until 2016. After giving loving fans across the globe thirteen seasons of the wise-cracking man in love with Ziva David, he went on to pursue other opportunities. Though leaving NCIS three years ago, fans have been hoping for his return ever since.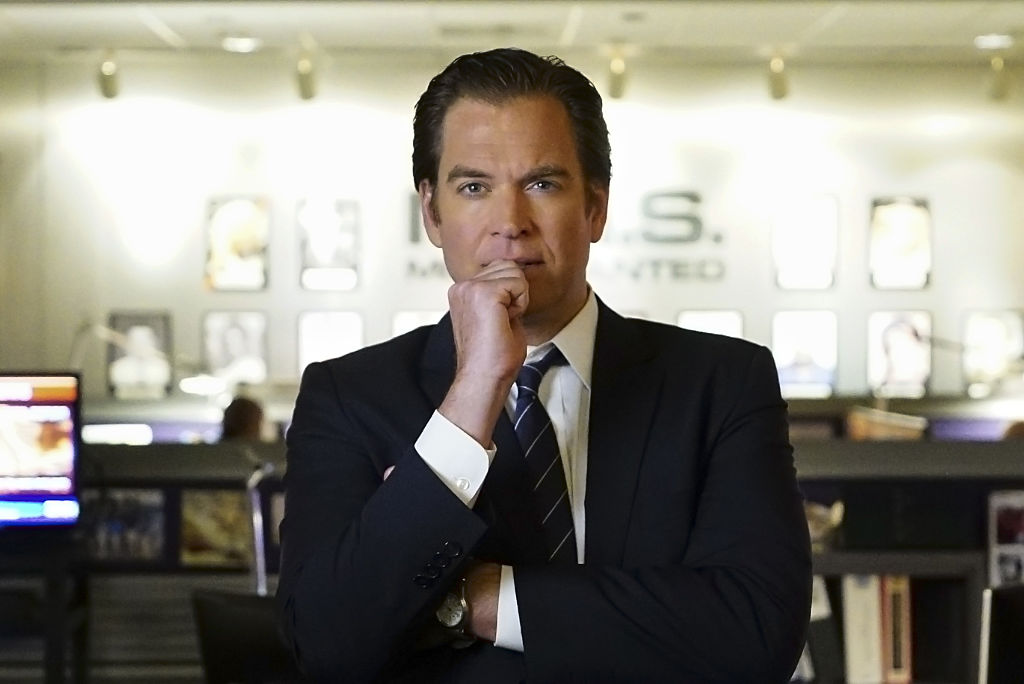 With his love interest – and the mother of his child – back on the CBS procedural, many fans are curious as to whether Michael Weatherly will don the familiar suit, and become Tony DiNozzo once more. While seeing him return to the series would be quite the treat, he currently stars as the lead in Bull.

While Michael Weatherly would likely consider returning for old time's sake, taking on a full-time part doesn't seem to be in the cards at the moment. Not to mention, he left NCIS to spread his wings and further develop his career in Hollywood.
Returning after only a few years wouldn't be the wisest move, especially when he's leading his own series – a series he may never have been on if it wasn't for one co-star in particular.
Cote de Pablo played a major role in convincing Michael Weatherly to leave 'NCIS'

Isn't it ironic? The very woman who helped convince Michael Weatherly to leave NCIS has now returned to her career-breaking role. Yet, it was her departure that gave Weatherly the itch.

According to Parade, Michael Weatherly cited Cote de Pablo's departure as a catalyst to his own exit from the series. Watching Cote de Pablo move on – having starred on the show for fewer seasons than Weatherly – likely led the actor to question if he was getting too comfortable.
While Mark Harmon has no plans to leave NCIS, his career is already more widespread than those of his fellow co-stars. Harmon has done the movie thing, he's been in multiple television shows, and he's traveled the world for roles.
Weatherly and Pablo still have yet to experience that sort of entertainment rush; hence, they presumably left NCIS to pursue the "Hollywood dream." However, Cote de Pablo is back, and fans couldn't be happier. It's likely that Pablo, once again, will try to use NCIS as a springboard to snag leading roles in TV shows or movies, as she did with The 33 and The Dovekeepers.
What Michael Weatherly wanted to guarantee when he left 'NCIS'

Michael Weatherly, unlike Cote de Pablo, gave a little bit more notice when he decided to exit the series. He told Parade:

"The key for me was to make sure that these guys had enough time. I love Tony DiNozzo but more importantly, I love NCIS. I'm just a fan of the show. That's always a priority, so I think his departure has to serve that primarily."


Parade
Michael Weatherly left NCIS in a good place; he allowed the writers to sculpt him a fitting exit – one that worked well with his character and the narrative while leaving room for off-screen development.
Michael Weatherly will always be remembered as Tony DiNozzo and, if fans are lucky, maybe he will make a cameo appearance in season 17. And, just maybe, those over at CBS are planning a "Tiva" spin-off with Cote de Pablo and Weatherly in the drivers' seats, for that would be the show of a lifetime. Drama, espionage, family, love, romance, deception, and lies; it would be the Scandal of crime dramas on CBS.