This Cyndi Lauper Hit Is Actually About Masturbation
Cyndi Lauper released a lot of squeaky-clean music. However, one of her hits was about masturbation. Here's a look at how she tried to make the song seem innocent to children — and how her record label reacted to such a sexual song.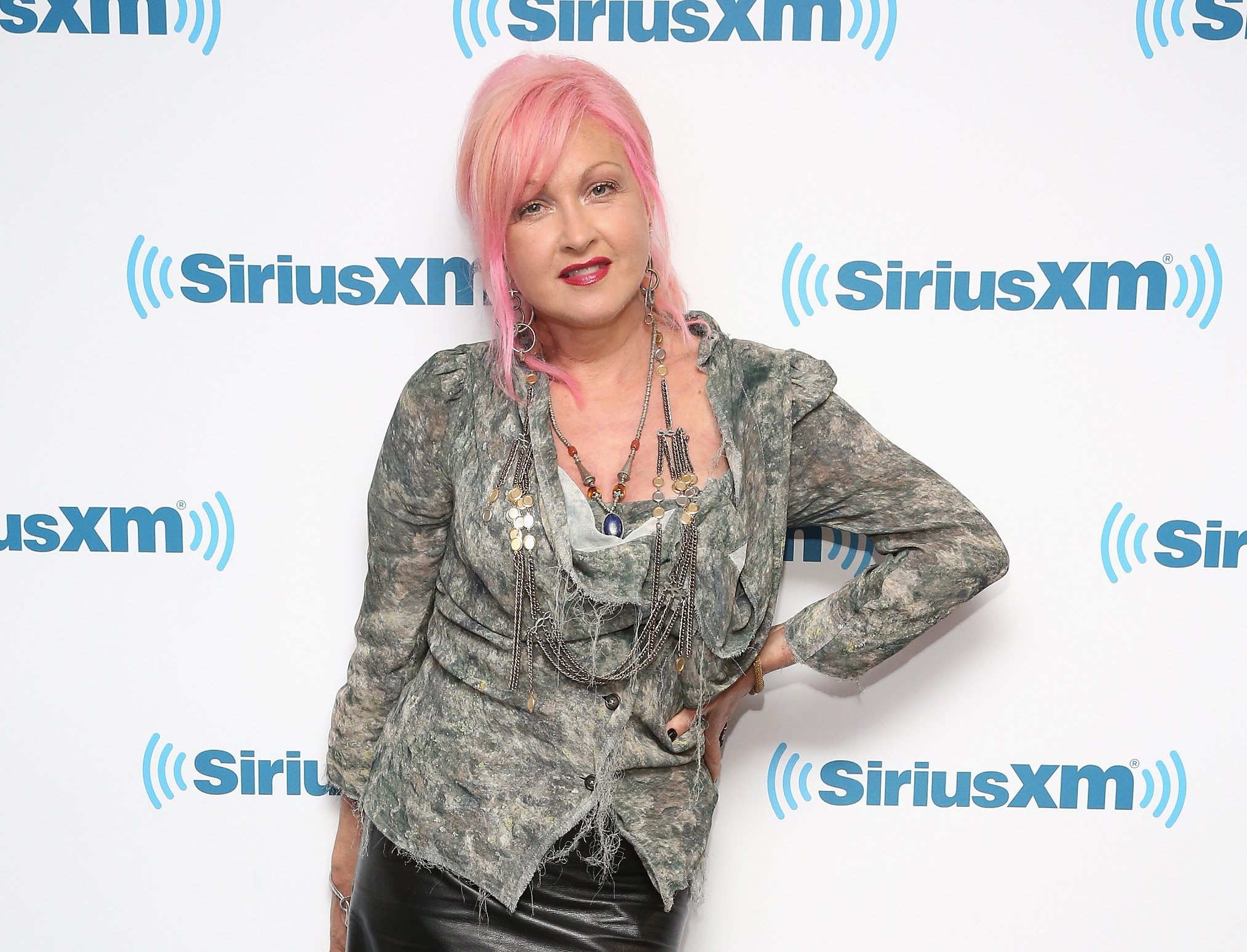 How Cyndi Lauper's record label reacted to her song about masturbation
Firstly, a little background. In 1983, Lauper released one of the most acclaimed pop albums of all time: She's So Unusual. The album includes a number of classic hits like "Girls Just Want to Have Fun," "Time After Time," and "All Through the Night." She's So Unusual has more hits than any other album by Lauper. While those hits are all G-rated, one of the hits from the album was much more risque.
"She Bop" might seem nonsensical at first, but they are actually about masturbation. Nick Levine of Vice asked Lauper if she had a difficult time getting the track on She's So Unusual due to its lyrics about masturbation. "No, not at all, because I made sure when we were writing it," she said. "I kept saying, 'Look, I don't wanna mention anything to do with hands.' I want little kids to think it's about dance and grown-ups to have a chuckle when they hear it. That's how I wanted it so that's how we did it."
RELATED: Quincy Jones Said Cyndi Lauper Hated 'We Are the World'
These famous singers inspired Cyndi Lauper's vocal performance on 'She Bop'
While the lyrics of "She Bop" were inspired by masturbation, Lauper's vocal performance on the song was inspired by a 1950s musical genre: rockabilly. During an interview with Vanity Fair, Lauper discussed the artists who influenced her singing style. "When I was in Blue Angel, which was a rockabilly band, and I was looking and formatting who the heck I was gonna be and how I was gonna sing, I just started learning from listening to her and all the rockabilly singers. Patsy Cline and even Hank Williams, Jerry Lee [Lewis]—these people were country, but they really were rockabilly," she said.
Lauper added "And rockabilly was the birth of rock, so it kind of made perfect sense to me because it really formulated who I became. I never would've sang 'Girls Just Want to Have Fun' or 'She Bop' that way if I didn't ever hear [rockabilly]." Lauper would later release an album inspired by rockabilly called Detour.
RELATED: Elvis Presley's Friends Were Worried He Would End Up Like Jerry Lee Lewis, Who Married His 13-Year-Old Cousin
How the world reacted to 'She Bop'
So did the risque themes of "She Bop" stop it from succeeding on the charts? "She Bop" reached No. 3 on the Billboard Hot 100. Only three of Lauper's singles charted higher. "Girls Just Want to Have Fun" reached No. 2 on the chart while "Time After Time" and "True Colors" reached the pinnacle of the chart. "She Bop" deals with a subject which is rarely discussed in popular songs, however, that didn't stop it from dominating the pop charts.