This Elvis Presley Hit Was Written by an Actor Known For Awful Movies
An actor known for some terribly cheesy 1950s movies wrote some cheesy Elvis Presley songs, one of which was a huge hit in Great Britain.
Elvis Presley's music was composed by all sorts of people — including an actor known for her roles in awful movies. Some of these songs are pretty cheesy. Here's an actor got to eat with Elvis on several occasions — as well as her infamous filmography.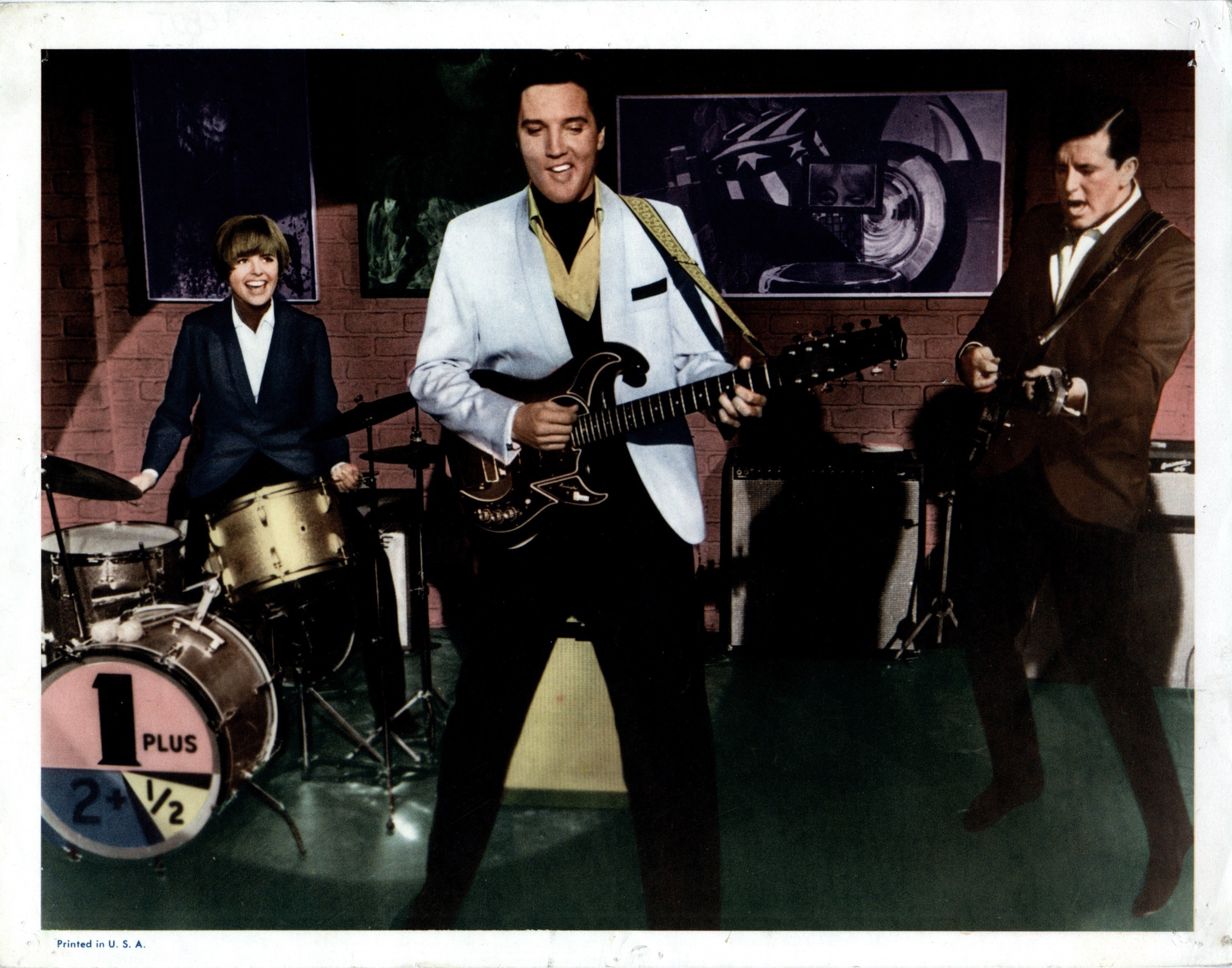 What happened when Elvis Presley met an actor known for terrible movies
The 1950s and 1960s were a heyday for both the King of Rock 'n' Roll and cheesy B movies. One actor straddled the worlds of both things: Dolores Fuller. Fuller was known for being the girlfriend of Ed Wood, a director most known for Plan 9 from Outer Space. Plan 9 from Outer Space is commonly regarded as one of the worst movies ever made.
Fuller didn't appear in that film. However, she was in some of Wood's other anti-classics, namely Glen or Glenda, Jail Bait, and Bride of the Monster. Like Plan 9 from Outer Space, these movies are all infamously amateurish and almost surreal in their ineptitude. 
David Adams of Elvis Australia asked her what it was like to work with Elvis. "Well, you didn't really work with Elvis," she recalled. "If you were lucky, I was invited to the set, when they were shooting one of my songs. …Elvis was very well mannered, he called me ma'am. And he would come over to me and sometimes invite me over to some party that was going on, when he lived over in Bel Air. And sometimes I'd have lunch with him at the commissary. But mainly you just worked with the publisher. And all these teams of writers would submit their songs, and I'm lucky enough to have gotten 12 movies."
The two most infamous songs Dolores Fuller wrote for the King of Rock 'n' Roll
Fuller wrote two of Elvis' most infamous songs: "Rock-a-Hula Baby" and "Do the Clam." The former was an attempt to combine rock 'n' roll with the hula for the film Blue Hawaii. According to the Official Charts Company, "Rock-a-Hula Baby" reached No. 1 in Great Britain. The latter is a novelty number about a dance called "The Clam."
Why Dolores Fuller is responsible for an Elvis Presley movie getting its title change
While Fuller is not the most acclaimed songwriter ever, she did manage to have the title of one of Elvis' movies changed. "In fact, when Spinout was given to me as a script, it was called Raceway," she told Elvis Australia. "Joe Pasternak, MGM picture. And I said, 'Oh God, all these writers are gonna be trying for the title, I gotta think of something else. So I wrote Spinout with Ben Weisman, and they liked it very much and changed the title of the movie." In addition, Fuller had an impact on movies when Sarah Jessica Parker portrayed her in Tim Burton's Ed Wood. Fuller's discography and filmography might not be acclaimed, but she did make her mark.