This 'Fleabag' Actor Almost Played One of the Leads on 'Killing Eve'
Phoebe Waller-Bridge's Fleabag is truly great television. Not only does it star Waller-Bridge as the lead character, but she also wrote it and created it. The show really dove into a female character that television doesn't often show; she's messy and has no clue how to deal with her chaos. Not to mention, the breaking of the fourth wall is another endearing and hilarious aspect. 
Since Killing Eve is so different from Fleabag, it might be a surprise that Waller-Bridge created and was the showrunner for the first season of the assassin/spy thriller. But the different spots of dark comedy definitely give it away. And while Waller-Bridge isn't in the show on-screen, she almost was.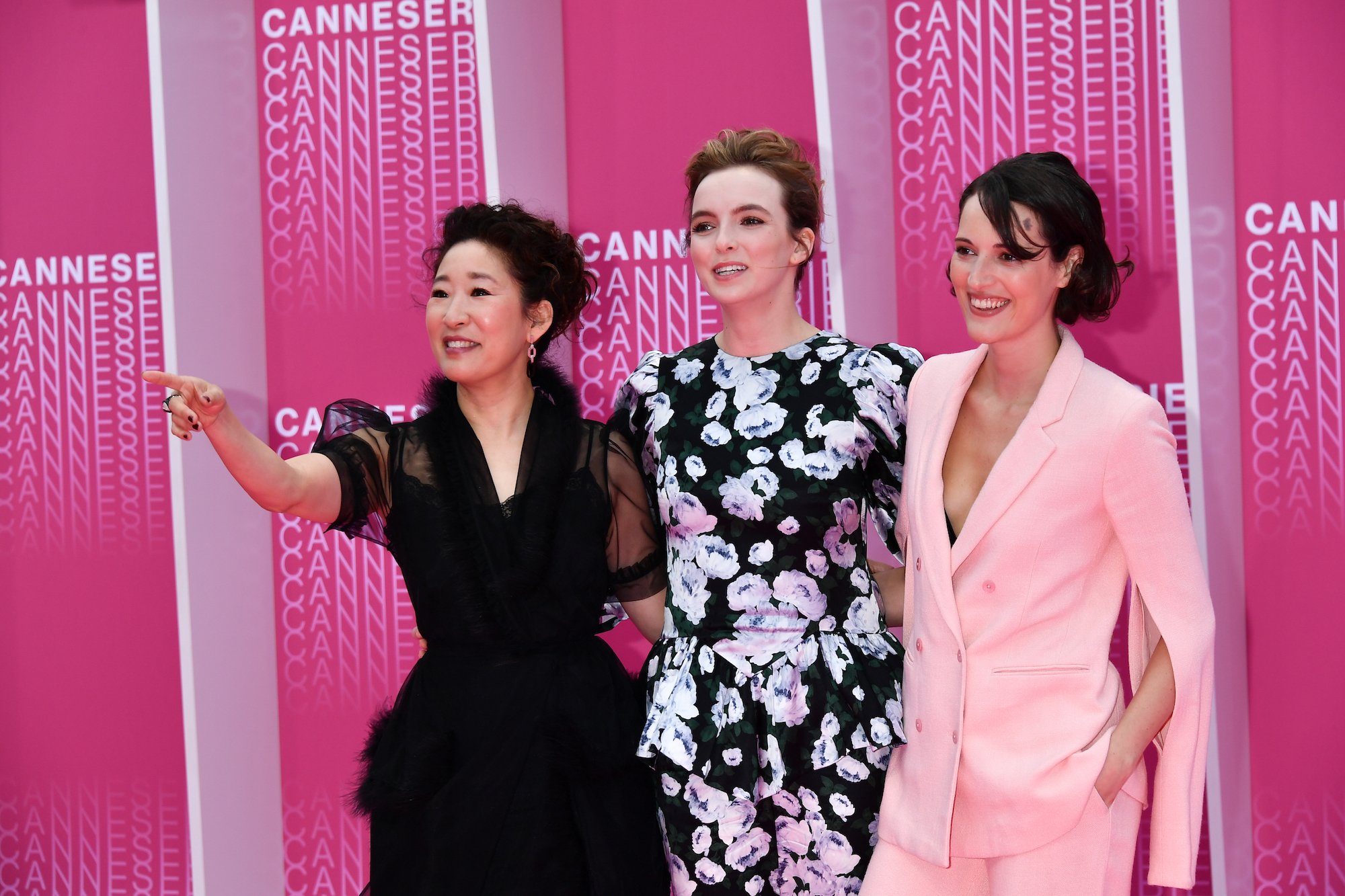 RELATED: There Is 1 Guest Star 'Killing Eve' Needs To Have on The Show, According to Sandra Oh
Phoebe Waller-Bridge was the Season 1 showrunner for 'Killing Eve'
Killing Eve is based on the Villanelle novel series by Luke Jennings. There are, of course, key differences between the two works, but the lead characters are the same. And Waller-Bridge was a major catch for the series, as Sarah Barnett, president and general manager of BBC America, told Variety in 2018.
And while Fleabag and Killing Eve are so different, Waller-Bridge was, obviously, able to make it work and make it work well. 
"My instinct is the more serious the scene, the more I need to undercut it," Waller-Bridge told Variety. "The element of surprise is the most important thing and what keeps me interested in writing. I can feel it if I've written that predictable or boring line, and I will carry that around with me all day."
When developing the series, she almost wrote a part for herself, but it didn't fit
Obviously Waller-Bridge is outwardly known for her acting in Fleabag, but Killing Eve didn't seem to have a fit for her as an actor. At the Close Up with The Hollywood Reporter's Comedy Actresses Roundtable in 2019, Waller-Bridge explained why she didn't write a part for herself. 
"I guess, acting in Killing Eve, very early on, it just didn't feel right. And I don't really know why. I just felt like, I'm not in there, I can't see it," she said. "And then we had conversations with producers and I sort of spent about 15 minutes trying to turn one of the characters into something I could play and the character was just going, 'Uh, I don't want you anywhere near me.'" 
Waller-Bridge said it felt "more organic" to listen to that voice telling her the character wouldn't work. Which, of course, is much different than with Fleabag, which came "from the depths" of the actor. 
RELATED: 'Fleabag' Fans: Phoebe Waller-Bridge Created Another Show You Need to Watch (And It's On Netflix)
The roles of Villanelle and Eve needed to be Comer and Oh
And it wasn't just any part she was going to write herself in for Killing Eve. It seemed like early on she was going to play either Eve or Villanelle. But, again, it didn't seem right. Plus, these characters had very distinct personalities that Waller-Bridge needed to cast others in.
"I just had a really strong instinct that there should be this age gap because I just felt like it was something I hadn't seen. I'm not a 25-year-old Jodie Comer – I mean, let's be frank," Waller-Bridge told The Mirror U.K. last June. "And I don't know if I could have scaled a wall quite like she could have done, and I'm not in my early 40s either."
So when it came to finding the perfect Eve Polastri, Sandra Oh had the "acting chops" needed for the role and could handle the part. And for Villanelle, Jodie Comer came in with a "girl next door" type of anonymity and her acting was up to par as well. Three seasons later, and those casting choices are definitely holding up. 
RELATED: Sandra Oh's 'Mother-Daughter' Comment Has Some 'Killing Eve' Fans Annoyed, But It's Not What It Sounds Like